Read to Rise is simple. Read to your child for 90 days. Keep track of the days you read on the Beanstack app or on a paper log. After 90 days, visit the library and get a prize! Repeat until your child starts Kindergarten.
Sign Up for Read to Rise
Create an account on Beanstack, the library's reading challenge program. Sign in to log reading or log reading on the Beanstack app.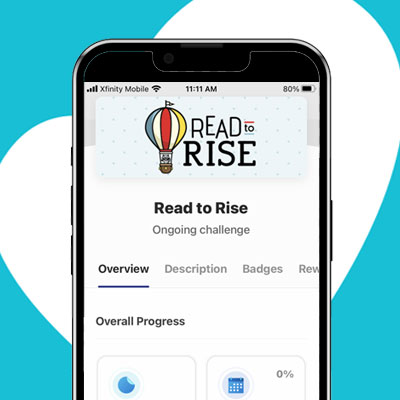 Activity Calendars and Reading Logs
Activity Calendar PDFs
Download the monthly Read to Rise Activity Calendar for daily activities that are simple, fun, and educational. 
Coloring Sheets
Download free coloring sheets featuring Paige Turner, Nashville Public Library's Reading Raccoon. 
Reading Logs
Print a log. Each log has space to log 90 days of reading.