Special Collections
A permanent space for reflection and education about the Civil Rights Movement in Nashville and around the world.
A permanent exhibit that tells the pivotal and dramatic story of Nashville's role in winning women the right to vote with the passage of the 19th Amendment to the U.S. Constitution.
Schedule special guided tours. Schools, community groups, and other can experience the Special Collections with a library guide.
Resources for exploring your family's history; including HeritageQuest, and obituaries.
Borrow historic local Nashville artifacts from Special Collections for your exhibit or public program.
Use our convenient classroom space in the Civil Rights Room to bring your entire class for an on-site history lesson.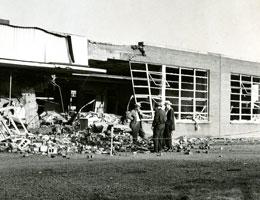 Access primary sources for first-hand experiences detailing the Civil Rights Movement in Nashville.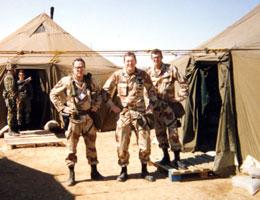 First-hand experiences of specific wars by Davidson County veterans from World War I to the present.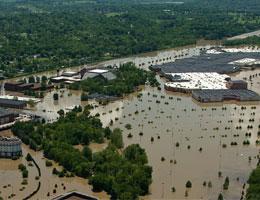 The Flood 2010 Collection chronicles the historic flood that took place in Nashville and Middle Tennessee from May 1-2 in 2010.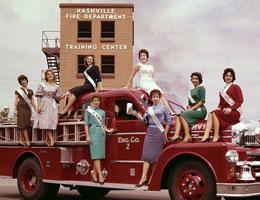 The Nashville Banner was a daily run newspaper in Nashville, Tennessee, from April 10, 1876 to February 20, 1998.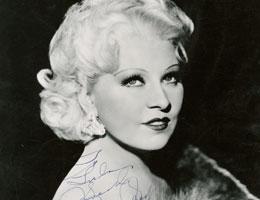 An assortment of Ryman Auditorium program booklets, photographs, posters, and more, from 1901-1955.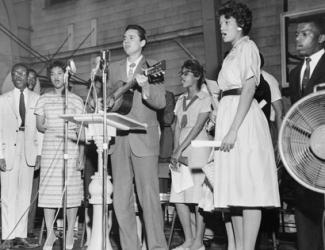 Digitized historical photographs, recordings, and oral histories related to Nashville history.
About the Special Collections Division
Contact Us
Special Collections Division, Main Library
(615) 862-5782
Using the Collections
Special Collections materials do not circulate and must be consulted in the Reading Room. To access closed stacks materials, patrons will be asked to fill out a Research Application. No closed stacks materials will be pulled within 15 minutes of closing. All materials must be returned to library staff before departing Special Collections. Arrangements can be made to have materials pulled prior to a visit by contacting Special Collections. Food and drink are not allowed in Special Collections. First time users should consult with a librarian for more information on handling our collections.
Donating to Special Collections
Please contact the Special Collections Division if you have materials you wish to donate. Please have available as much information as possible about your potential donation, including subject matter, volume, condition, age, etc. All donations are subject to the Special Collections Division's review process, which includes an assessment of whether or not the materials fall within the Division Collecting Policy. If necessary, arrangements may be made for staff to review a collection. Materials outside of the scope or mission of the collections are not accepted and/or will be referred to another, more appropriate repository.
All donations require that you complete appropriate paperwork transferring ownership of materials to the library, including a Review Form and/or the appropriate Donor Form (Book/Commercially Produced Item Donor Form, Collection Deed of Gift). The Special Collections Division does not accept materials without a legal transfer of title or deed of gift.
Donor Forms
Partner with Us
Partnering with the Special Collections Division can be a great way to enhance your programming. We are happy to work with you to see how your event fits with our mission to engage the city in meaningful conversations about our past and its impact on our present. In the past we have worked with our partners to host workshops, exhibits, and special events.