The Puppet Truck brings amazing  puppet shows to locations around Davidson County, reaching students and groups who are unable to visit the Main Library. 
Reserve the Puppet Truck
Eligibility
The Puppet Truck is available to daycare centers, preschools, elementary schools, middle schools, senior centers and other organizations and institutions across Davidson County. It is also available for community events in Davidson County that are open to the public.
The Puppet Truck is not available for birthday parties, private events, or locations outside Davidson County.
Performance Requirements
The following requirements must be met in order for the Puppet Truck to successfully conduct a performance at your location:
Location must be within Nashville and Davidson County
Access to an electrical outlet
Performance space of at least 8′ x 8′ x 8′ (this measurement is subject to change based on specific show requirements)
Direct access into the performance space with no obstacles between the parking lot and the entrance
Freight elevator required for locations with second floor performance spaces
Parking space to accommodate a 15′ box truck
Download Performance Requirements (pdf)
January 2024–June 2024 Shows
The Puppet Truck rotates shows available each season. Shows are subject to availability.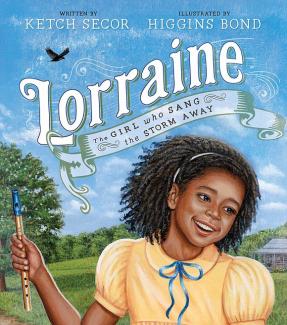 Lorraine
Set in the Tennessee hills, this musical marionette show introduces us to Lorraine and her Pa Paw who love to play music and sing songs. When a big storm rolls in and their instruments are nowhere to be found, can Lorraine find the music inside herself to get through the fearsome thunder and rain?
Running time: 20 minutes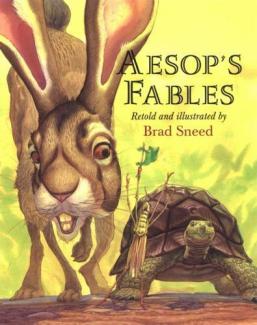 Aesop's Fables
Making news at this hour, Aesop's Fables have reportedly been seen in your area. Complete with humor and wisdom, this adaptation of some of your favorite fables will delight young and old. Stay tuned for a classic race, a new friendship, some not so tasty grapes, and many more stories. Laugh until you cry or until you've learned your lesson.
What People are Saying
This was our first time having the Puppet Truck and I will book them again and again and again! Our children loved the performance.
– The Gardner School of Midtown
Both of the puppeteers, on Tuesday and today, were fantastic and did the best with that they could with the virtual setting. We loved seeing the different puppets that they brought out and the demonstrations of how they work. They were so patient in answering the questions of our students. Thank you for making this possible virtual during these pandemic times.
– St. Joseph School
The Nashville Public Library's Puppet Truck is one of the most valuable programs for all the Nashville children. There is a lesson to learn from each and every program…the children loved the Ellingtown virtual puppet show this morning. The puppeteers took questions from the children today and were so good at explaining the difference between the puppets ( rods, strings…) and showed the children how they worked them. Thank you again for coming.
– Gower Elementary
Our Abe's Garden Community Memory Support residents absolutely love the Puppet Truck! The residents were very engaged and the puppeteers are excellent at what they do. The show was easy to follow and extremely entertaining. Come again!
– Abe's Garden
Contact Us
William Kirkpatrick, Puppet Truck Supervisor
Marie Preptit, Bringing Books to Life! Program Coordinator
Thank You to Our Sponsors