Native Authors are Being Targeted in United States' Book Bans
Debbie Reese, a renowned Nambé Pueblo scholar and educator, recently posted an updated list of Challenged and Banned books by indigenous authors on her website, American Indians in Children's Literature. Each book is listed with a detailed account of where, why, and by whom it was banned or challenged. I was shocked and disheartened to see some of my absolute favorite titles on the list, including Fry Bread, We Are Water Protectors, We Are Grateful: Otsaliheliga, and Thunder Boy Jr. There are a couple of the books on the list I have yet to read, so I decided to do a little review of them here!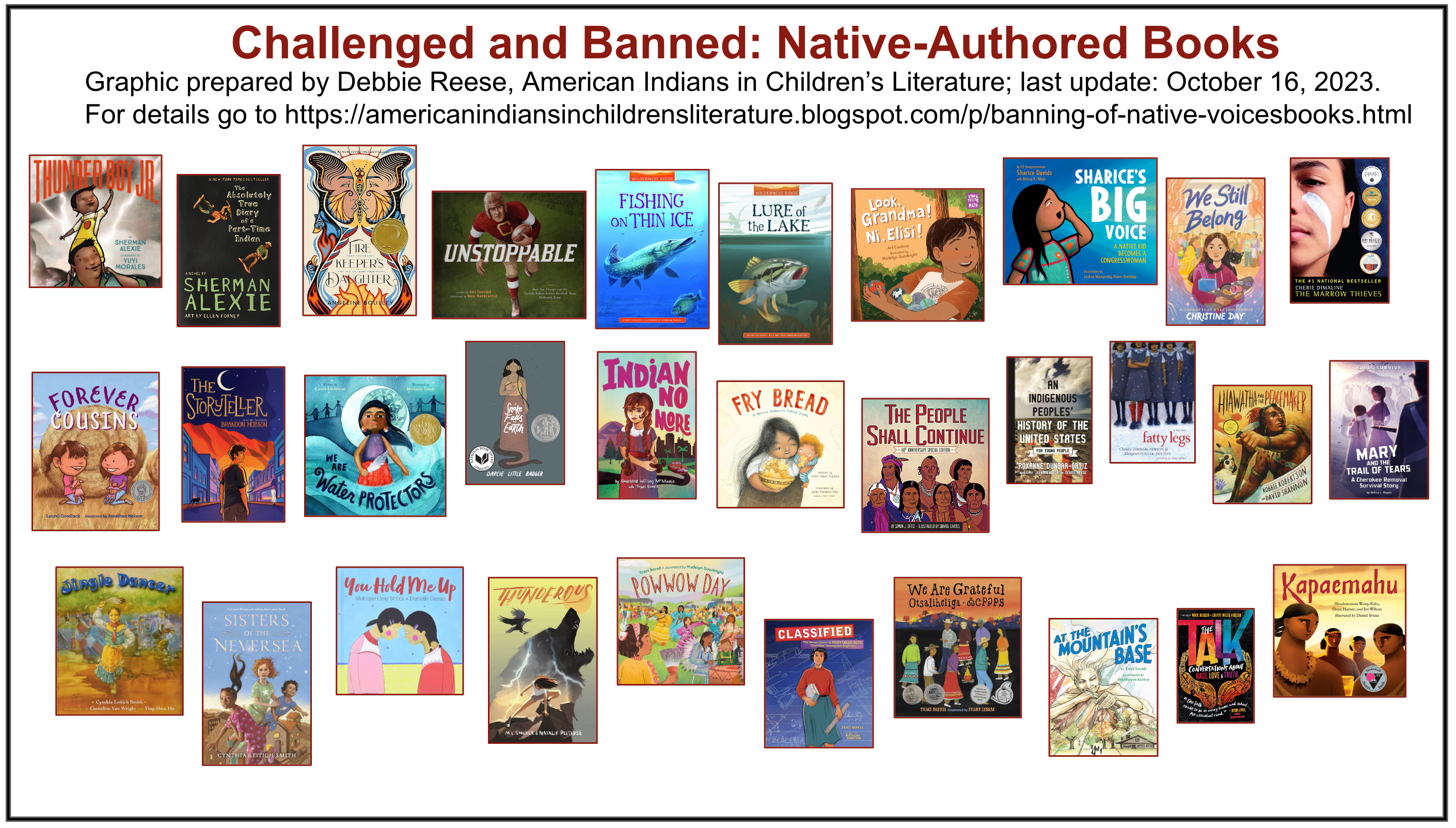 Powwow Day by Traci Sorell
Young River is woken up by her family on a very special day: Powwow Day! The family makes their way to the gathering and everyone is excitedly anticipating the dance performance. Well, almost everyone. Everyone except for little River, who cannot perform due to health challenges. She wistfully watches her friends begin the Jingle dance, adorned in their colorful garments, wishing that she, too, could join in. However, as she stands on the sidelines, she is reminded that the Jingle dancers are practicing a powerful form of medicine. Sorell writes, "They dance for the Creator, the ancestors, their families, and everyone's health...including mine". She finally settles in and receives the dance, feels the beat of the drums, and has a silent knowing that she, too, will dance at the next powwow.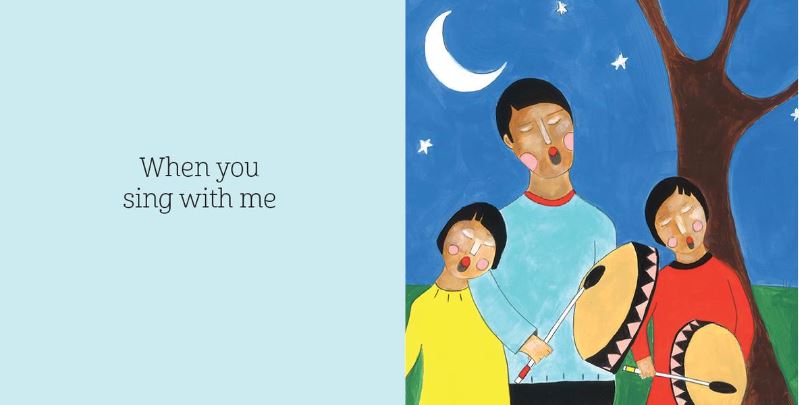 You Hold Me Up by Monique Gray Smith 
I am amazed this one went under my radar! This book is a tender reminder of how interconnected we all are, and of the necessity of taking care of one another. A great book for readers of all ages, the language is simple and repetitive. Pure love pervades every page of this book, and can be felt with each word and every one of the enchanting images that illustrate the verses. I cannot possibly imagine for what reason this could have made it onto the docket of book-banners. Read it for yourself and be soothed by its wholesomeness!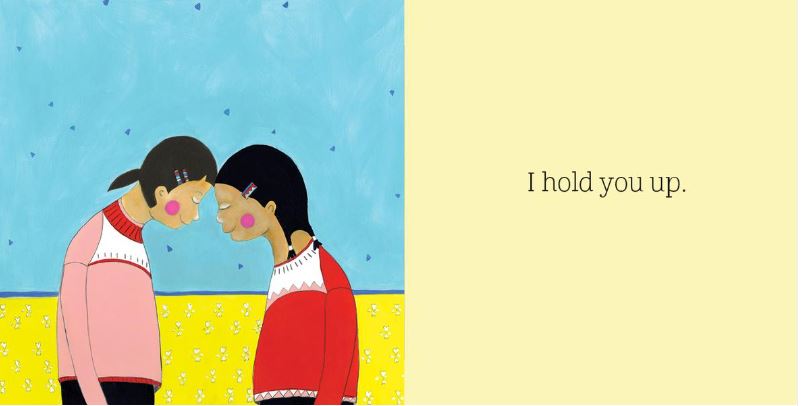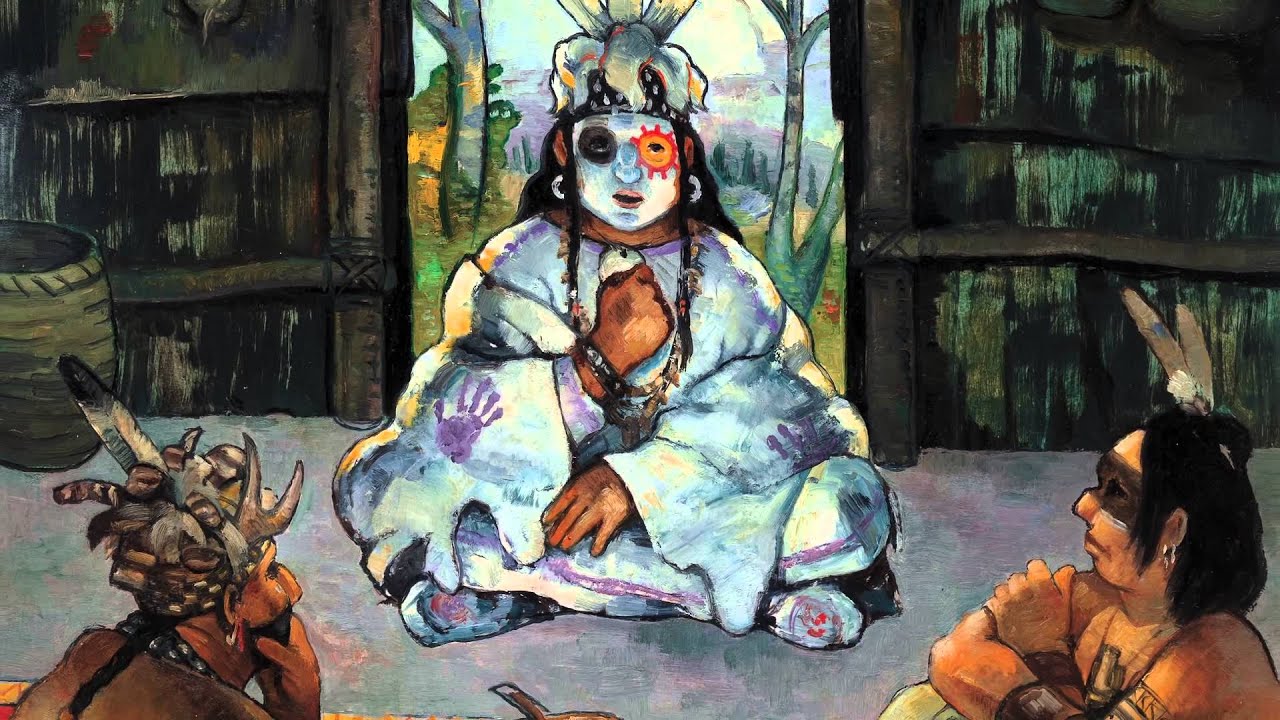 Hiawatha and the Peacemaker by Robbie Robertson
This masterfully written children's book was authored by the recently deceased Robbie Robertson, beloved and legendary member of the Band, who was Mohawk. It is a detailed account that was passed down to him, by Iroquois oral tradition, of the great Onondaga chief Hiawatha's meeting with his spiritual guide, the Peacemaker. The story itself is estimated to be over 500 years old, and led to the formation of the Iroquois Confederation, or Haudenosaunee (People of the Longhouse). Bringing together five different nations: Cayuga, Mohawk, Oneida, Onondaga, and the Seneca, the Haudenosaunee still exists to this day. This is an amazing nonfiction read for older children, as it is a bit longer and contains some more advanced vocabulary. The book comes with a CD-audiobook in the back cover, so readers of all levels can follow along!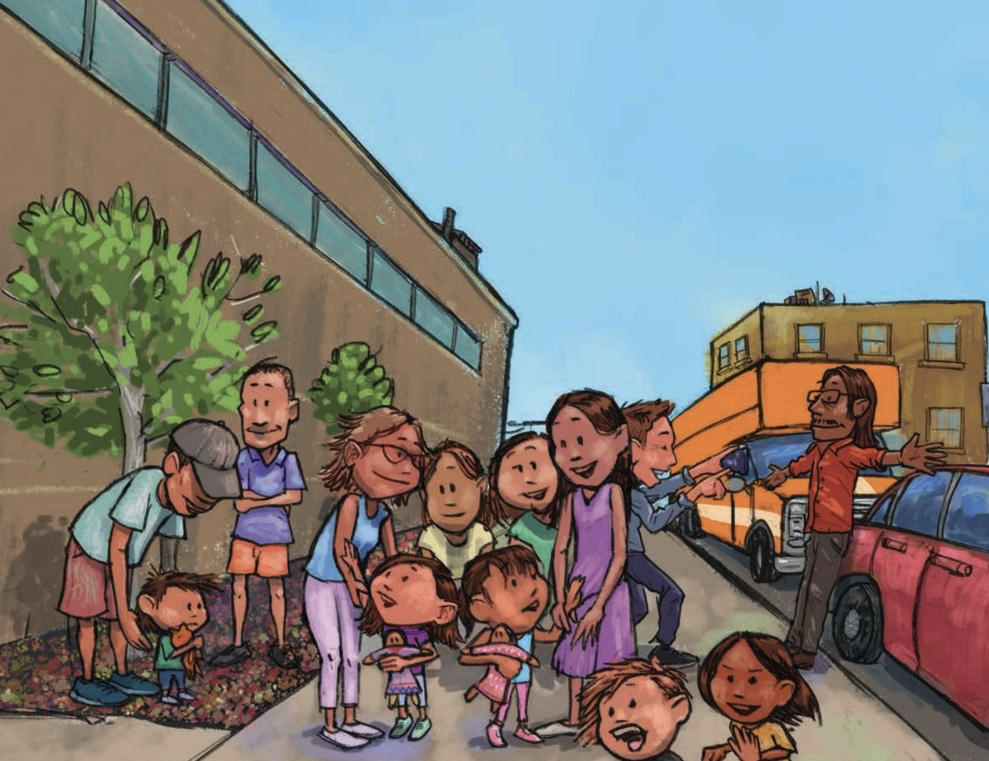 Forever Cousins by Laurel Goodluck
This sweet story is about Amanda and Kara, who are cousins and best friends. Written entirely in present tense, this tale follows the cousins as they cope with a big change. Neither child can imagine life without the other, but when Kara's family decides to move out of the city and onto the reservation ("the Rez"), they have to learn how to be apart. The countdown until the family reunion next summer begins the moment Kara leaves, and in the meantime, the two send each other postcards and reminders of their friendship. Finally, the big day arrives, but both Amanda and Kara are feeling terribly shy! It doesn't take long, however, for the girls to open up. It's almost as if no time has passed at all! Children will adore this relatable story about two friends parting ways. "They are forever cousins", writes author Laurel Goodluck.

"I release you, my beautiful and terrible fear. I release you. You were my beloved and hated twin, but now, I don't know you as myself." – Joy Harjo
A lack of understanding is what leads to fear and hatred. It is so important now, more than ever, that we do our best to get to know one another and remember how to live together peacefully. Books are a magical doorway into the souls and minds of other people. By reading, we can try on different perspectives and learn about empathy and compassion. If you feel threatened by the above picture books, perhaps you have not truly read them. Each one of these children's books holds a poignant, beautiful message. We still have so much work to do collectively, but why not give the children in your life the gift of an opened mind and a kind heart? Change can begin in the smallest of ways. Share these read-alouds and more with the little ones in your life, but remember that picture books are for EVERYBODY! Here at NPL, we amplify and uplift the voices of native and BIPOC authors.