Have you heard the news? Meg Medina, the National Ambassador for Young People's Literature, is coming to Nashville Public Library! As part of her historic two-year appointment as ambassador, Meg will be at the Main Library on Tuesday, September 12 to speak with parents, teachers, and kids about the joy of sharing books at home, school, and in our libraries and communities. 
Of Cuban American heritage, Meg grew up in Queens, New York. She draws from her own experiences and background to write books that speak truthfully to the lives of kids and teens. Meg's booktalk kicks off what promises to be a Hispanic Heritage Month for the books!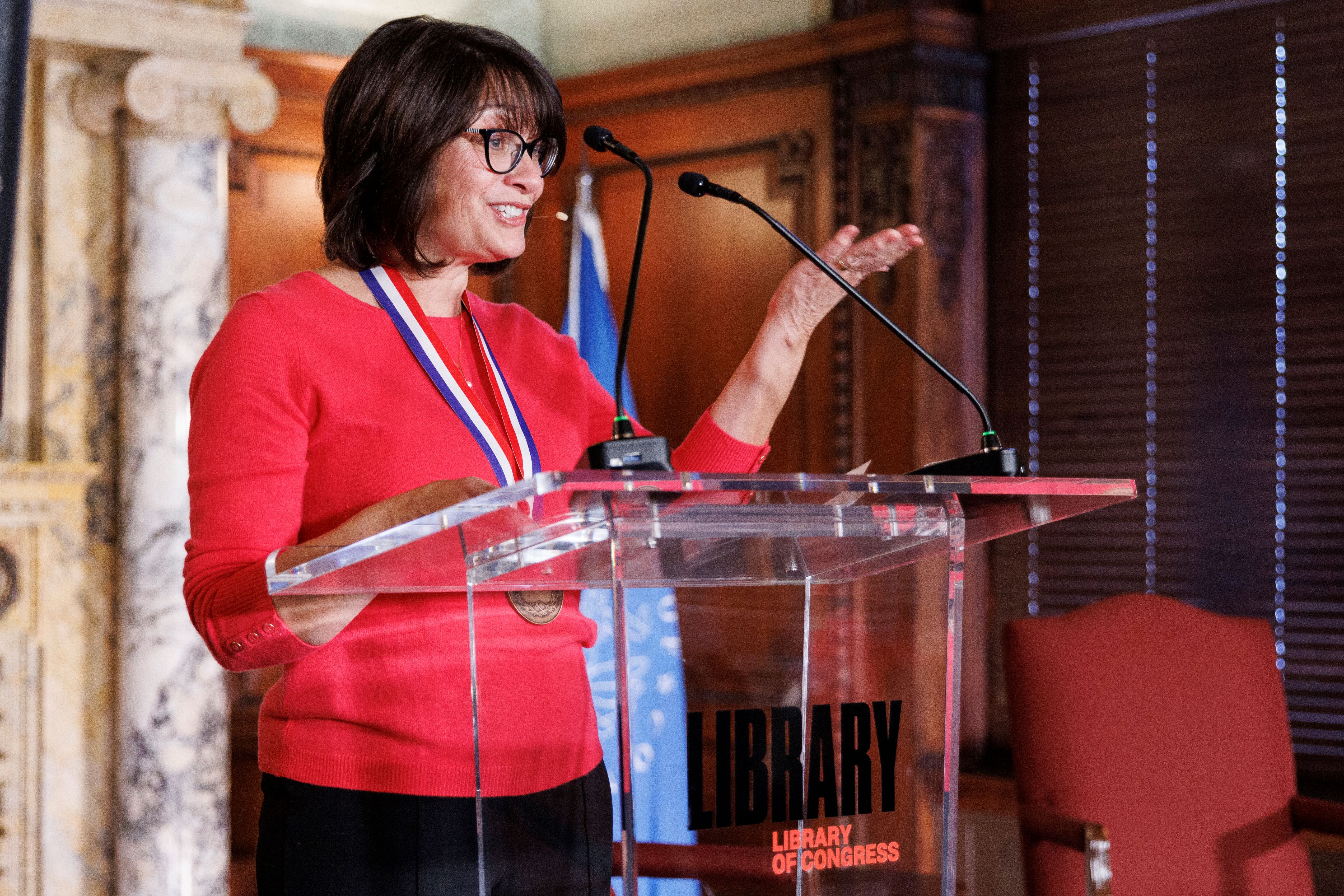 Join us on Tuesday, September 12 at 6 PM in the auditorium on the first floor of the Main Library for an opportunity to hear from this this multiple award-winning and best selling author. The event is free, but we encourage everyone to RSVP and reserve a spot. This is a major event!
In the meantime, one of the very best ways to prepare for Meg's visit is to read her books! Check out the catalog widget below to see what we have in our collection, in English and Spanish, and for both kids and teens. There are picture books, nonfiction, and even graphic novel adaptions of her most celebrated YA novels.
Books by Ambassador Meg Medina
All of Meg Medina's books are wonderful, but of course I have some favorites. Among my very favorite of her books is Tía Isa Wants a Car. Based in part on her real life Tía Isa—who did want a car— this book celebrates family and the power of working together.
In addition to picture books, Meg has published several books for middle grades and other younger readers. Included in this list is the 2019 Newbery Medal winner Merci Suárez Changes Gears. Merci is a plucky sixth grader growing up in a sprawling working-class Cuban family in Miami. A new school year brings a lot of changes, and Merci confronts all of them with feeling and heart. Don't miss the other books in this three-part series!
Written for teens and young adults, Yaqui Delgado Wants to Kick Your Ass is a contemporary look at bullying and the winner of the 2014 Pura Belpré Author Award. Piddy Sanchez is doing her best to navigate a new school when a classmate delivers the ominous news: "Yaqui Delgado wants to kick your ass." Piddy doesn't even know who Yaqui is, but the mean girl is deadly serious, and proceeds to antagonize our protagonist at every turn. It won't be easy, but Piddy will come into her own, mean girls notwithstanding.
For more information about Meg Medina's evening booktalk at the Main Library, and her work as the National Ambassador for Young People's Literature, check out our dedicated webpage. We hope to see you on Tuesday, September 12!
Section
Genre / Topics
Age Groups