National Hispanic Heritage Month
National Hispanic Heritage Month takes place each year from September 15th until October 15th, and I always look forward to scouring the stacks for the very best Children's books by Latine authors and featuring Latine characters. This year, there were SO many fantastic reads that it was nearly impossible (and somewhat excruciating!) to narrow it down to a few featured favorites. I thoroughly enjoyed every single book, but without further ado, here are my top six!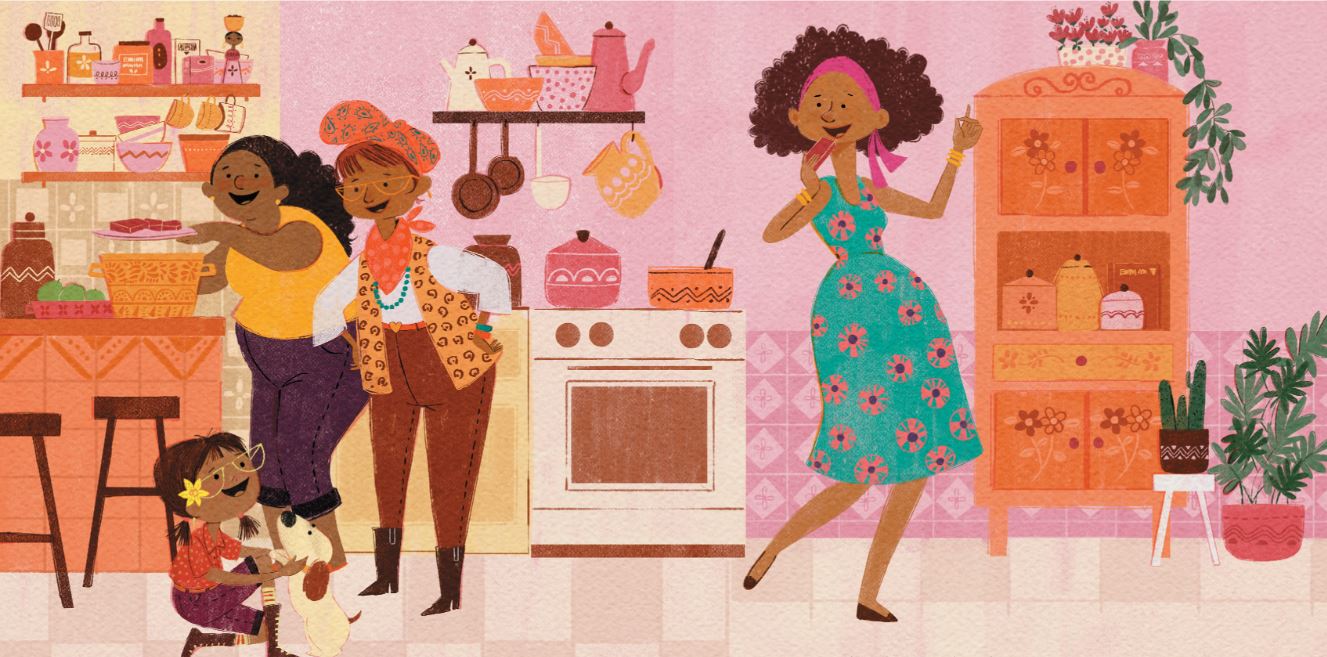 Martina Has Too Many Tías
This delightful children's book follows young Martina on an unexpected fantastical adventure as she makes a quick escape from her family's fiesta by way of a magical soup pot! Based on a Cuban and Puertorican folktale, "La cucarachita Martina", author Otheguy offers her own take on the old story, based on her experience growing up in a Spanish-speaking household. Martina struggles with sensory overwhelm whenever her three tías come over. They put on loud music and talk and laugh loudly, and Martina never seems to be ready for it! In the end, however, she comes back home and is more than ready to spend time with her tías!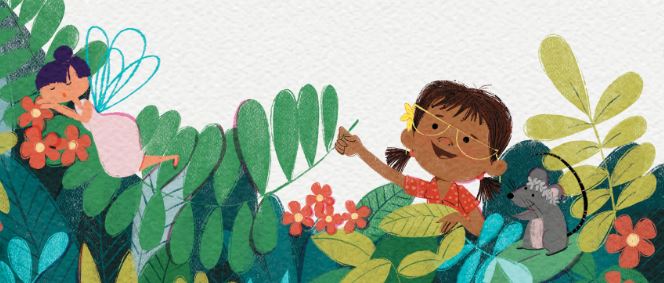 Abuela's Super Capa
This adorable picture book details the adventures of Super Abuela and her sidekick Luis as they save the world and drink shakes! When Abuelita gets sick, however, our sidekick feels lonesome and retires his capa. Finally, Abuela comes home. Elated, Luis gets ready to suit up with his grandmother again! However, she is not ready to play. Eventually, Luis lets his little sister Isabel play súperheroes with him, which makes Abuela very happy.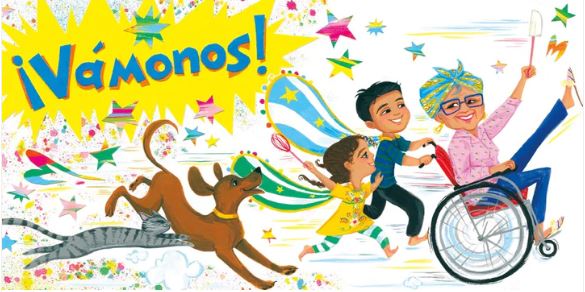 To The Other Side
This book offers a beautiful and heart-wrenching take on the experience of child refugees who flee to the U.S. from Mexico and Central and South America. Two siblings, wearing colorful animal masks, must come face-to-face with several monsters and challenges as they make their way on the migration path. I love the child-like perspective, turning even the most daunting and treacherous things into games. This would be an amazing book to teach children about immigration and its challenges and help build empathy.

The Yellow Handkerchief
The Yellow Handkerchief is a gorgeous story about Becca and her Abuela. Becca tries so hard to conform to the norms in the culture she lives in. She feels embarassed when Spanish words slip out of her mouth. Her Abuela lives an old-fashioned life on a farm, and she uses her yellow handkerchief for nearly everything. "I despise the yellow handkerchief", Becca thinks to herself. When Becca's sister catches a bad cold, Abuela has to go stay with other family in order to stay healthy. When she is away, Becca discovers the beauty of the yellow handkerchief, and learns how to love herself and her heritage.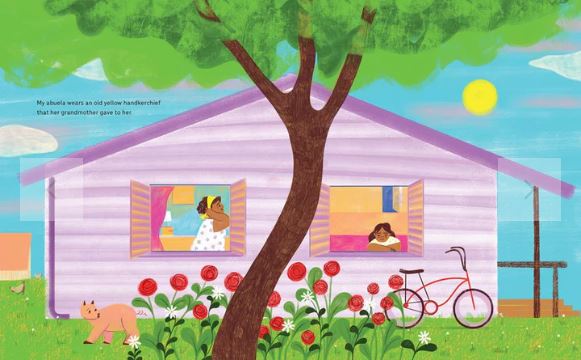 Spanish is the Language of My Family
This book, with fantastic illustrations by John Parra, tells the story of a little boy preparing for his school's Spanish spelling bee. His Abuela helps him prepare, and shares with him that she was not allowed to speak her home language in school when she was a child. He feels a renewed sense of motivation and studies extra hard, so he can make his family proud!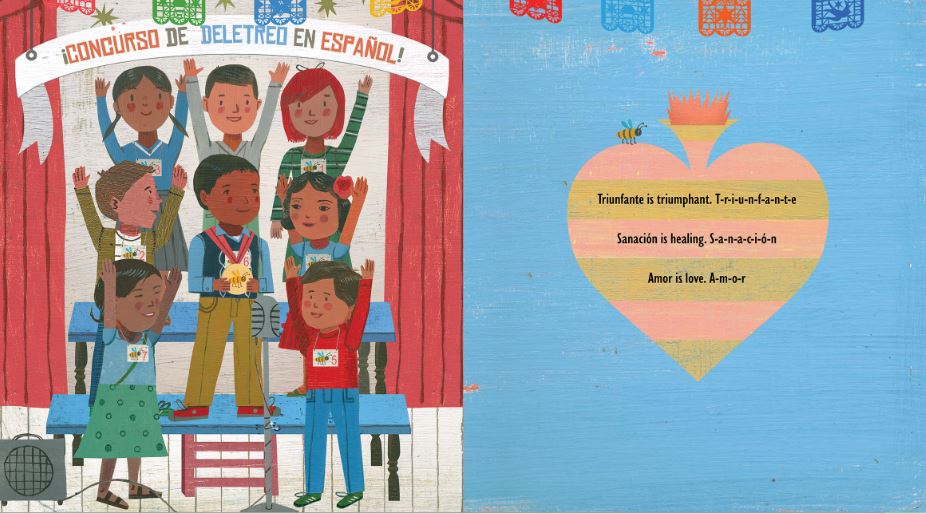 Wepa
This fabulous bilingual read from J de La Vega spotlights a rambunctious young girl, Mia, who cannot keep quiet! She embodies the word wepa, which is a Puerto Rican word that doesn't quite translate into English! My colleague Klem-Marí here at BBTL, who is boricua, compares wepa to the Greek opa, an exclamation or celebration of something, something to shout after someone does a mean dance move or drops something on the floor. Mia tries to fit in with her ballet class, but she can hardly contain her zest for life. She is lulled into the hallway by some familiar funky music, and before she knows it, she has found her place in a room full of wepa! 
¡Celebremos juntos!
Here's wishing you a happy Hispanic Heritage Month! Be sure to check out some of these amazing 2023 published Children's books written by Latine author/illustrators and/or about Latine characters. There are so many ways to celebrate, no matter your heritage! Reading and sharing books with the young people in our lives can affirm children's identities, and can also help them to see the world from others' perspectives. Here is a booklist that includes Children's books published this year about/by Latine people! NPL will also be posted up at the Hispanic Heritage Festival at the Nashville Zoo on September 30th! Drop by and enjoy a bilingual story time.