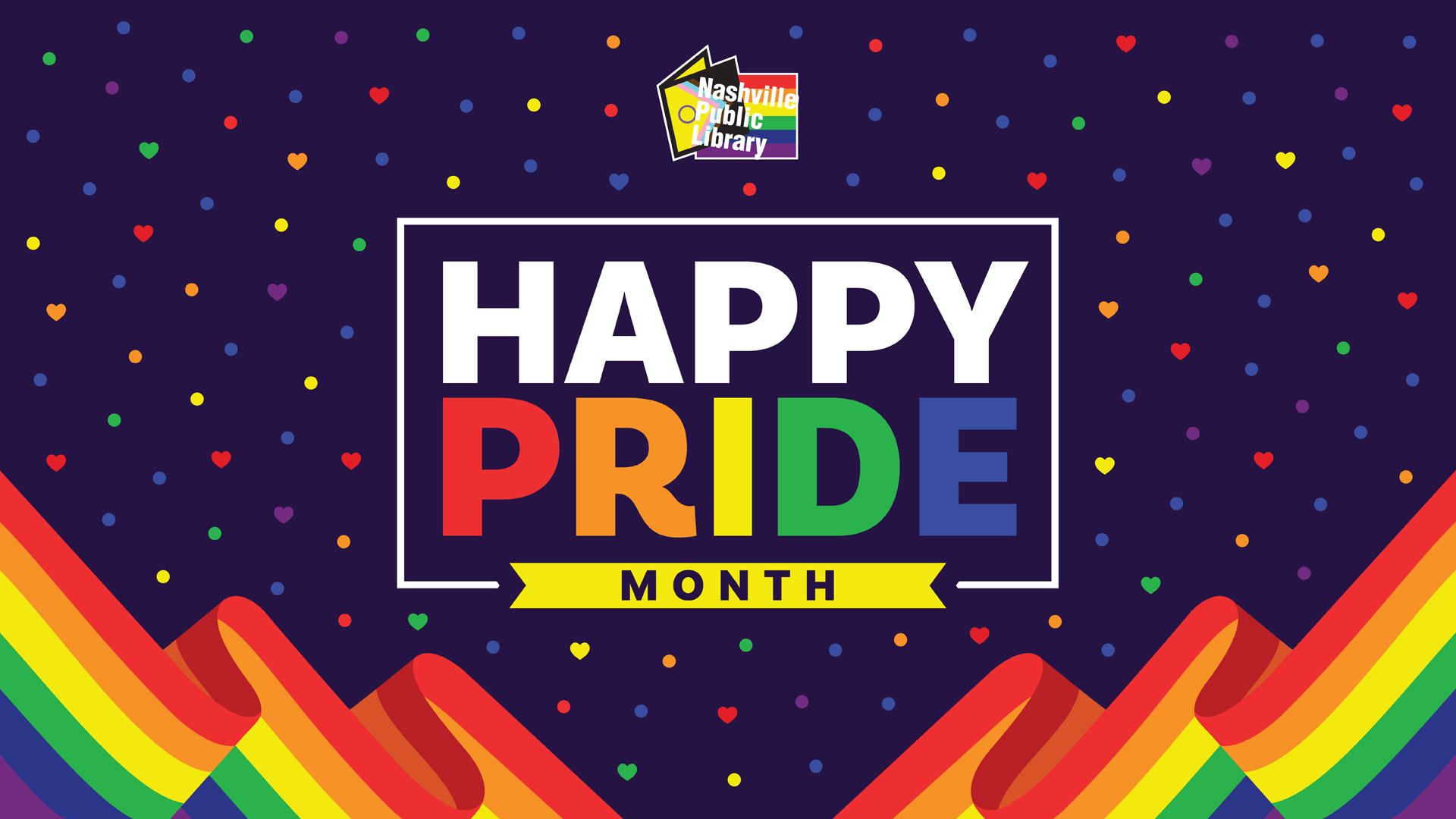 Happy Pride Month! Nashville's Pride Festival and Parade runs June 24 and 25. Check out the website for all the details and then come out and see the library. We'll be there — possibly with bells on (I'm not staffing our booth so I can't guarantee bells, sorry). Come out to celebrate pride, celebrate drag, celebrate inclusion, and celebrate love. And check out this roundup of NPL Pride Month goodness.
As a little pride pregame offering, today I'm sharing my favorite books about drag. 
I started watching RuPaul's DragRace during the pandemic because I had a little free time on my hands, and it was so awesome and entertaining that I am now totally addicted. But did you know that there's a whole world of drag outside of DragRace? I mean, right?! It's good to expand one's horizons and all of these books did just that for me. 
 
Sasha Velour's rose petal reveal in the final episode of DragRace season 9 is one of my favorite moments in DragRace herstory. So it's no surprise that this is one of my favorite drag books of all-time. Sasha is smart—like Jeopardy smart. I didn't realize that she was a Fullbright scholar who studied subversive art in Moscow prior to performing on TV. This book is a great balance between the story of Sasha Velour and the history of drag. All drag books are full of pictures, but Sasha is also a graphic artist, so her artwork is extra personal. Fun read. Big fan. More please.
I am relatively new to the world of drag. Basically my only experience is DragRace, which I very much enjoy. But it's good to expand my drag horizons and learn about other facets of this fascinating subject. Drag has been a thing basically forever, so there is a lot to learn. This book focuses on many of the OG queens. These performers lived through the Stonewall riots and the AIDS crisis. So many of the ladies featured said that they buried a lot of their friends. I can't even imagine. The photos are also gorgeous—and if nothing else, check out this book and enjoy Coco LaChine's fantastic black dress—eleganza extravaganza indeed. Love it.
I love Trixie and Katya. When I initially read their first book —Trixie and Katya's Guide to Modern Womanhood — I hadn't yet caught up to their season of DragRace (Season 7, fyi). Now that I've seen them in all their glory, on both the regular season and All Stars (Trixie, winner Season 3; Katya, runner-up Season 2), I enjoyed their latest book release all the more. These two are a great combination of professional working women and gorgeous drag queens. Not sure I'd take all their advice in the workplace because I would like to keep my job, but overall this book is highly enjoyable. If you can't get enough of this dynamic duo, they have a podcast called The Bald and The Beautiful in addition to their show UNHhhh on Wow Presents Plus. I've heard a couple podcast episodes but haven't watched their show. Looks like I have some homework to do.
So those are some of my favorite finds. Do you feel smarter? I hope so. Also, all of these count towards your Summer Reading Challenge — so let's get a jump on that as well. Come out and see NPL at Pride and perhaps find a friend you can drag along with you. (See what I did there?)
Happy Pride…
:) Amanda
Section
Genre / Topics
Age Groups