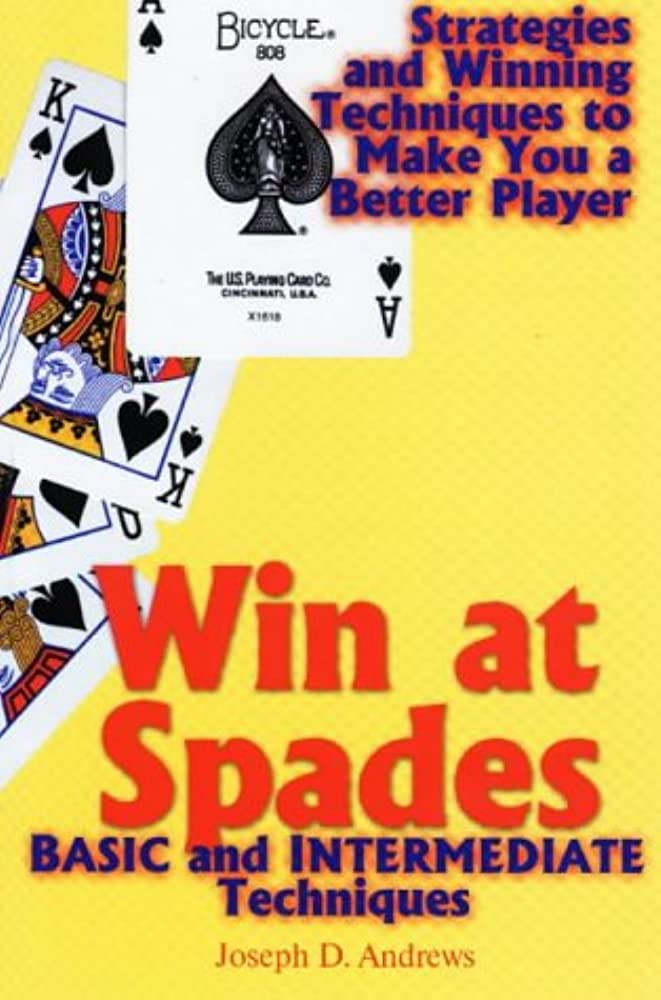 Intro
I know what you are thinking. "Lavelle, this is a lot different than what you have blogged about in the past." You are correct. This time, I decided to do something more fun.
Spades are one of the most popular card games. People play Spades online, at family gatherings, and anywhere you can bring together a group of four people. When I was a soldier, we would pass the downtime playing Spades.
One day while going down the rabbit hole of social media, I read something interesting. In a poll about card games, many people said they were never taught how to play Spades because no one wanted to teach them how to play. This isn't unheard of. It's hard to find someone willing to partner with a beginner.
Overview
Win at Spades covers the most common way to play, meaning the ace of spades is the highest-rated card. This is perfect for beginning players. Often, you will encounter people who play with the Jokers or Deuce (of Spades) high. This can confuse beginners when there are more trump cards than any other suit.
What I find to be the most helpful in this book is the explanation of how to read your hand for nil bids - projecting you won't win a single book (also known as a trick); Sometimes, it might seem unlikely you will win a book; however, your opponents will attempt to make sure you do. Therefore, understanding the potential to be successful in your nil bids is essential. It could swing the game in your and your partner's favor or cost you the game entirely.
Conclusion 
While I consider myself an advanced player, I could still find things in Win at Spades to add to my skill set. So, whether you are learning to play Spades or looking to improve your game, this book is for you.
Need a partner? Come play Spades at the Main Library! 
Section
Genre / Topics
Age Groups