Starting a Conversation About Pride
June is Pride Month! Whether you are a part of a queer household, have a child who identifies as LGBTQIA+, or none of the above, Children's books are a fantastic avenue for starting discussions about what Pride means! There are thousands of picture books that detail the history of this celebration, feature LGBTQIA+ families and children, and provide new perspectives to children who may be unfamiliar with different expressions of gender and sexuality.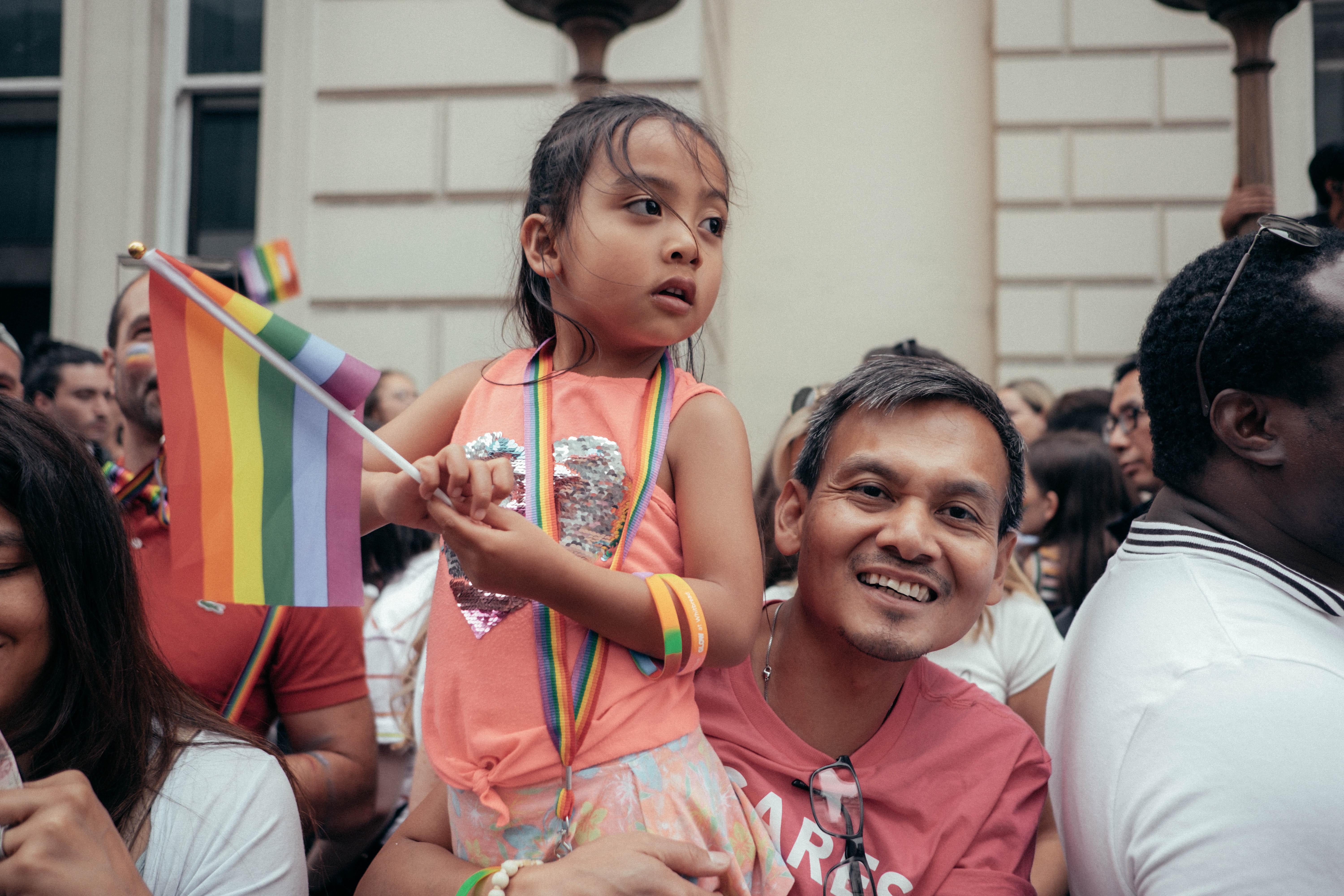 History of Pride
Many of the Children's books on the history of Pride are great for adults, too. Stonewall by Rob Sanders provides an easily-understandable, yet rich account of the Stonewall Uprisings and how they became what we now celebrate as Pride. The illustrious pictures by Jamey Christoph paint a picture of this important series of events, complete with many of the revolutionary figures and full of all the passionate emotions that were at play. The backmatter includes historical photos and accounts of how these uprisings in 1969 led to the modern-day Pride celebrations. 
Rainbow: A First Book of Pride offers a simple, straightforward color primer (great for younger children!), while also denoting the meaning behind each color on the Pride flag, and showing images of diverse families. The end of the story includes a personal letter from the author which describes the significance of these colors in the flag designed by Gilbert Baker.
Pride: The Story of Harvey Milk and the Rainbow Flag is a fantastic picture book biography of Harvey Milk and his activist work that led to the first Pride festival and the rainbow design of the Pride flag, created by artist Gilbert Baker. This story follows Harvey Milk, the first openly gay elected official in the U.S., on his mission for equality for LGBTQ individuals and his collaboration with Gilbert Baker to create the first official symbol of gay pride. The vibrant imagery is captivating and the story itself so exciting. This is a great jumping off point to learn about where Pride came from.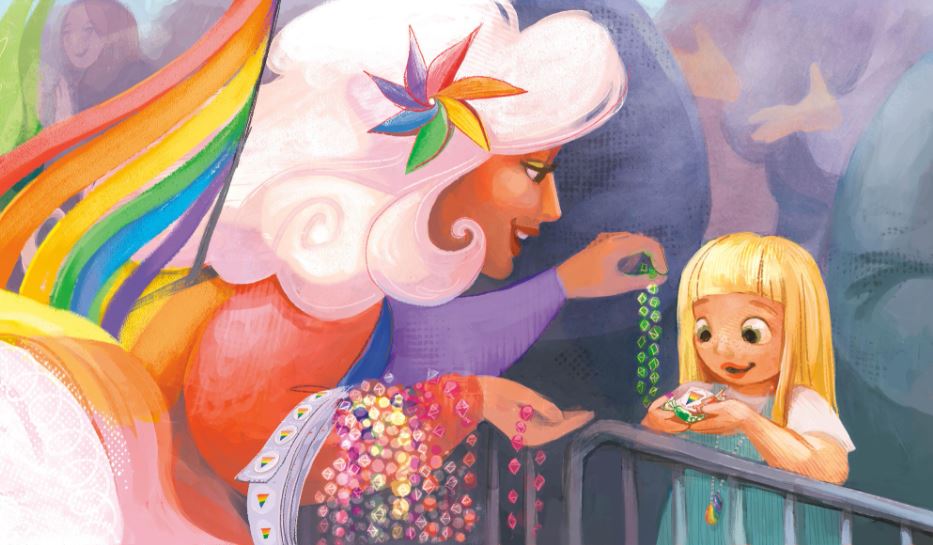 The Rainbow Parade by Emily Neilson is a wonderful account of a little girl's first visit to the San Francisco Pride Festival with her two moms. They take the train, which fills up with colorful Pride festival goers, all the way to Market Street. Enjoying all the spectacles, little Emily has the best time with her family and friends. When the family is called to join in the parade, Emily feels a bit nervous. Encouraged by her moms, she twirls into the parade and makes it one to remember! At the end of the story, there are photos that show that the author based this story on her own childhood Pride festivals with her family! This book is a nice, easy read which describes in detail all of the delight of the festival itself!
From the Stars in the Sky to the Fish in the Sea is a masterpiece of a picture book. Written by Kai Cheng Thom and illustrated by Wai-Yant Li and Kai Yun Ching, this gorgeous book tells the story of Miu Lan, a magical child who is born unsure of their gender. Their mother shows them unconditional love and acceptance, but when they begin school, they are ruthlessly bullied by the other children. Their mother sings them a beautiful song each night that reassures them that they can be whatever they wish. After failing to fit in, Miu Lan decides to just be themselves, and the other kids at school end up celebrating their differences! 
It Feels Good to Be Yourself by Theresa Thorn is the perfect primer for children on gender identity. It brought tears to my eyes to see such a book available at the library, as it promotes such acceptance and compassion. With illustrations by Noah Grigni, the book introduces readers to Ruthie, Xavier, Alex, and JJ. Each character has a distinct gender identity, and the author provides each of their unique gender expressions as told from THEIR perspectives. 
The Max series by Kyle Lukoff (Call Me Max and Max and the Talent Show) is an adorable depiction of a trans boy, Max, and his friends, including a cis-gendered boy, Steven, who loves to wear dresses and play dress up. Max tells his own story, describing the challenges he faced in school and making friends. His story is so inspiring and uplifting and could really help a child to relate to the themes of gender identity in a fun and kind way.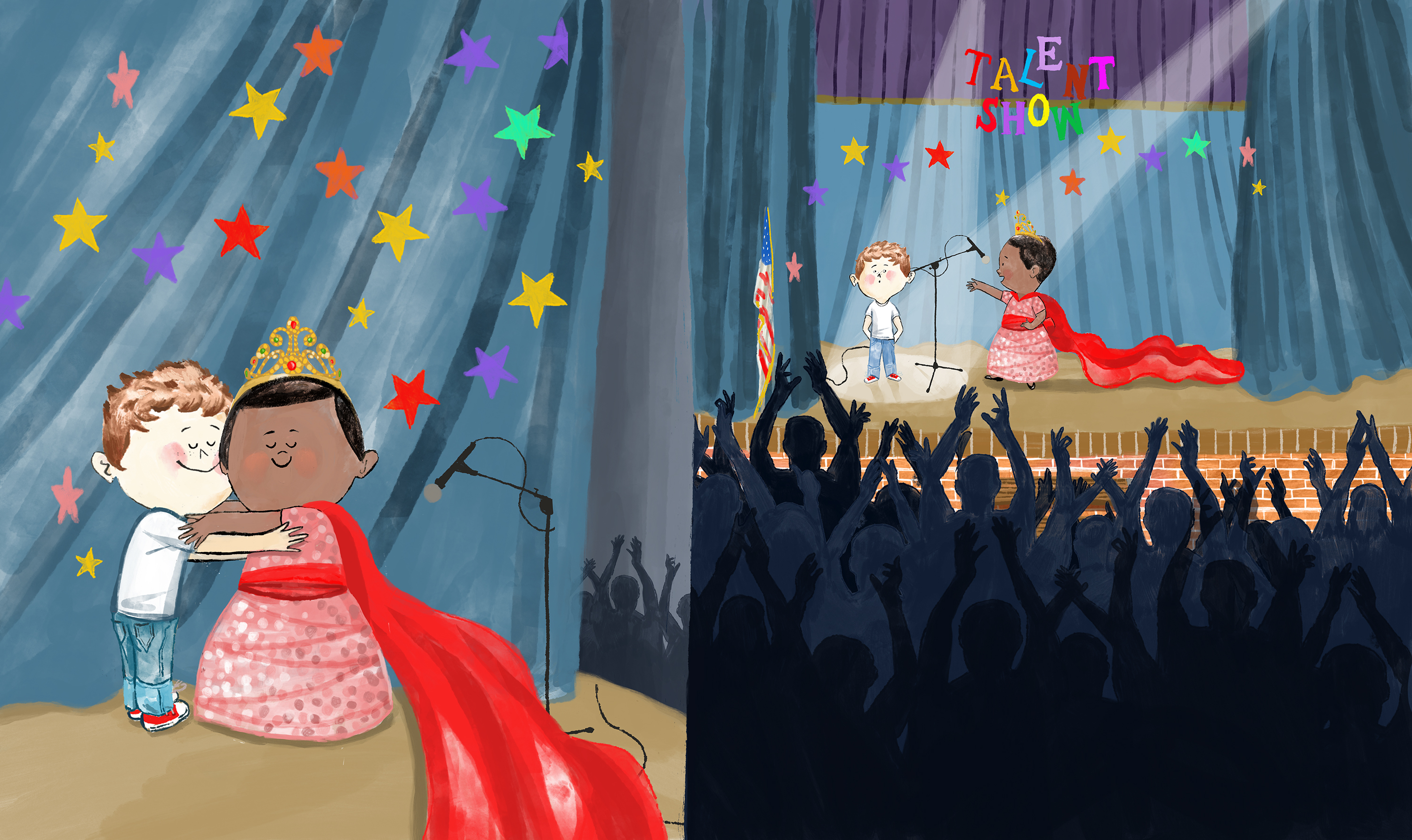 I am constantly blown away by the young people in these new generations and just how empathetic, open-minded, and kind they are. Celebrating and commemorating Pride is just one way we can show the kids in our lives just how important it is to be true to one's self. All of these thoughtfully written picture books serve the role of raising children who are compassionate, loving individuals. Whether or not you or your child identify as LGBTQIA+, sharing these types of stories is an excellent way of coming together and building a community of care, where we seek to understand one another on a deeper level and become better, more tolerant people. 
Pride Month 2023: Children's Books
Section
Genre / Topics
Age Groups