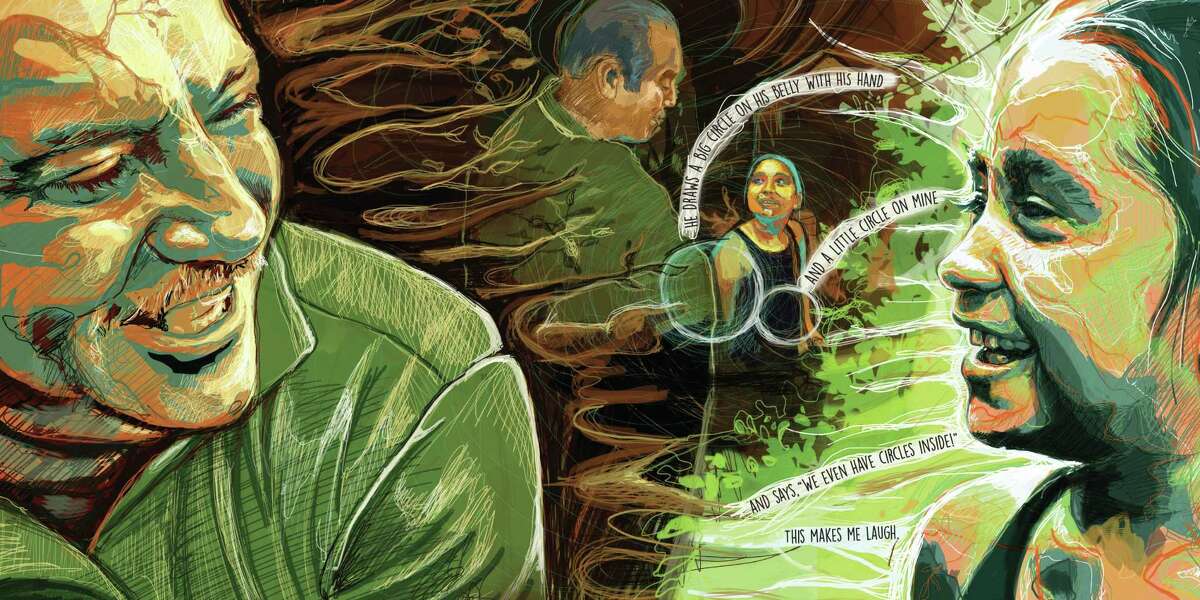 November is Native American Heritage Month
I am writing to you from the unceded territory of Yuchi, Muscogee (Creek) Nation, Chickasaw, Choctaw, Mississippi, Shawnee, and Cherokee peoples. Amidst all the holiday hustle and bustle, it is especially pertinent to stop and reflect upon where we are and what it is that we are celebrating. Many people living in the U.S. believe that indigenous culture in this land that we dwell upon is a thing of the past. For the past century, this was written into text books and taught in schools. However, history is often written by the oppressors, and takes on an entirely different story than those of the people who originally dwelled in the United States (as with indigenous peoples across the entire globe). Numerous indigenous groups have resisted the violence and disregard of colonizers for centuries, and many of them are still standing strong in their power and continuing to fight for their people and the land that was stolen from them.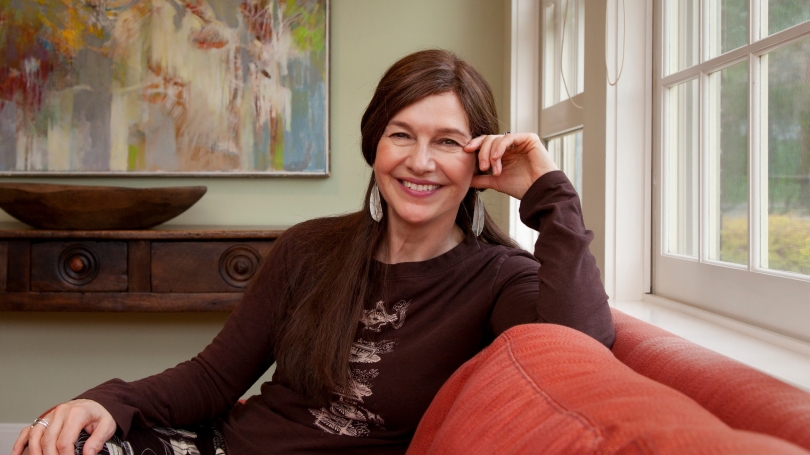 Louise Erdrich, Winner of NPL's 2022 Literary Award
I was so fortunate to have witnessed Louise Erdrich speak and accept her award at the NPL Literary Award Public Lecture. A member of the Turtle Mountain Band of Chippewa, Erdrich is a bestselling author of many amazing novels, collections of poetry, and children's books. She spoke about her grandfather, her people, and the horrors of "Termination", a 30 year period beginning in the 1940's of U.S. policies that targeted indigenous groups and deliberately sold off their rightfully owned land to white settlers. She shared a message of self-determination and hope, something her grandfather fought and died for, which allowed for her family and her people to stay connected to the land that was nearly lost during this period. Louise Erdrich's novels are wildly popular and celebrated, but she has also penned a number of books for young readers! Her picture book The Range Eternal is an homage to the beautiful old woodstove that her mother used to keep the family warm.
More Children's Books by Native Authors & Illustrators
In addition to The Range Eternal, I want to share with you a few of the thousands of Native creatives who have been gracing our library bookshelves with beautiful, contemporary stories from their minds and hearts. These authors are messengers who are keeping their languages alive, sharing their unique perspectives as a part of the diverse group that identifies as Native American, and giving us stories (of both the past and present) that reflect their cosmovisions and cosmologies. In the area of Children's books, there has been a huge uptick in the number of indigenous stories and authors in recent years. The books they have created and shared are powerful, healing, and so important. Here are a few of my favorites!

We Are Still Here! Native American Truths Everyone Should Know
Traci Sorell and illustrator Frané Lessac went above and beyond with this poignant picture book brimming with both a comprehensive history of and present-day take on indigenous life here on Turtle Island. A classroom full of students are making preparations for their Indigenous Peoples' Day Projects. Each two-page spread of the book consists of another student's presentation, with detailed and beautiful illustrations that reveal the activism and efforts undertaken by Native peoples across time. At the end of each page rings out the powerful affirmation "We are still here!". Although this is a picture book, the breadth of information is perhaps best suited for older elementary students and up (and definitely adults)! In the back matter of the book, there is a "More Information" section with summaries of the specifics regarding each topic and explanations of the illustrations, most of which are based upon real historical figures and current events. There are also a Timeline and a Glossary to assist readers in their understanding of this important topic!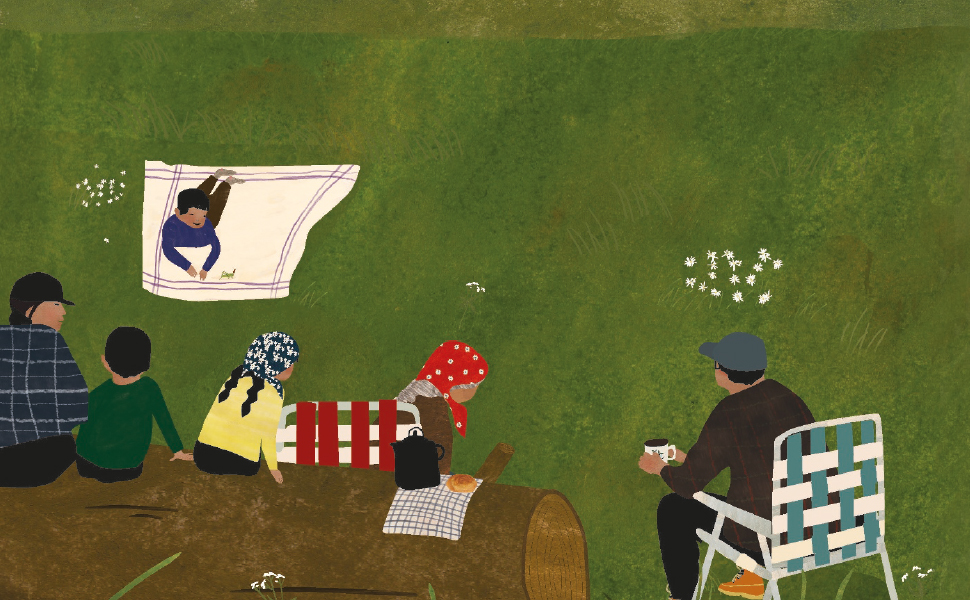 A Day with Yayah
This work of art by Nicola I. Campbell and illustrator Julie Flett, originally published in Canada, follows a First Nations family in British Columbia as they forage for food and herbs. The main character's grandmother, Yayah, shares her vast knowledge of plant life and herbalism with the children. Each plant is called by their Nłeʔkepmxcín (the language spoken by Nłeʔképmx people) names and Yayah shares their medicinal, practical, and culinary properties. Our narrator emphasizes the importance of these names and their correct pronunciation, giving readers the opportunity to practice speaking this beautiful, ancestral tongue. Julie Flett, who also illustrated My Heart Fills With Happiness, has infused each image with wonder, playfulness, and joy. The natural landscapes simply pop with the color of flowers, mushrooms, and butterflies. This is a fantastic book for young readers, especially those who have a curiosity about the natural world!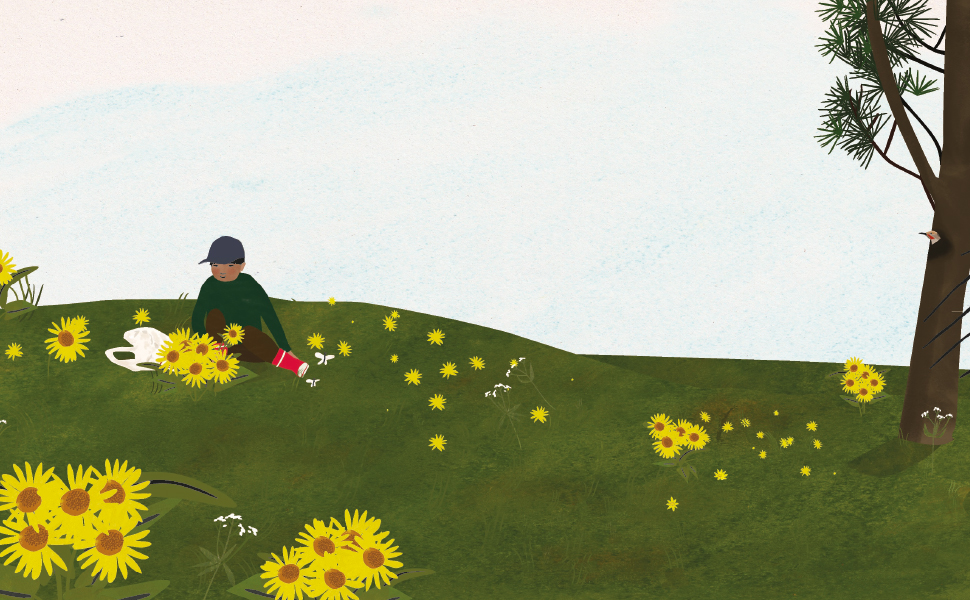 Bowwow Powwow (Bagosenjige-niimi'idim)
This adorable, bilingual (in English and Ojibwa) picture book penned by Brenda J. Child celebrates the Ojibwe tradition of the powwow, with all of its rich song and dance, which is still very much alive in the Midwestern part of the country. Windy Girl and her lively canine companion, Itchy Boy, are getting excited about the annual powwow, a joyous festivity celebrated by the entire Native community. After hearing her Uncle share memories about the powwows of his childhood, she drifts into a dream about a grand powwow, put on entirely by dogs donned in the traditional dress who came to commune with one another in song and dance. She is awoken by the barks of Itchy Boy, and discovers that the powwow is nearly over! Windy Girl makes her way to the powwow to enjoy the last dance, and drifts to sleep that night with a precious collection of her experiences and dream memories all blended together. Child writes, "That night Windy Girl understood the powwow is always in motion, part old and part new, glittering and plain, but still wonderful, almost like a dream".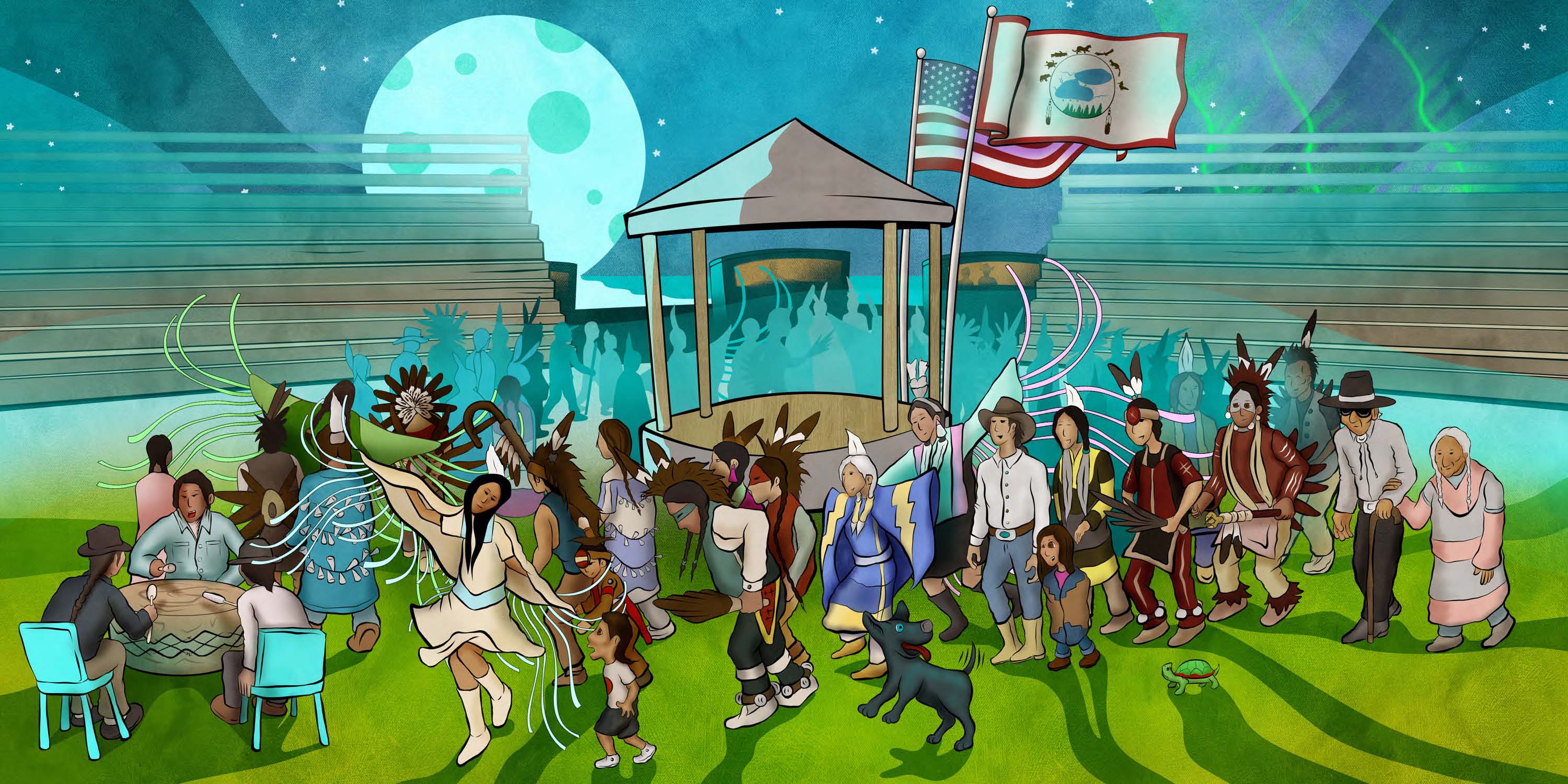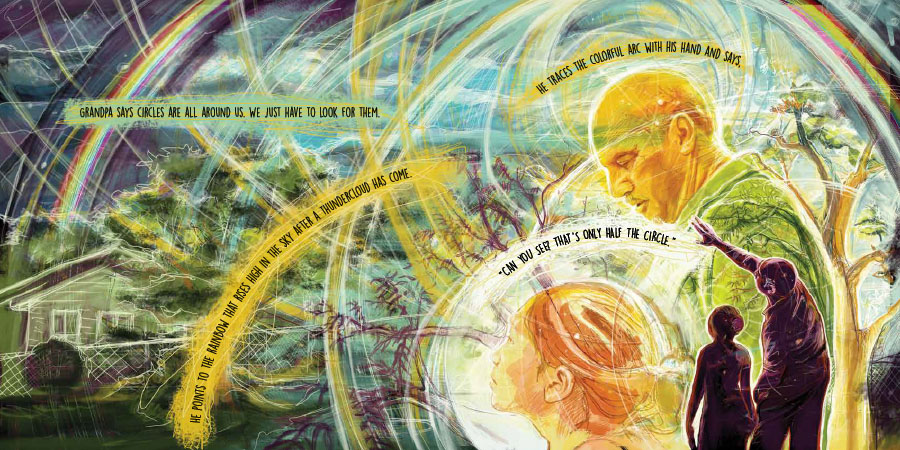 All Around Us
This breathtaking masterpiece by Xelena González, member of the Tap Pilam Coahuiltecan Nation (renamed San Antonio by Spanish colonists), follows a young girl and her Grandpa as they take a walk and talk about the world as a series of circles. Grandpa shares his beautiful cosmovision as the two work in the garden together and giggle and explore the neighborhood. He begins by telling his granddaughter that there is an invisible circle beneath us, that connects us to the Earth and our ancestors. He also shares that we all are full of circles; the symbolic, cyclical aspects of circles and reciprocity; and how time can be seen as an immense circle. Adriana Garcia, the illustrator, fills the pages with colorful magical explosions of light, weaving threads of circles into the landscapes and the faces of the two characters. This book opens readers to a spiritual exploration of circles and what it means to be alive. This is a truly gorgeous book that readers of all ages can appreciate. It leaves me with a feeling of warmth, remembrance, and connection to all that is!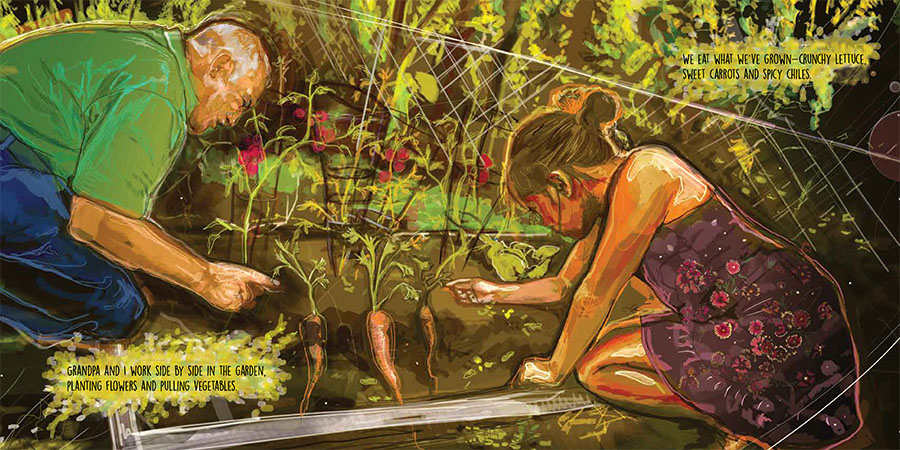 Remembering Who We Are
It is my sincerest hope that these books shared will inspire you as readers to dig deeper into the meaning behind all of these celebrations we take part in during this auspicious time of the year. If you are interested in exploring a more thoughtful and nuanced approach to the Thanksgiving holiday, here is an incredible post from my colleague, full of resources and Children's books! Introducing your child to books such as these expand their hearts and minds to other ways of being in the world, and can help them to think critically about what our Western schools have been teaching as universal truths. Indigenous authors and artists continue to create awe-inspiring Children's books that open us all to the realities we have created, and the possibilities that stand before us. Here at Nashville Public Library, we lift up these voices and allow them to resonate and transform who we are.