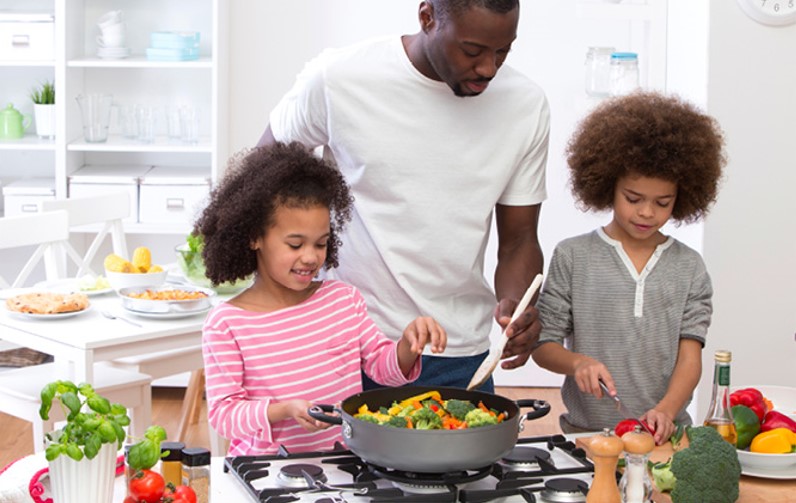 Getting creative in the kitchen is a wonderful opportunity to spend time with kids. Kids who are older may even be able to take up cooking or baking as an independent hobby! I began cooking from a young age, when I decided to become a vegetarian. This skillset and passion has only grown and grown, and I must say it has served me well! Keep reading to discover my curated list of cookbooks for kids, all available for checkout at your local library.
Kid in the Kitchen by Melissa Clark
As a fan of New York Times food writer Melissa Clark, I may be a little biased. But trust me; this is a fantastic book for kids AND adults! The book begins with an introductory section which includes child-friendly information on cooking techniques, which kitchen gadgets do what, and some important safety tips.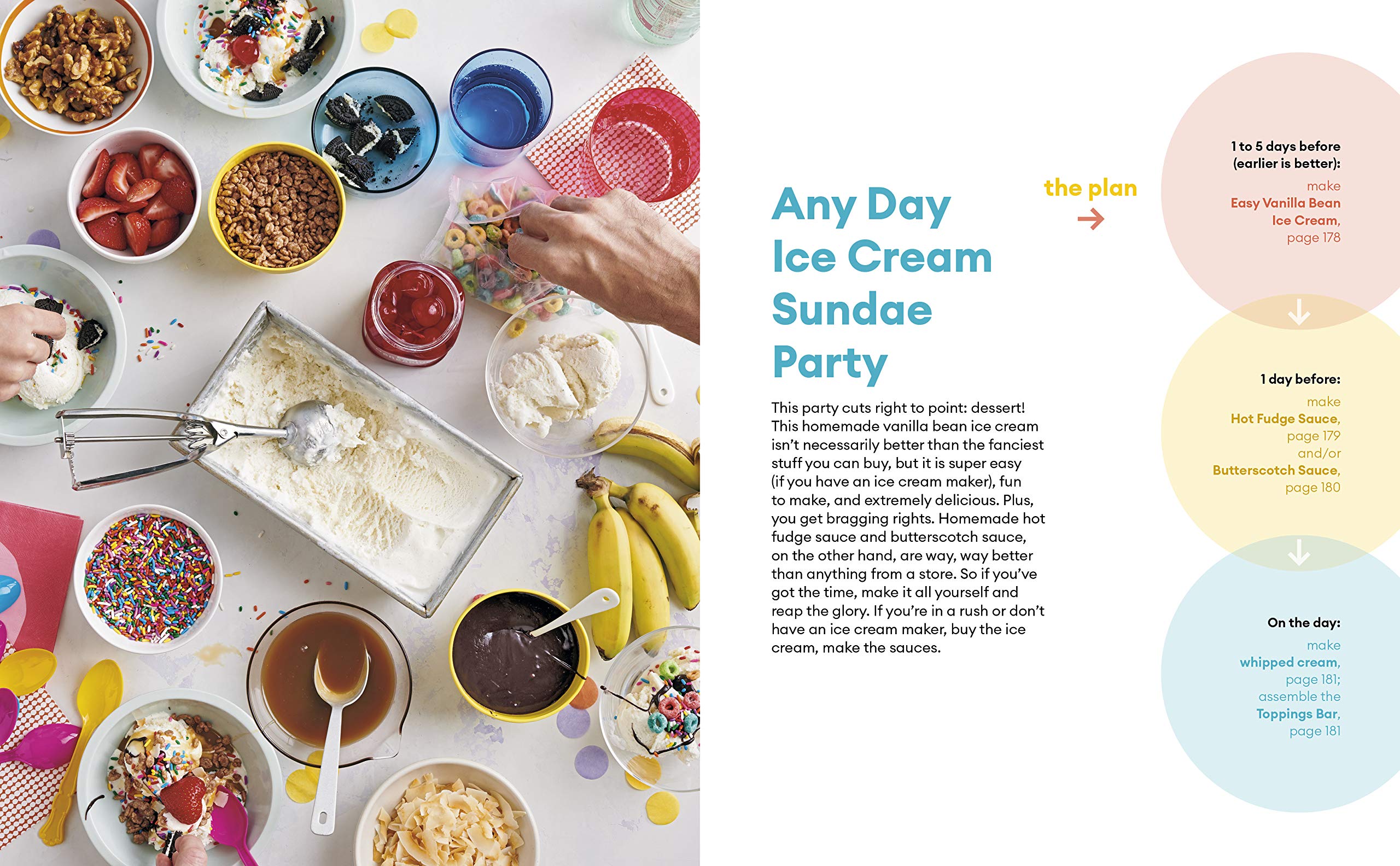 Clark writes in a playful (and at times, hilarious) tone suited for kids, and her recipes are straightforward and simple. She offers flavor choices and alternative ingredients/garnishes for many recipes, letting the child take the reins. The photography is just gorgeous, whether it's the images of Melissa and her daughter cooking, or the fabulously plated provisions themselves.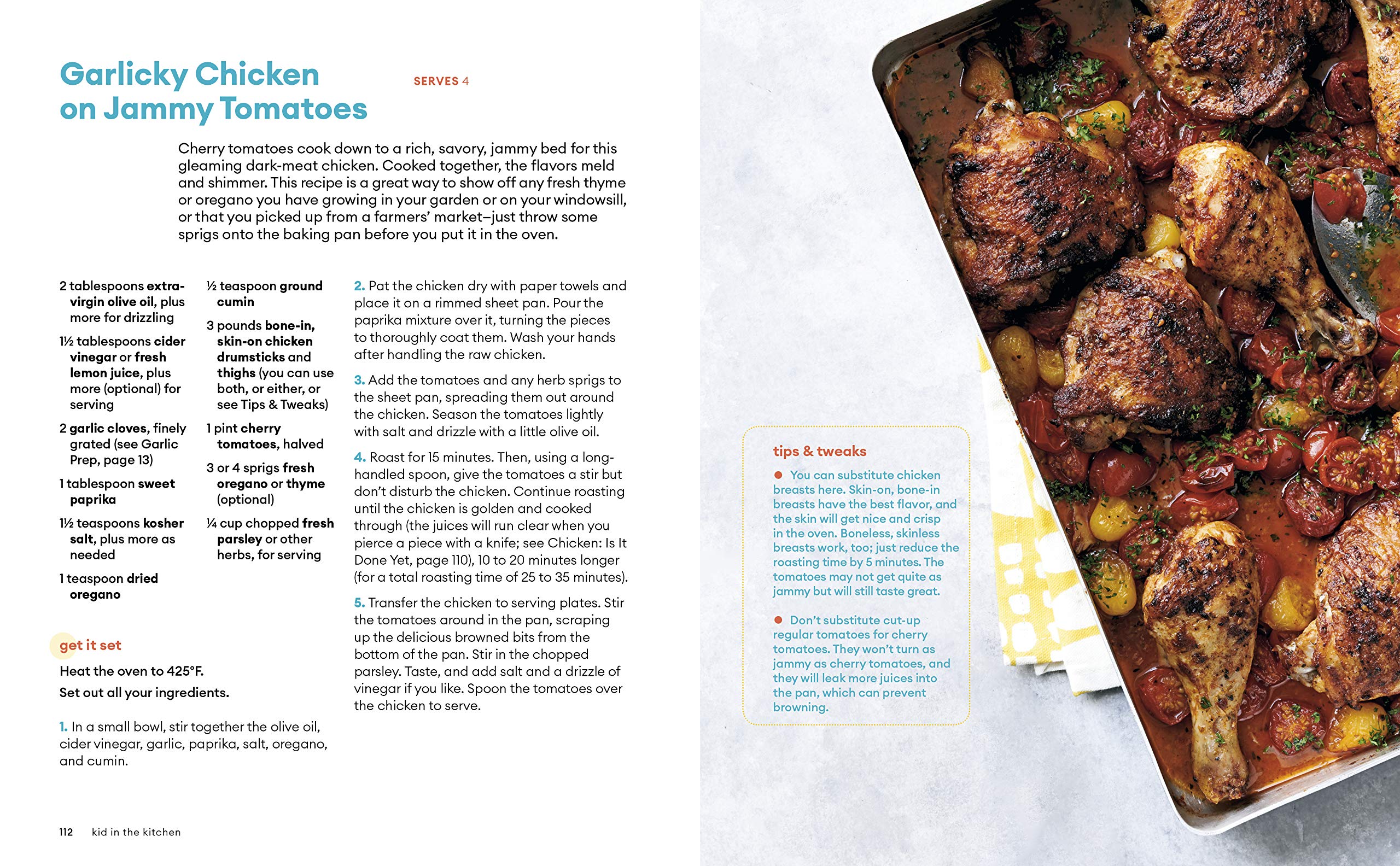 Most Eye-catching Recipes
Pajeon (Korean scallion pancakes)
Garlicky Chicken on Jammy Tomatoes
Granola Bar Remix (feat. Cranberry & Ginger)
Coconut Roasted Sweet Potatoes + Chickpeas
Shortcut Sugar Cookie Bars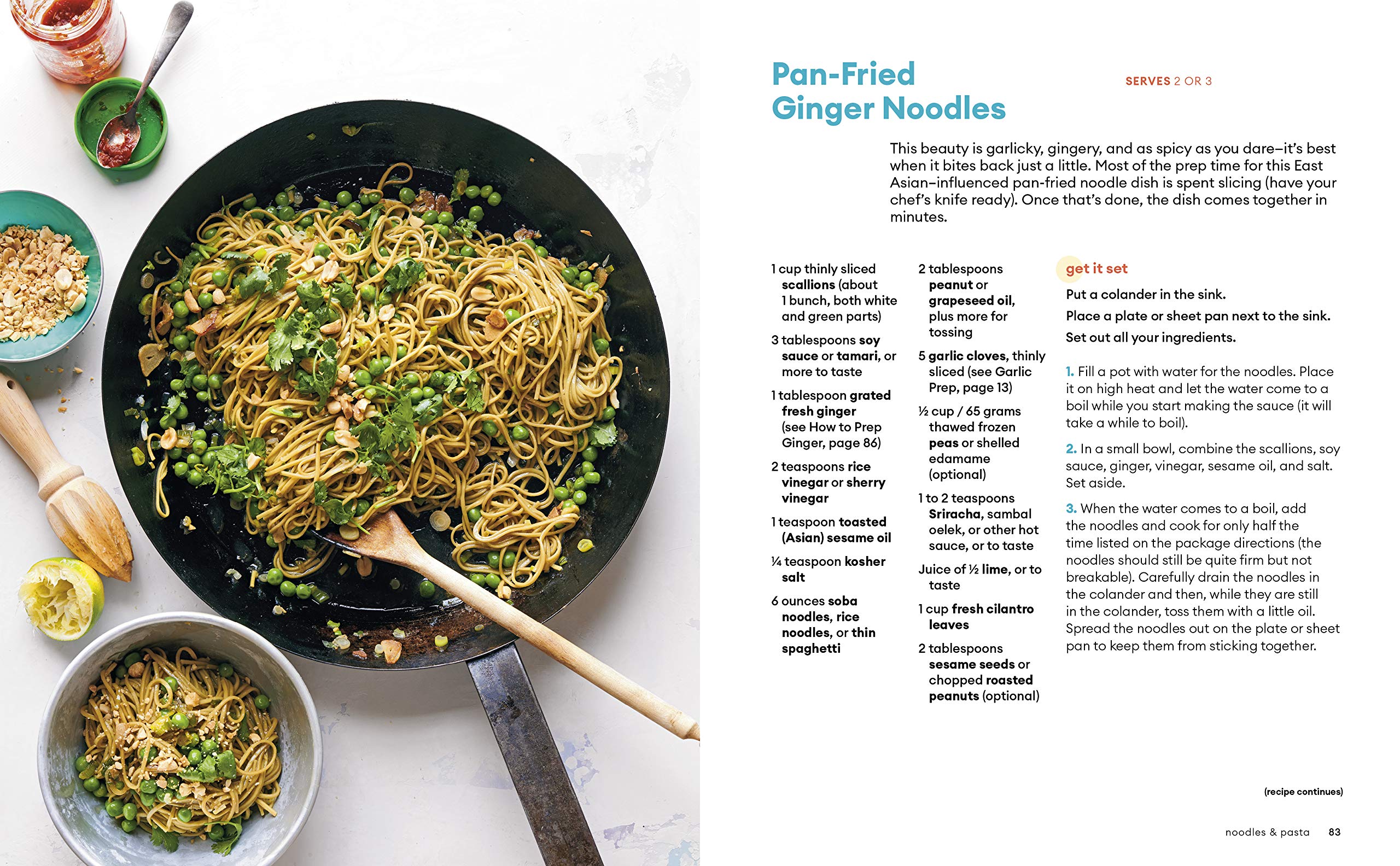 The Delish Kids (Super-Awesome, Crazy-Fun, Best-Ever) Cookbook by Joanna Saltz
This cookbook is full of super accessible recipes for children, based on meals they likely already know and love, with a few new things sprinkled in. The introduction features an alphabetical guide to cooking terms, some simple rules to ensure kitchen safety, and an explanation of the scale system used throughout to rate how difficult a given recipe is. 
The majority of recipes in this cookbook are 10 steps or less and there is a "What You'll Need" section that includes supplies and appliances needed, the amount of time it takes to prepare, and the level of the "chef" (ranging from Beginner to Advanced). There is an entire "copycat" section devoted to recreating restaurant favorites, like the Chipotle burrito bowl (YUM!) and the famed In-N-Out burger! There are also some gorgeously illustrated History sections which detail the histories of tacos and pizza.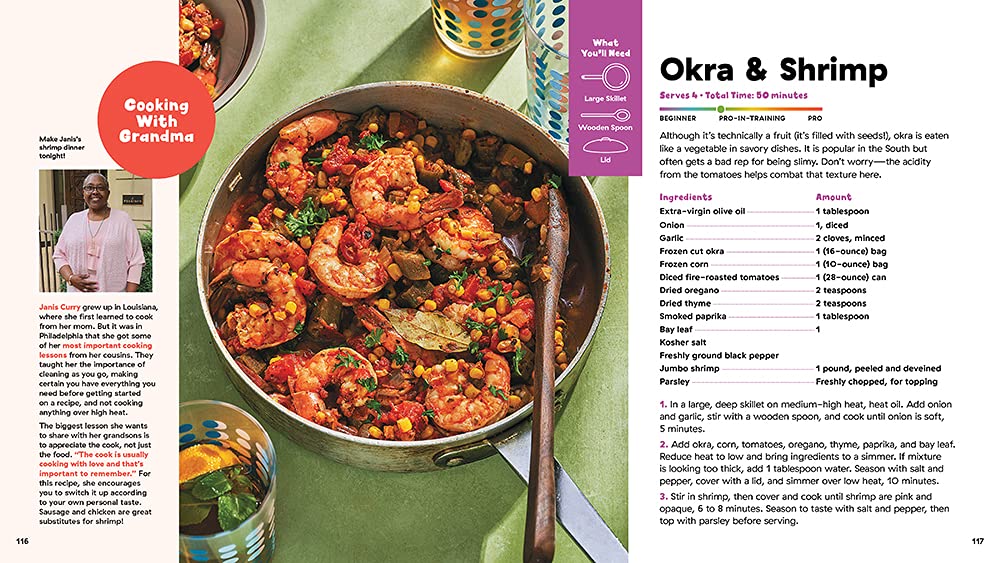 Most Eye-catching Recipes
Apple Pancake Dippers
Summer Rolls
Okra & Shrimp
Edible Cookie Dough
California Sushi Bites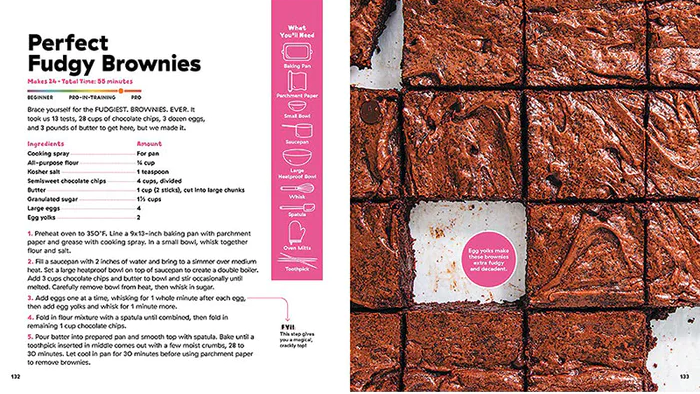 The Forest Feast for Kids by Erin Gleeson
Author Erin Gleeson has a whole series of amazing Forest Feast cookbooks, but this one is just perfect for little ones. Most of the recipes included are very approachable and easy for small hands, including a variety of dips, yummy beverages, and salads.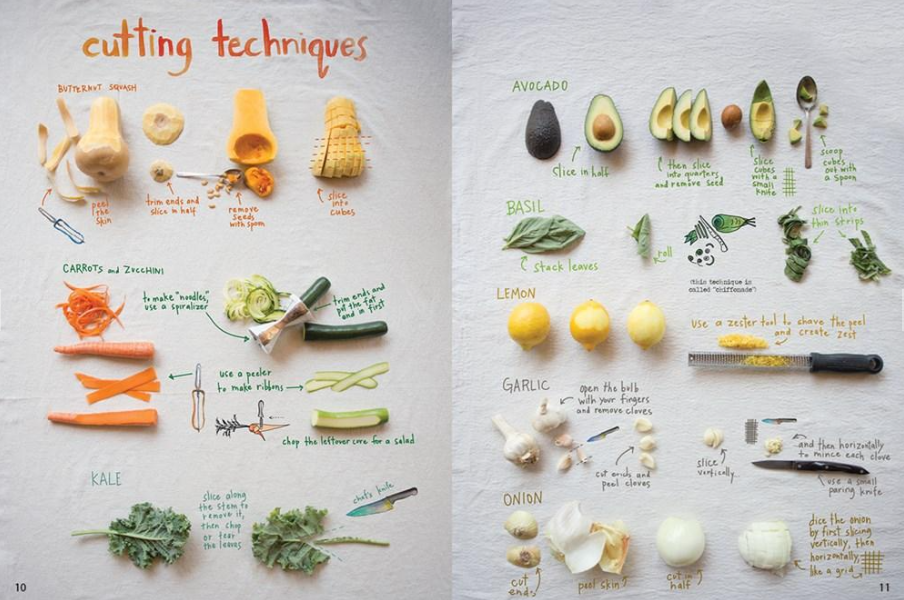 I am in love with this exquisite vegetarian cookbook! Kids will love the artwork: colorful watercolor and illustrations of different foods, superimposed images of food, and photos of children sharing meals. There is also an excellent guide for how to cut vegetables. This cookbook offers vibrant, fun, and healthy recipes and accommodates kids who have special diets. I would have killed for a cookbook like this when I was growing up!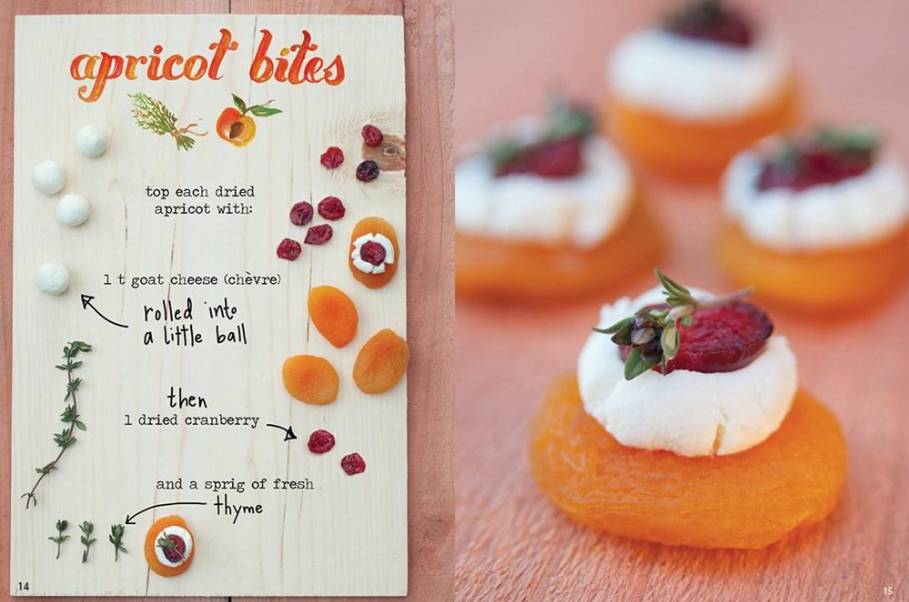 Most Eye-catching Recipes
Carrot Noodle Salad
Apricot Bites
Blueberry Sparkler
Rosemary Shortbread
Watermelon Smoothie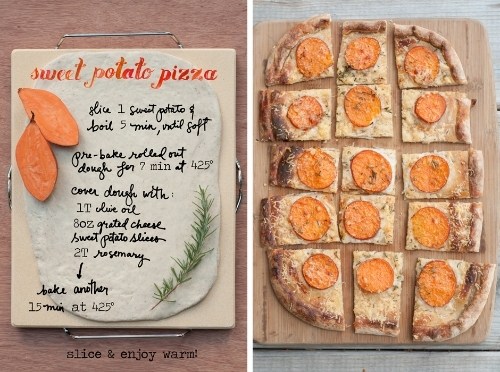 What's cooking?
I hope you found my trek through juvenile cooking literature enlightening and/or mouthwatering! Getting your child in the kitchen isn't just a fun activity to share, but can also be an opportunity to connect on a deeper level. Food has always been an important part of community, and can also be a great conversation starter! Here is a list of cookbooks for young kids put together by my colleague, Chef Klem-Marí Cajigas. Check out some of these fun cookbooks from NPL and see where it takes you!
Section
Genre / Topics
Age Groups