Anne Rice (born Howard Allen Frances O'Brien; October 4, 1941 – December 11, 2021) was an American author of gothic fiction, erotic literature, and Christian literature. She was best known for her series of novels The Vampire Chronicles. Books from this series were the subject of two film adaptations—Interview with the Vampire (1994) and Queen of the Damned (2002).1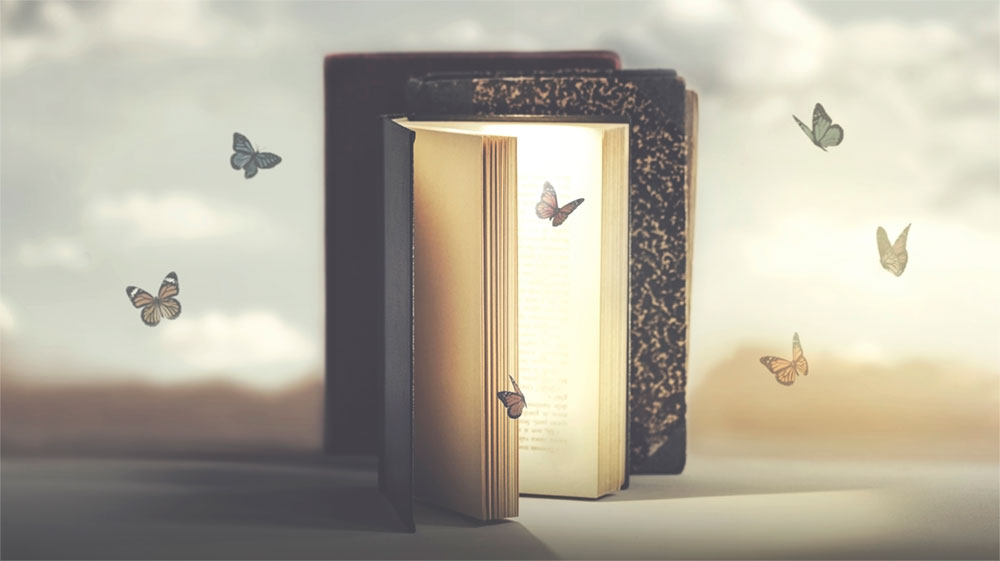 A Metaphysical Thread
Rice's works have wound through my life as a thread which periodically makes itself known, like a snag in a sweater, begging for attention and tending.
As a child, I'd go on family/friends-ily vacations every summer on the Gulf Coast. Numerous households of us would take over a little rustic resort neighborhood of bare-bones cabins on the bay for a week. It was glorious.
I have particular memories of the year my Uncle Dan was reading Interview with the Vampire. Pictures show us looking about the same as we did every year — sunburned faces slathered in Desitin, salt-water-drenched-then-sun-dried hair all askew, digging into the big cake we had every year to celebrate Dan's July 3 birthday.
That year, we'd been unable to get his attention much. He was fully immersed in his reading. Somehow — no clear memory exactly how — we kids all ended up clamoring, "Read us the vampire story!" Maybe the idea was fed to us by one of the adults — possibly a brilliant innovation to both keep the kids occupied in the evenings and pull Dan back into the social flow. But I digress...
With some creative on-the-fly copyediting/censorship/abridgement to make things friendlier for younger ears, Uncle Dan read us the vampire story. 
We. Were. Mesmerized.
It became the thing we looked forward to every evening. Gathered around, sucking Fla•Vor•Ice popsicles, listening to the next installment of the eerie tale. Good times.
Fast forward to the summer after my high school graduation. (The year's not important, right? Suffice to say Lollapalooza was a new-ish thing and Microsoft had just launched Windows 3.1, though hardly anyone was running it at home. Ouch. Whatever. I'm old now.) 
The long-still Anne Rice thread poked its head back up then, again in the form of Interview with the Vampire. Cloaked as an early paperback release from a secondhand bookshop, the story sucked me in again, even though initially I did not realize this was my childhood vampire story. A few years later, the film adaptation seemed to make the whole world go Anne Rice mad for a time.
From there I branched out into her other works. The Witching Hour had me at hello. (Michael Curry, still waiting for you to find me, by the way. You're on my fictional characters "get a pass for" list for sure. ☺) Long live the Mayfair Witches!
Though I dipped my toe only briefly into the pool of Rice's more erotic works published under pseudonyms — finding they were not offensive to me but also not to my taste at all — there's one notable exception: Belinda. I can't even remember how I came across this one, but if you're not afraid of bucked social conventions in favor of a good love story...well, actually, I'm not going to recommend this one no matter what caveats and addendums I add here. This book is not for everyone, to say the least, but it kept me company at a difficult time in my life and will always have a place on my thread.
Next, my Anne Rice thread lay still and unnoticed for many years. When it poked up again, I discovered subsequent novels in my old favorite series, all ready and waiting for binge-ing (though we didn't yet call it that back then), and there were more to come, including crossover between characters from The Vampire Chronicles and Lives of the Mayfair Witches series. What fun! And the stories just kept coming, it seemed.
My thread eventually ended, though I don't feel sad about it. That is to say, at some point I stopped reading Rice's new works as they came out. I'm not sad because they're there, waiting for me, should I ever feel the urge to knot a new segment onto the end of my Anne Rice thread.
I reread my favorite Anne Rice stories periodically as the years go by. To visit old friends, both those between the book covers and those outside of them, if only in my mind. To take myself back to various times in my life, since many of her books are imprinted in it. Each one a strange palimpsest of Rice's story and mine. That's one of the best things about reading and certain books in our lives, isn't it?
Above all Anne Rice was a good storyteller. Thank you, ma'am, for your stories. R.I.P.
Explore Anne Rice Titles in Our Collection
Section
Genre / Topics
Age Groups