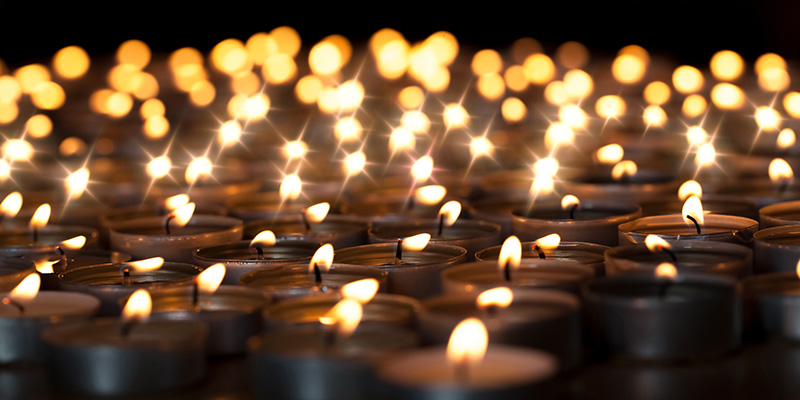 We lost many literary hard-hitters in 2021. Explore the works of a sampling of these talented writers whom we won't forget.
Eric Jerome Dickey
Eric Jerome Dickey wrote many beloved strong female characters and steamy love scenes. He was a Blackboard and New York Times best-seller, and the latter publication named him as one of the most successful Black authors of the last quarter century.
Beverly Cleary
Beverly Cleary (April 12, 1916 – March 25, 2021) was an American writer of children's and young adult fiction. One of America's most successful authors, her books have sold 91 million copies worldwide since her first book was published in 1950. Some of her best known characters are Ramona Quimby and Beezus Quimby, Henry Huggins and his dog Ribsy, and Ralph S. Mouse.
Larry McMurtry
Larry McMurtry's works reshaped our view of the American West. His 1985 Pulitzer Prize-winning novel, Lonesome Dove, was adapted into a television miniseries that earned 18 Emmy Award nominations (seven wins). The subsequent three novels in his Lonesome Dove series were adapted as three more miniseries, earning eight more Emmy nominations. McMurtry and cowriter Diana Ossana adapted the screenplay for Brokeback Mountain (2005), which earned eight Academy Award nominations with three wins, including McMurtry and Ossana for Best Adapted Screenplay. In 2014, McMurtry received the National Humanities Medal.
Eric Carle
American author, designer and illustrator of children's books, Eric Carle first published The Very Hungry Caterpillar in 1969. It has since been translated into more than 66 languages and sold more than 50 million copies. In 2003, the American Library Association awarded Carle the biennial Laura Ingalls Wilder Medal (now called the Children's Literature Legacy Award), a prize for writers or illustrators of children's books published in the U.S. who have made lasting contributions to the field. Carle was also a U.S. nominee for the biennial, international Hans Christian Andersen Award in 2010.
Janet Malcolm
Janet Malcolm was an American writer, journalist on staff at The New Yorker, and collagist. She wrote frequently about psychoanalysis as well as the relationship of the journalist to subject. She was known for her prose style as well as polarizing criticism of her own profession. However, her most contentious work, The Journalist and the Murderer, became a mainstay of journalism-school curricula.
Athan Theoharis
Athan Theoharis was was an American historian, author, and professor of history. Theoharis was an early pioneer in the use of Freedom of Information Act (FOIA) requests, wrote a guidebook on FOIAs for scholars, and worked to expose FBI misconduct. At the time of his death, the Milwaukee Journal Sentinel  called him a "persistent scourge of the FBI" due to its violations of American civil liberties.
James W. Loewen
American sociologist, historian, and author James Loewen spent two years at the Smithsonian Institution, where he studied and compared twelve American history textbooks then widely used throughout the United States. He published his findings in Lies My Teacher Told Me: Everything Your American History Textbook Got Wrong (1995), which was republished in 2007, and then again in 2018. He concluded that textbook authors propagate factually false, Eurocentric, and mythologized views of history. Loewen points out in the book that many of the distortions found in American history texts are "not even by the authors whose names grace the cover."
Charles Mills
Charles Mills was a philosopher and a professor at Graduate Center, CUNY, and Northwestern University. Born in London, Mills grew up in Jamaica and later became a United States citizen. According to an obituary in CBC News, Mills is regarded as a pioneer in critical race theory and the philosophy of race. Philosopher Christopher Lebron described him in The Nation as a "black Socrates."
Gary Paulsen
Gary Paulsen inspired generations of young readers with novels of the wonder and danger of the wilderness. At age 13, he got his first library card. A kind librarian encouraged him to read, and to write down his "mind pictures." "It was as though I had been dying of thirst and the librarian had handed me a five-gallon bucket of water," he later said. "I drank and drank." 
Jerry Pinkney
Multiple Coretta Scott King Award-winning author and illustrator of children's literature, Jerry Pinkney also worked on the Black Heritage U.S. postal stamp series in the 1970s. Pinkney illustrated more than 100 books since 1964, including picture books, nonfiction titles, and novels. Pinkney's works address diverse themes and his usual medium was watercolors.
Robert Bly
Robert Bly was an American poet, essayist, activist, and leader of the mythopoetic men's movement. He won the 1968 National Book Award for his book The Light Around the Body.
Stephen Sondheim
Stephen Joshua Sondheim was an American composer and lyricist. Among the most important figures in 20th-century musical theater, Sondheim was praised for having "reinvented the American musical." NPL blogger extraordinaire Amanda shared that Sondheim was the genius lyricist who worked with Leonard Bernstein on West Side Story (a new version was just released to movie theaters on December 10). He then proceeded to create some of the most loved and iconic musicals of all time in Sweeney Todd, Into the Woods, and A Little Night Music. Without Sondheim, there would be no Wicked or Hamilton.
Anne Rice
Anne Rice (born Howard Allen Frances O'Brien) was an American author of gothic fiction, erotic literature, and Christian literature. She was best known for her series of novels The Vampire Chronicles. Books from The Vampire Chronicles were the subject of two film adaptations—Interview with the Vampire (1994) and Queen of the Damned (2002).
bell hooks
bell hooks focused on the intersectionality of race, capitalism, and gender, and what she described as their ability to produce and perpetuate systems of oppression and class. She published more than 30 books and numerous scholarly articles and appeared in documentary films. She addressed race, class, gender, art, history, sexuality, mass media, Appalachia, and feminism. In 2014, she founded the bell hooks Institute at Berea College in Berea, Kentucky. Get more about bell hooks from Klem-Marí, one of NPL's best bloggers.
Eve Babitz
Eve Babitz was an American visual artist and author best known for her semi-fictionalized memoirs and her relationship to the cultural milieu of Los Angeles. Out of print for many years, her works were reissued following a glowing mention in Vanity Fair. A successful biography release allowed a new generation of women to discover her.
Section
Genre / Topics
Age Groups