The 1960's and 70's make appearances today in several delightful picture books that are all good candidates for the Interlibrary Loan department's book request form. Whether you remember these from your own childhood or they're completely new to you, consider starting your own exploration of 'forgotten' picture book titles.
Paula Scher's The Brownstone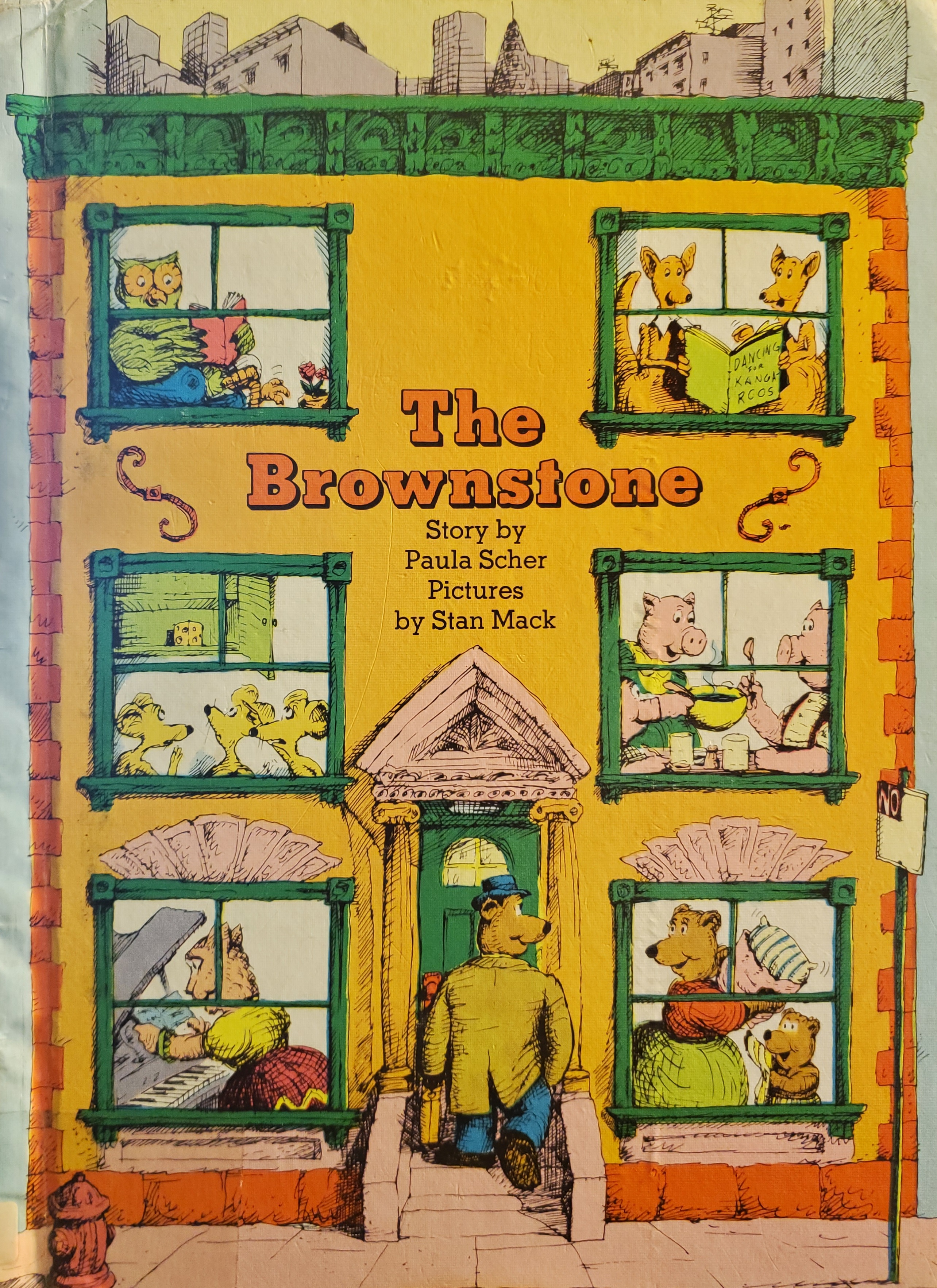 I'm a sucker for cutaway scenes, especially in buildings (see Leo Hartas's The Apartment Book), so this first book is right up my alley. The only picture book that renowned graphic designer Paula Scher ever wrote, The Brownstone (1973) is illustrated by Stan Mack and was recently put back into print after many years of mostly only used copies being available. The story is simple: the animal residents of a brownstone apartment building find the current configuration of neighbors above, below, and beside them untenable. Relocation ensues. Can the neighbors get it just right?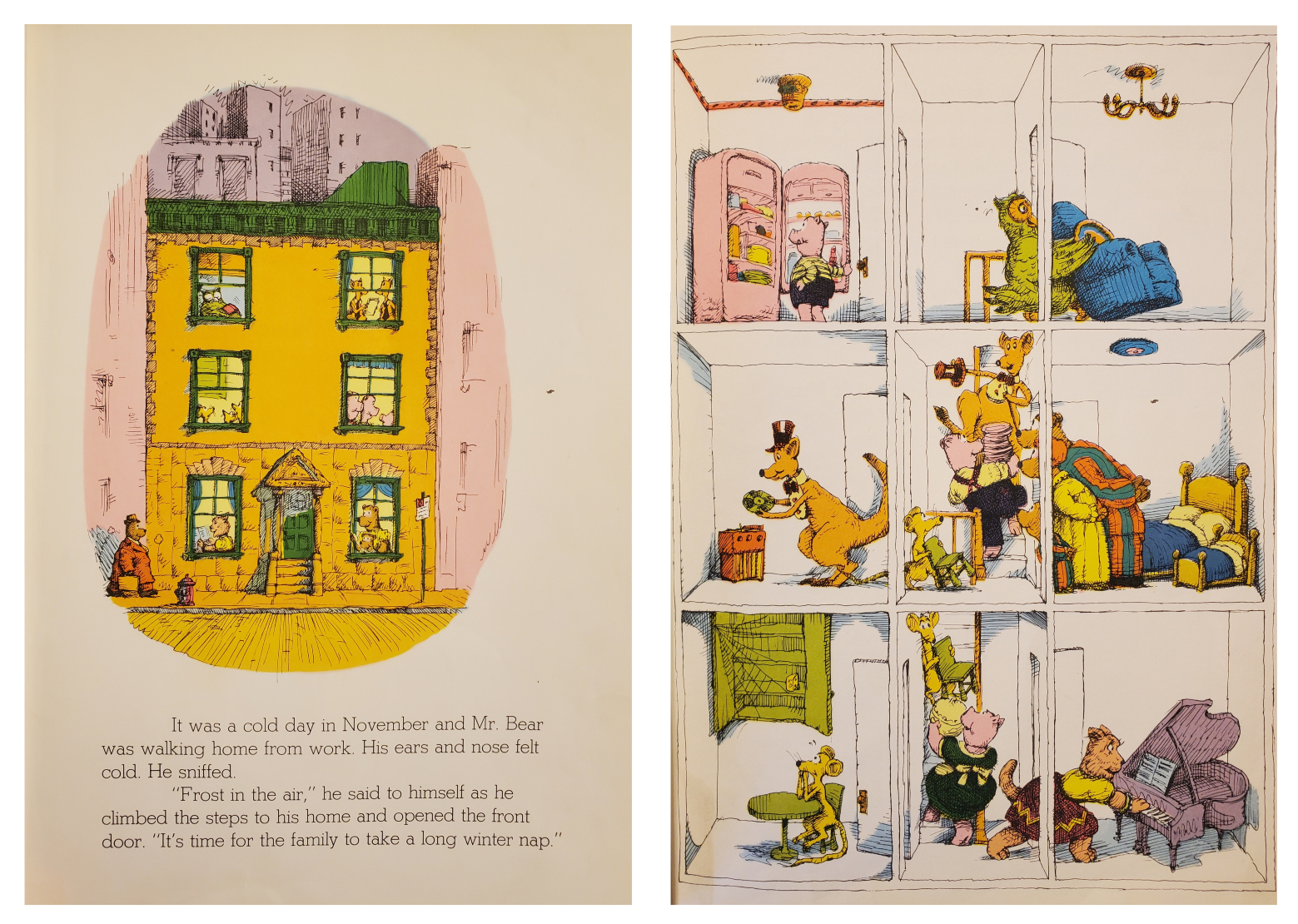 Marjorie Winslow's Mud Pies and Other Recipes
Also recently re-released – this time by the New York Review Children's Collection – is Mud Pies and Other Recipes, originally from 1961. As author Marjorie Winslow's foreword clearly states, "this is a cookbook for dolls," and the text is of course divided into appropriate sections: Appetizers, Pastries and Desserts, Suggested Menus, etc. Featuring simple yet elegant dishes such as 'Mud Puddle Soup' and 'Pine Needle Upside-Down Cake,' it's an endlessly charming collection of whimsical ideas for anyone wanting to know how to make a 'Dandelion Soufflé.' Erik Blegvad's illustrations, reminiscent of Kelly Oechsli's work, are the perfect compliment.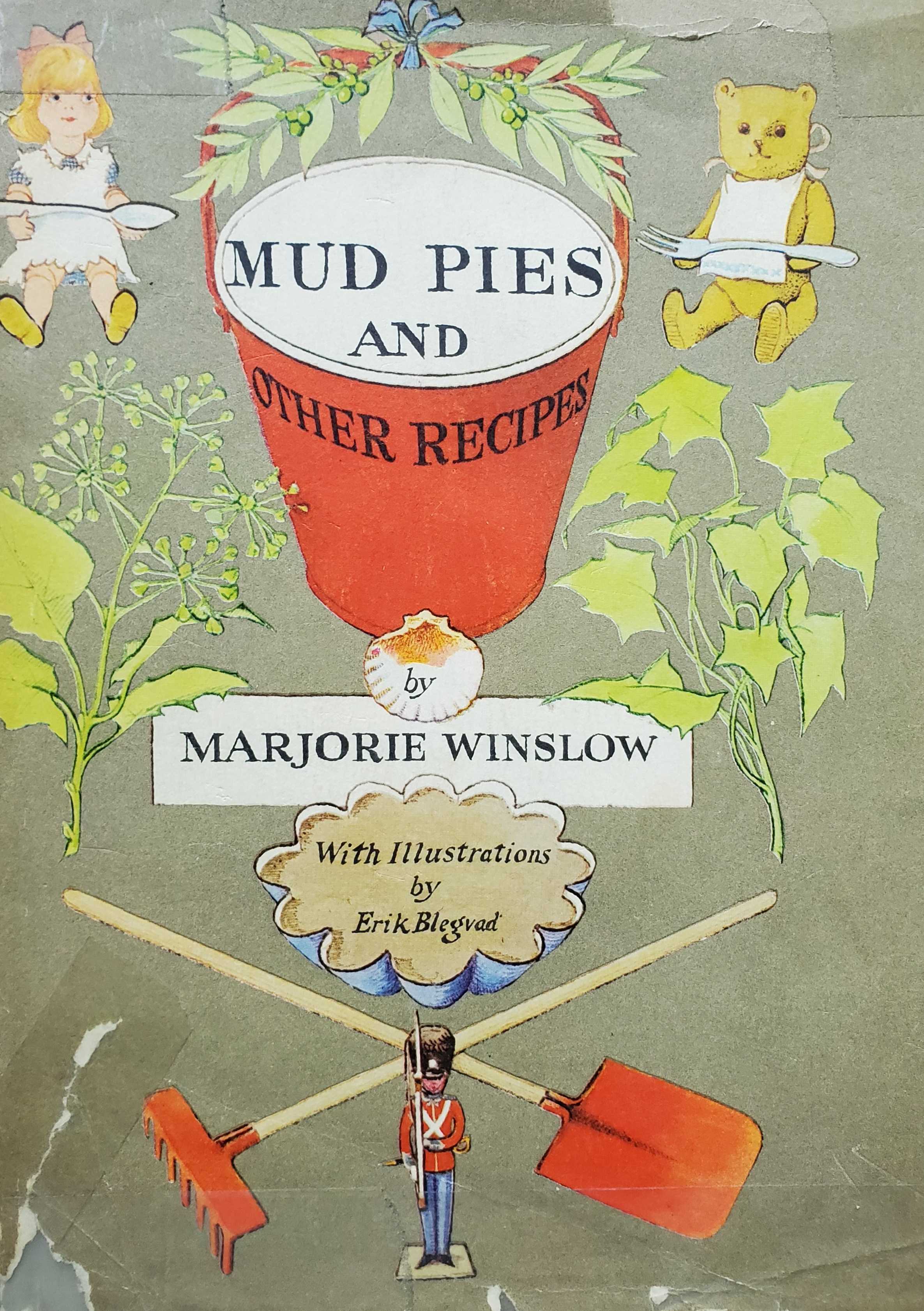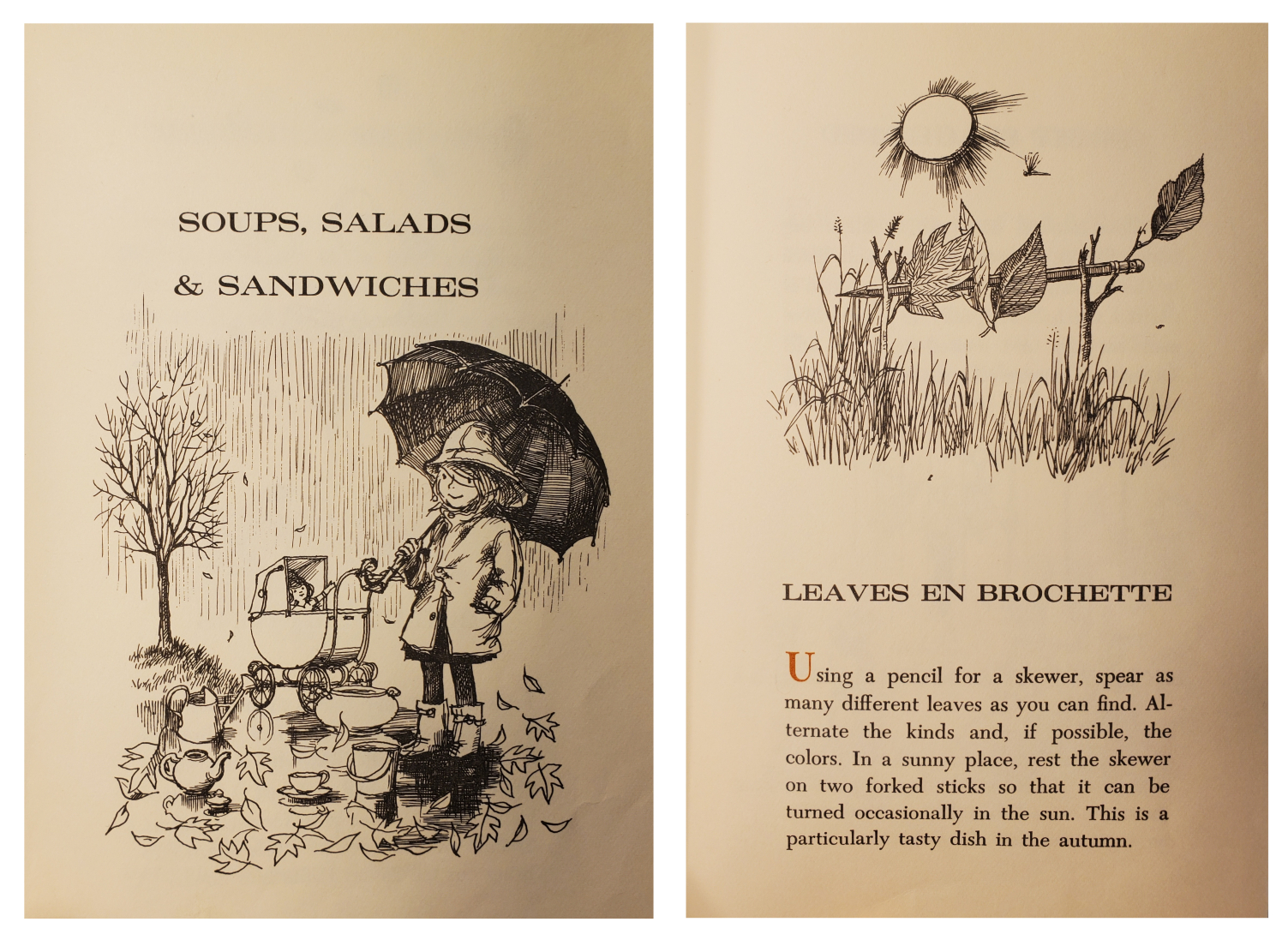 Peter Spier's Bored-Nothing to Do!
Peter Spier's Bored-Nothing to Do! (1978) is the only one of these three titles that is truly out of print (a 'new' hardcover copy on Amazon will set you back $647). This kid-fantasy picture book came out the year after Spier won a Caldecott for Noah's Ark, and his trademark watercolors combined with detailed line drawings are on fully display once again. Two insanely proficient brothers get up to a DIY project one boring afternoon and reap the rewards...and the consequences. There's just enough text to provide some color and context, but they're almost more like captions, and the author mostly lets his illustrations do the talking.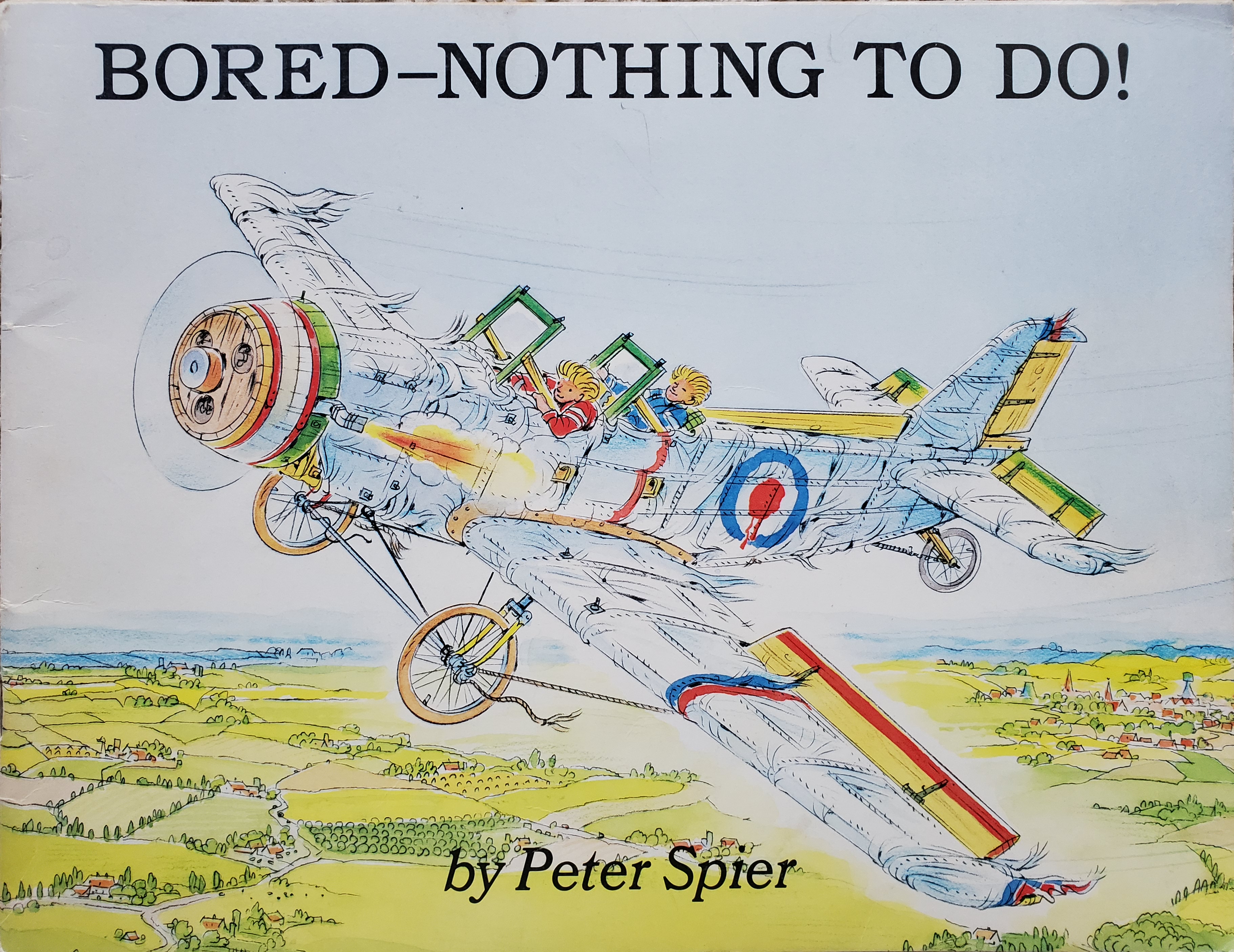 These books are some of my favorites, but there are plenty more gems waiting to be discovered. If you'd like to try to get a copy of one of these – or if you've finally remembered the title of a long-lost book that NPL doesn't currently own – contact the Interlibrary Loan department.