There is such a wealth of iconic imagery associated with Christmas that it's little wonder the season can be a favorite topic for children's authors and illustrators. Thankfully, some of the classics are still in print, and only one of the three titles featured today will need to be searched out via the Interlibrary Loan (ILL) department.
Raymond Briggs' Father Christmas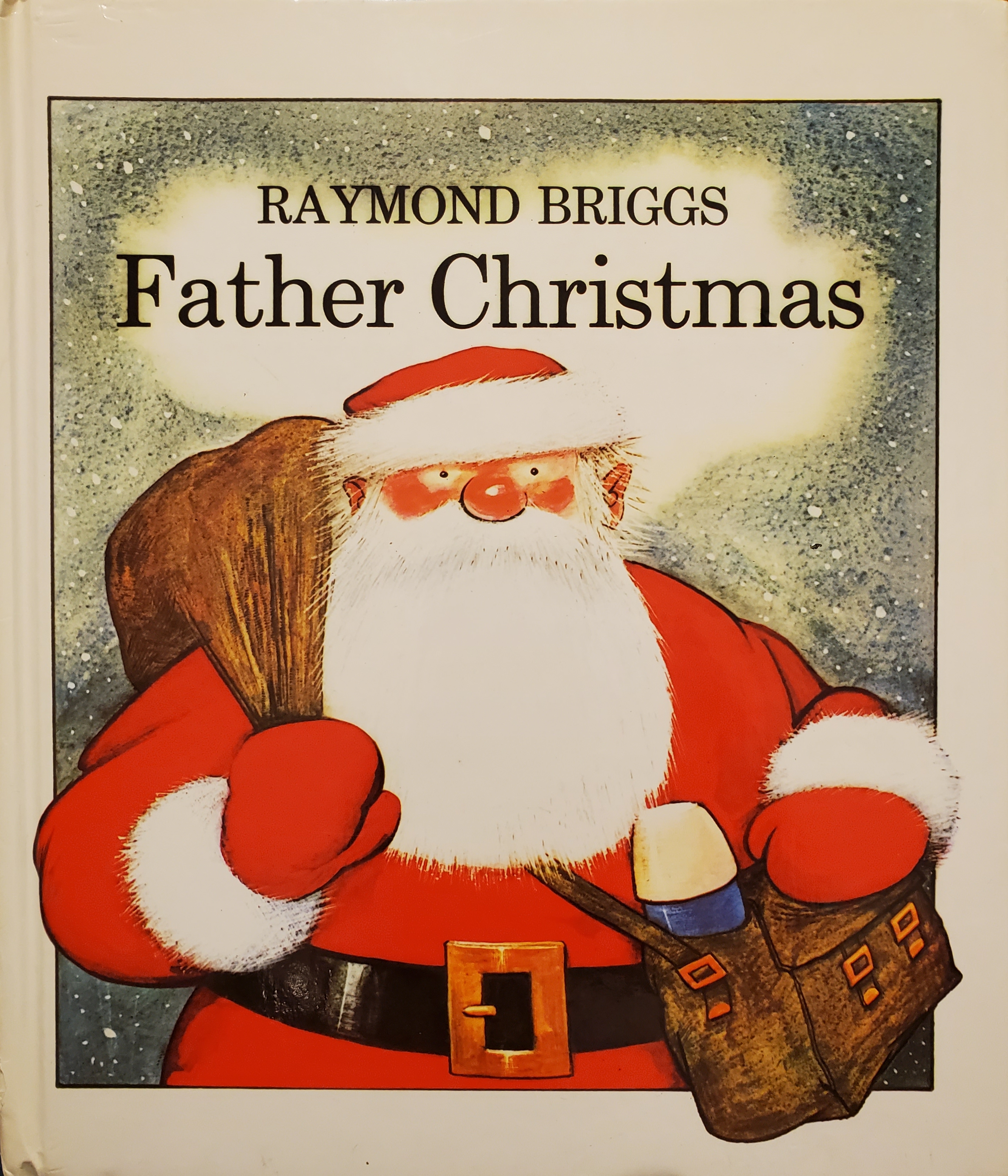 Raymond Briggs might be more well-known for his seasonal classic The Snowman (adapted into an animated television short in the UK in 1982), but I prefer the droll humor and charming illustrations of Father Christmas, from 1973. Briggs's frequently wordless and panel-style narrative features an appealingly grumpy version of the title character; a man who does the job well, but really just wants a vacation on a beach somewhere.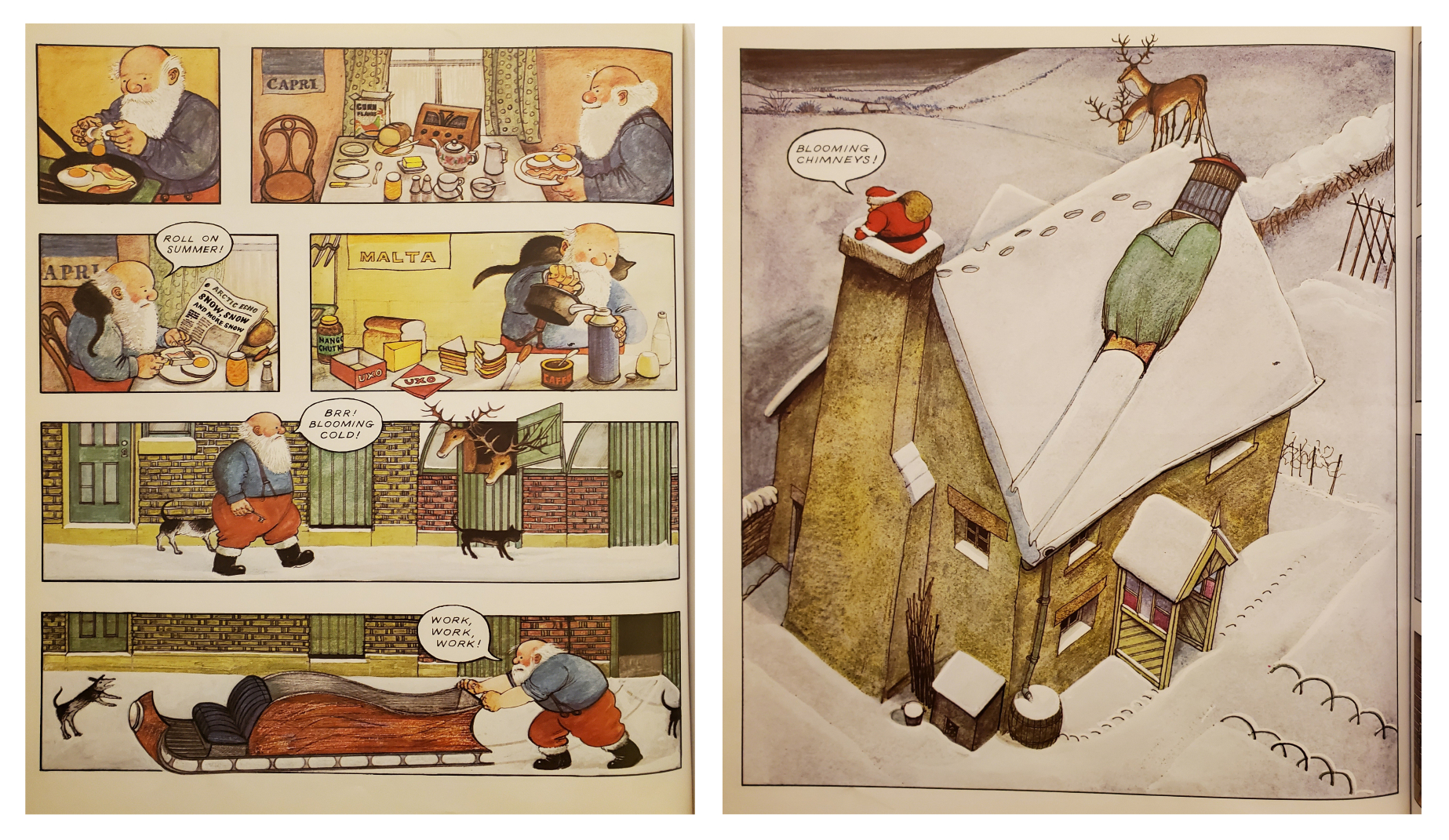 John S. Goodall's An Edwardian Christmas
Nashville Public Library has seven books by John S. Goodall, but this title is not among them, sadly. That's what ILL is for! Goodall's An Edwardian Christmas was published in 1977 and is, like most (if not all) of the author's books, completely wordless. The book is small, but more than makes up for its size with copious period details and beautiful watercolors. That it's an idealized version of a turn-of-the-century Christmas there is no doubt, but you can tell that plenty of actual research went into the creation of this delightful book.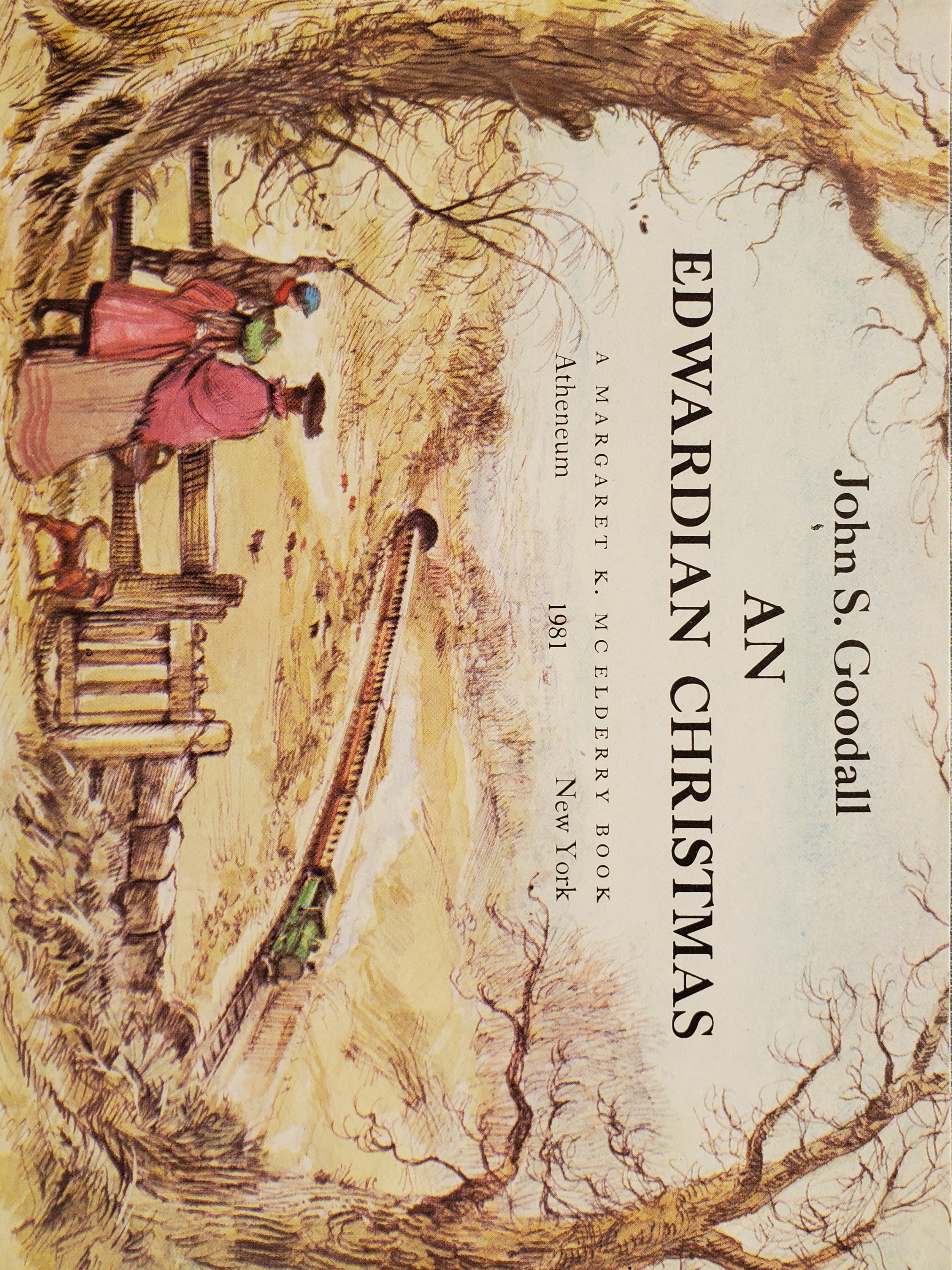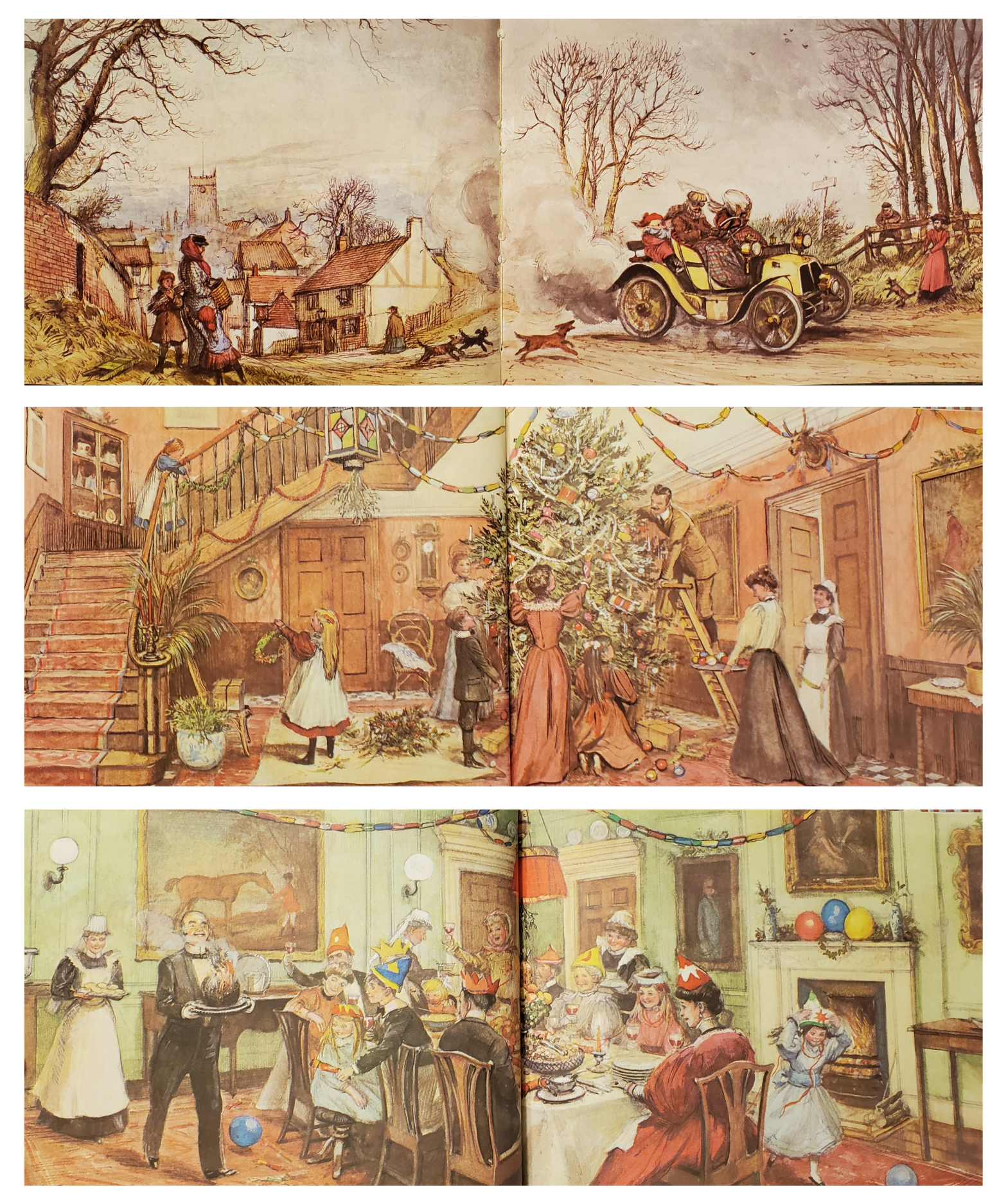 Dylan Thomas' A Child's Christmas in Wales
By now, you may have noticed a secondary theme beyond Christmas: the United Kingdom! Indeed, this last book also hails from across the pond. Dylan Thomas's prose piece A Child's Christmas in Wales was originally published under its own title in 1955, and is excellently brought to life in this edition (1985) by Trina Schart Hyman's evocative illustrations. The nostalgic memories of a Christmas long past cover everything from snoring uncles and tipsy aunts to adventures in the snow and family carol sing-alongs.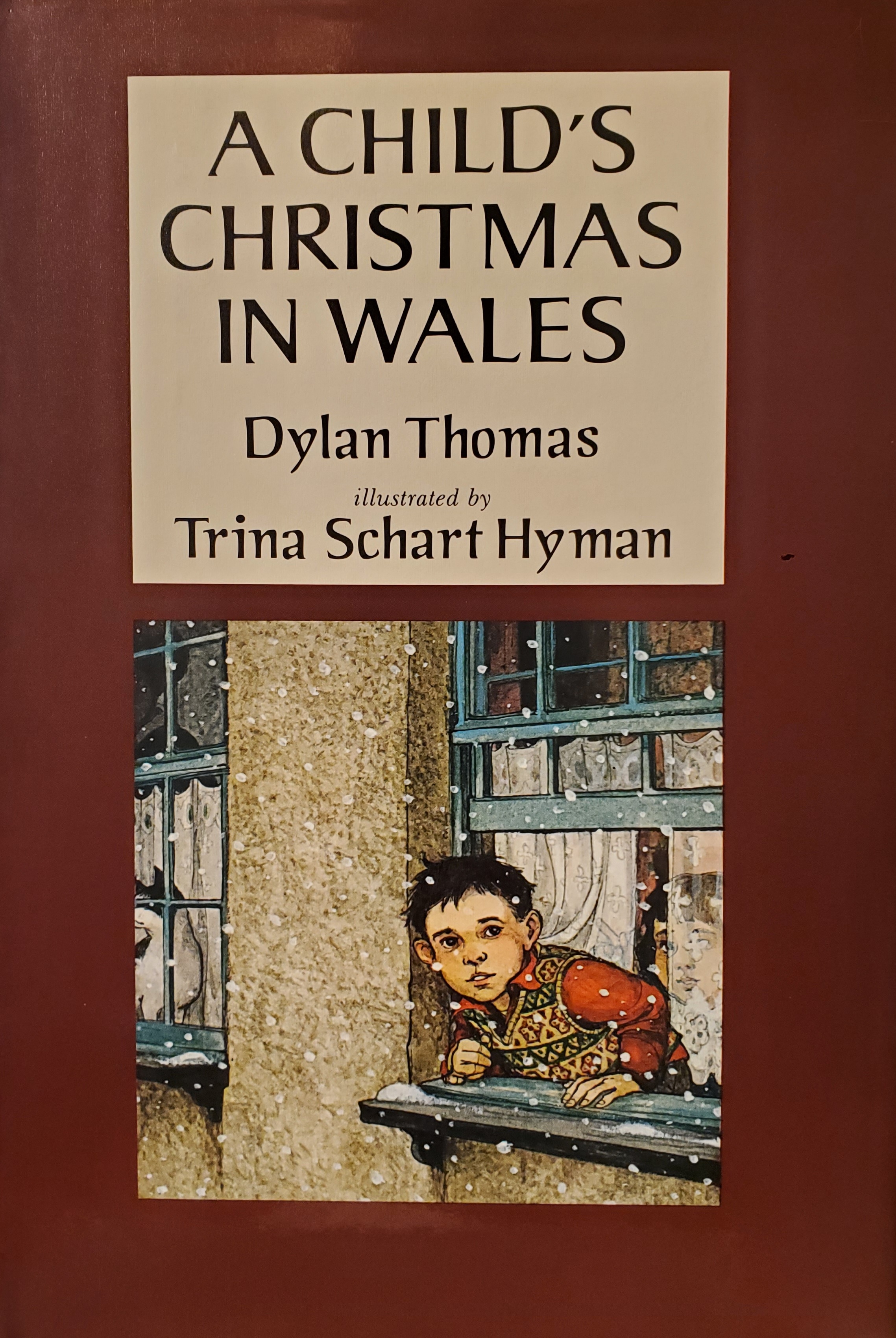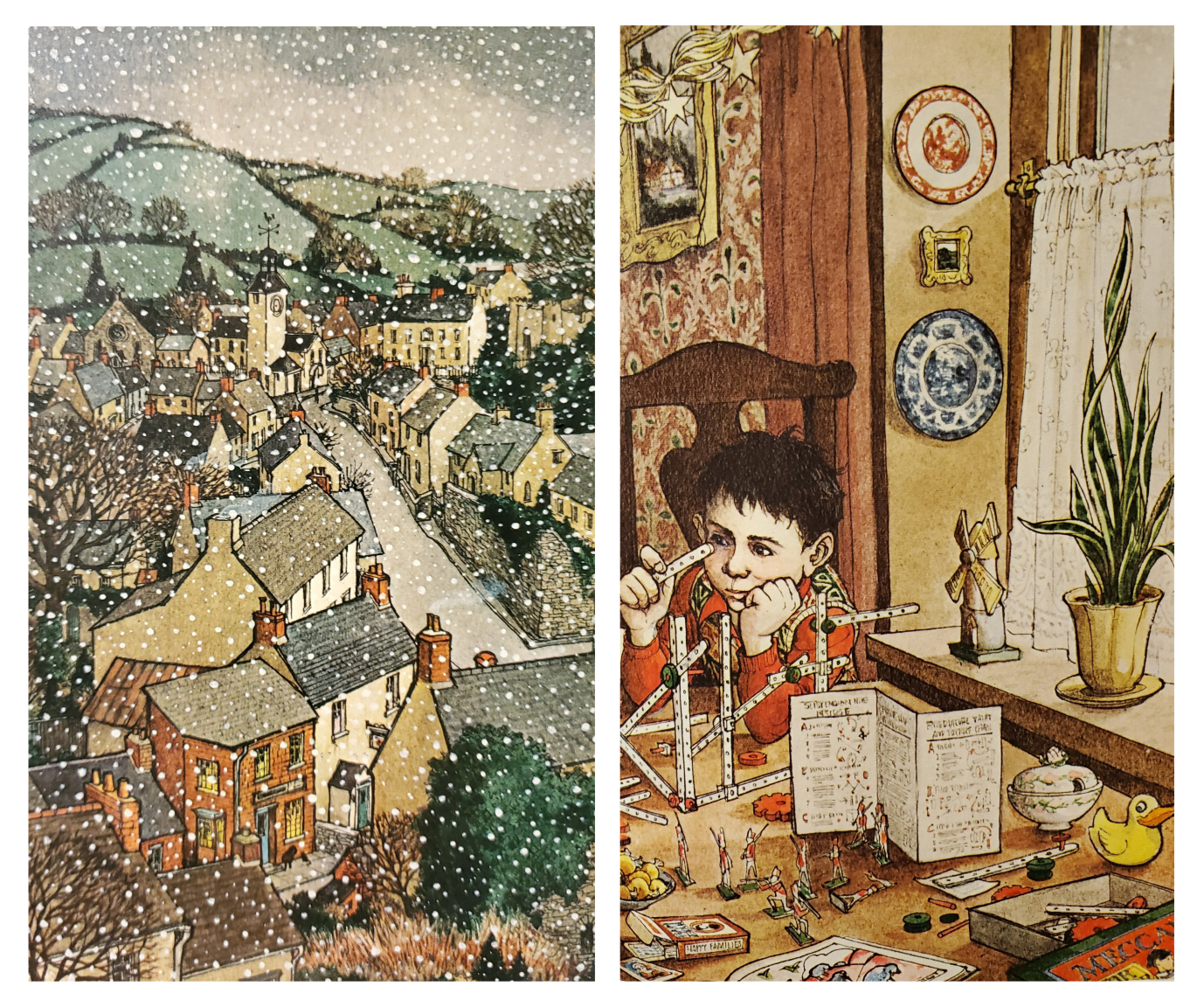 These and other festive books can seriously enhance your holiday season, whether it's this one or the next. Check them out from your local branch or, if Nashville Public Library doesn't have them, the ILL office!