Glad you're back for another round of eye candy! The three items featured today are not available from NPL, but you stand a pretty good chance of borrowing a copy from a different library through the ILL (Interlibrary Loan) department. And you should! It's one of the many great resources the library provides to offer access to material beyond what is physically on our shelves.
Philippe Dupasquier's The Great Escape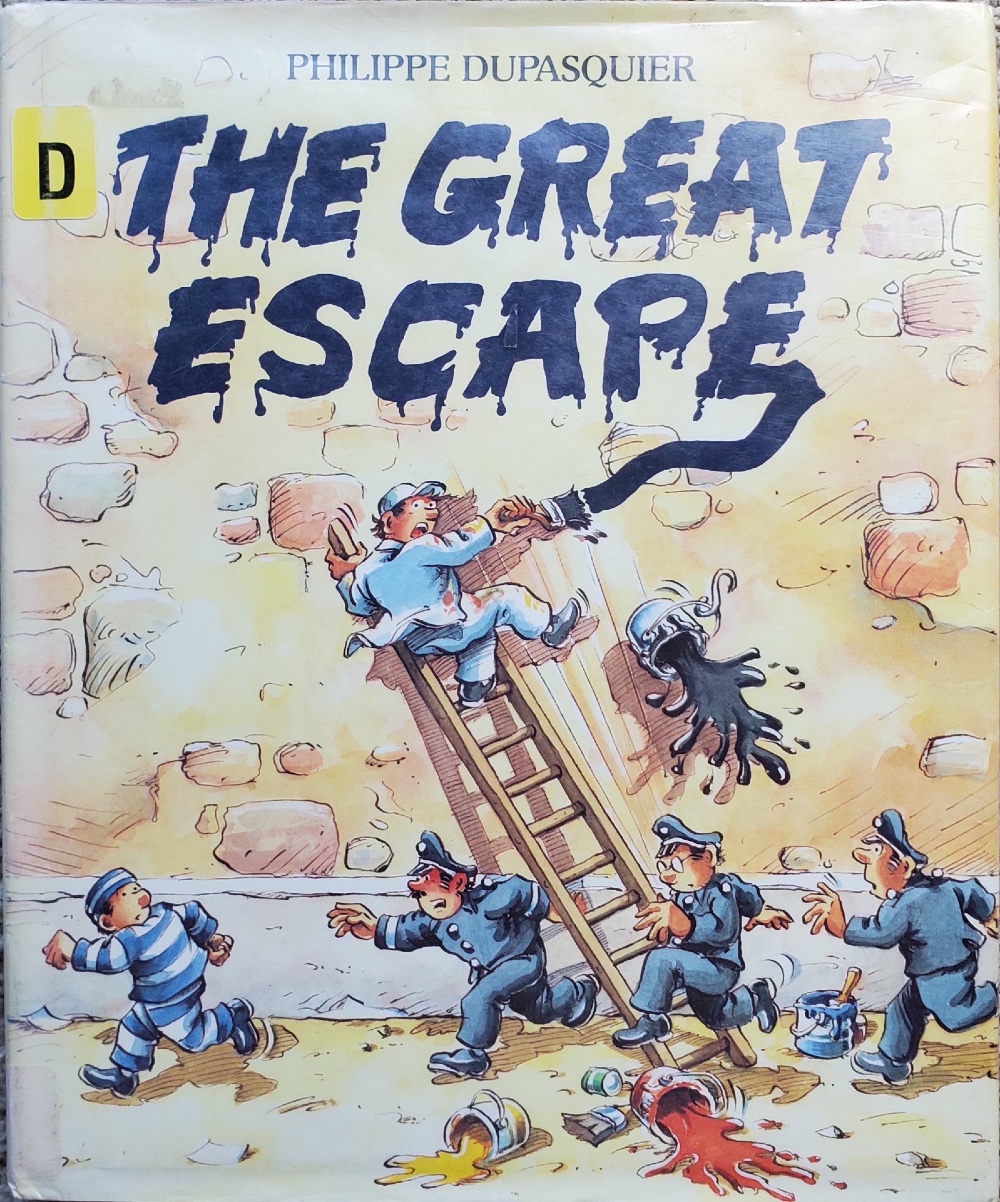 One need only glance at the current asking price for a new copy of Dupasquier's The Great Escape on Amazon ($920!) to know that it's an honest-to-goodness out-of-print title. Published in 1988, the book is a wordless delight that follows an escaped prisoner's trek across town and country, relentlessly pursued by law enforcement. Not only do I enjoy the author's slightly cartoony illustration style, but it's also hard not to like his fast-paced story brilliantly conveyed without the need for text.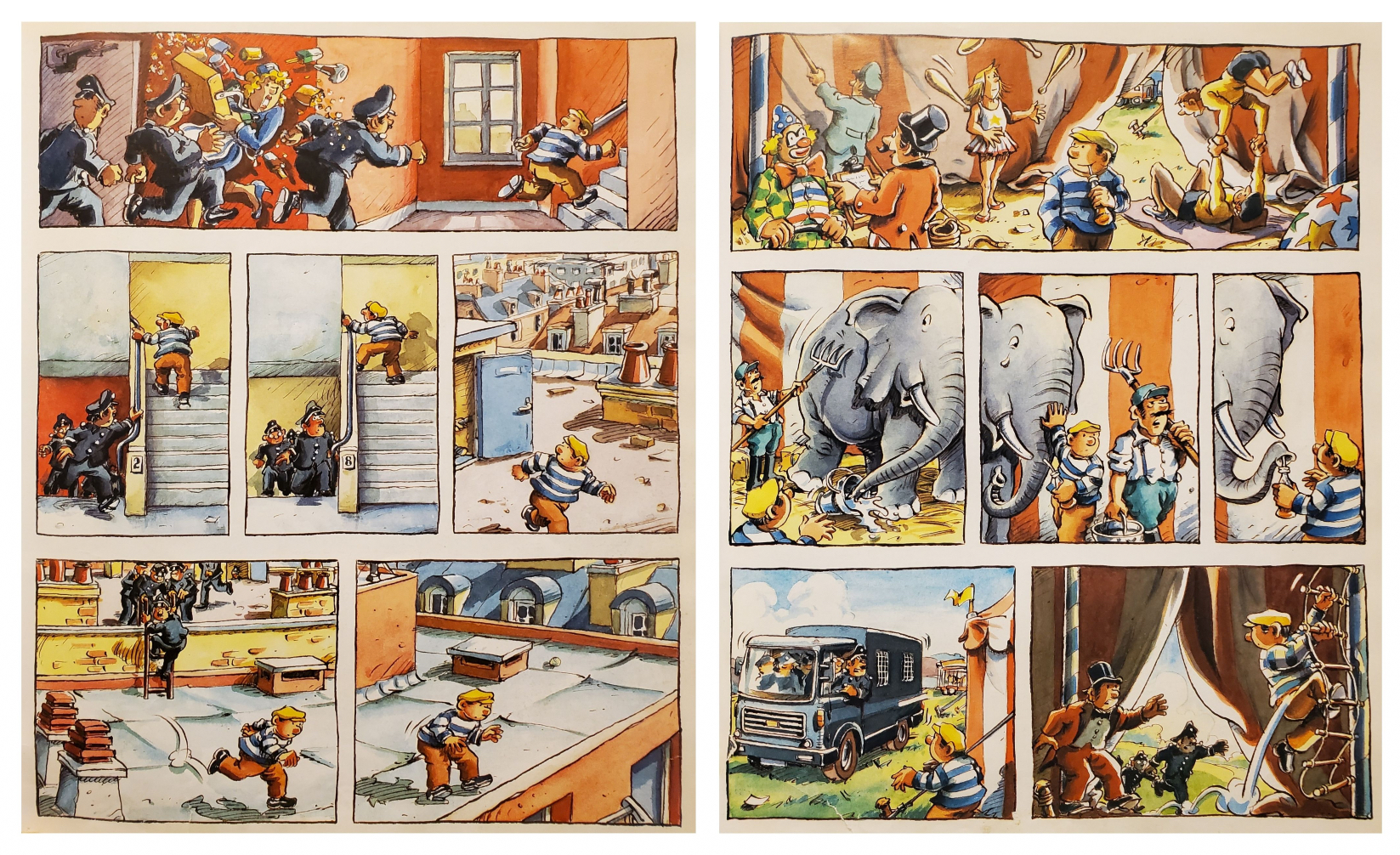 Ul de Rico's The Rainbow Goblins
From 1978, The Rainbow Goblins by Ul de Rico has actually been reissued, and is no longer such a rarity. Still, it deserves attention if for no other reason than its achingly gorgeous paintings. The allegorical tale concerns a band of gluttonous goblins draining the world's rainbows of all color. But a glorious excess of color is what you get among the pages of this beautiful picture book. Another title originally encountered as part of a grade-school teacher's personal classroom collection!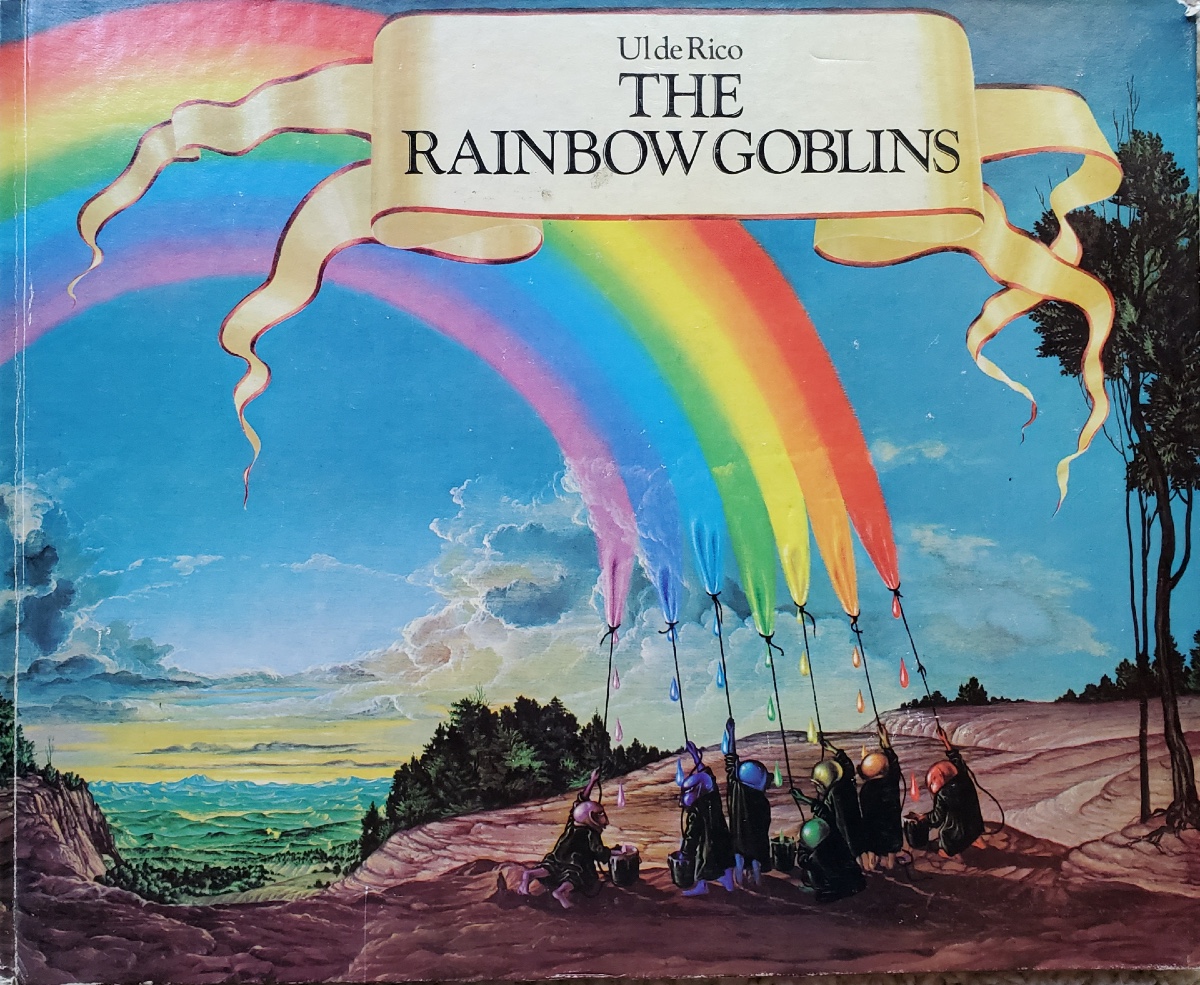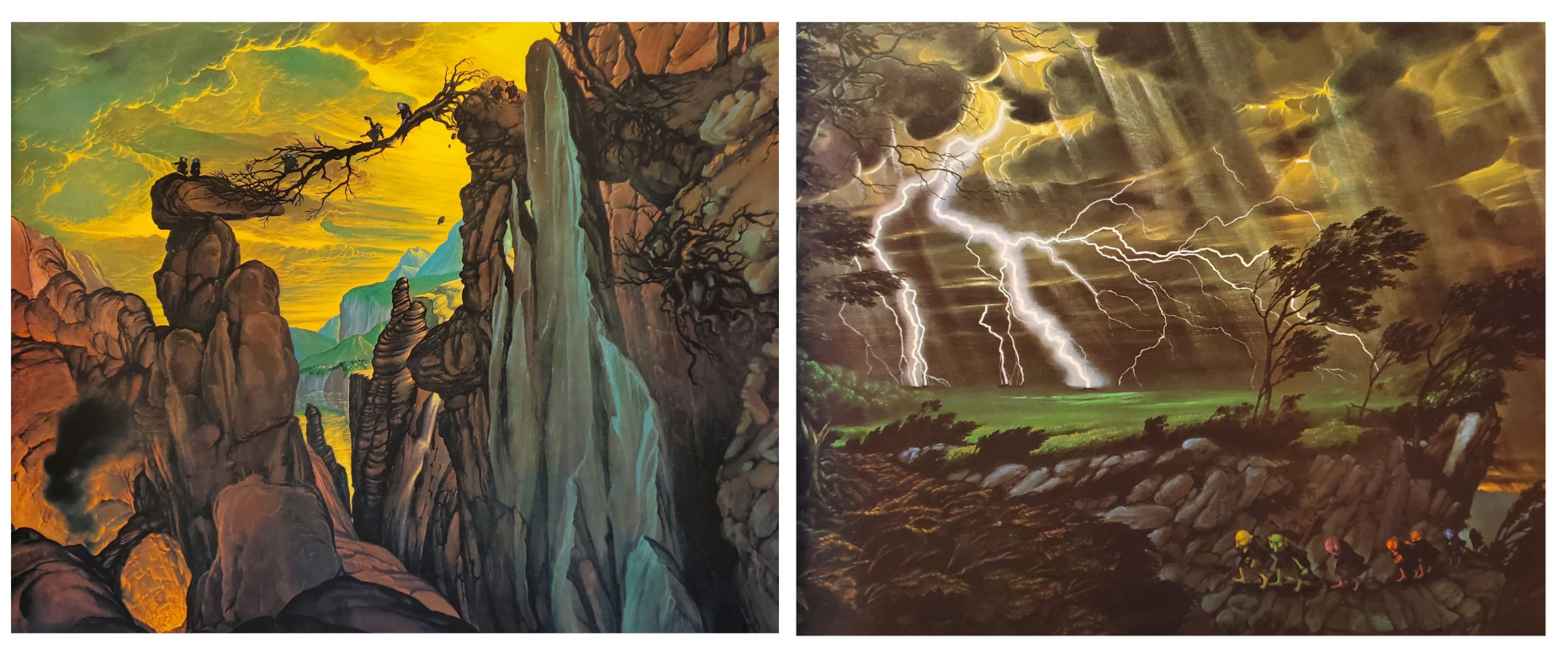 James Flora's Grandpa's Ghost Stories
Just in time for Halloween, and also from 1978, one of my all-time favorites: Grandpa's Ghost Stories by James Flora. Amazingly, this title has also recently been re-released after years of being rare and expensive. Time has made this story no less strange, and Flora's taste for weirdness shines through in every page. There are so many odd details and so much to look at in this creepy and memorable book that should definitely get the wider audience it deserves.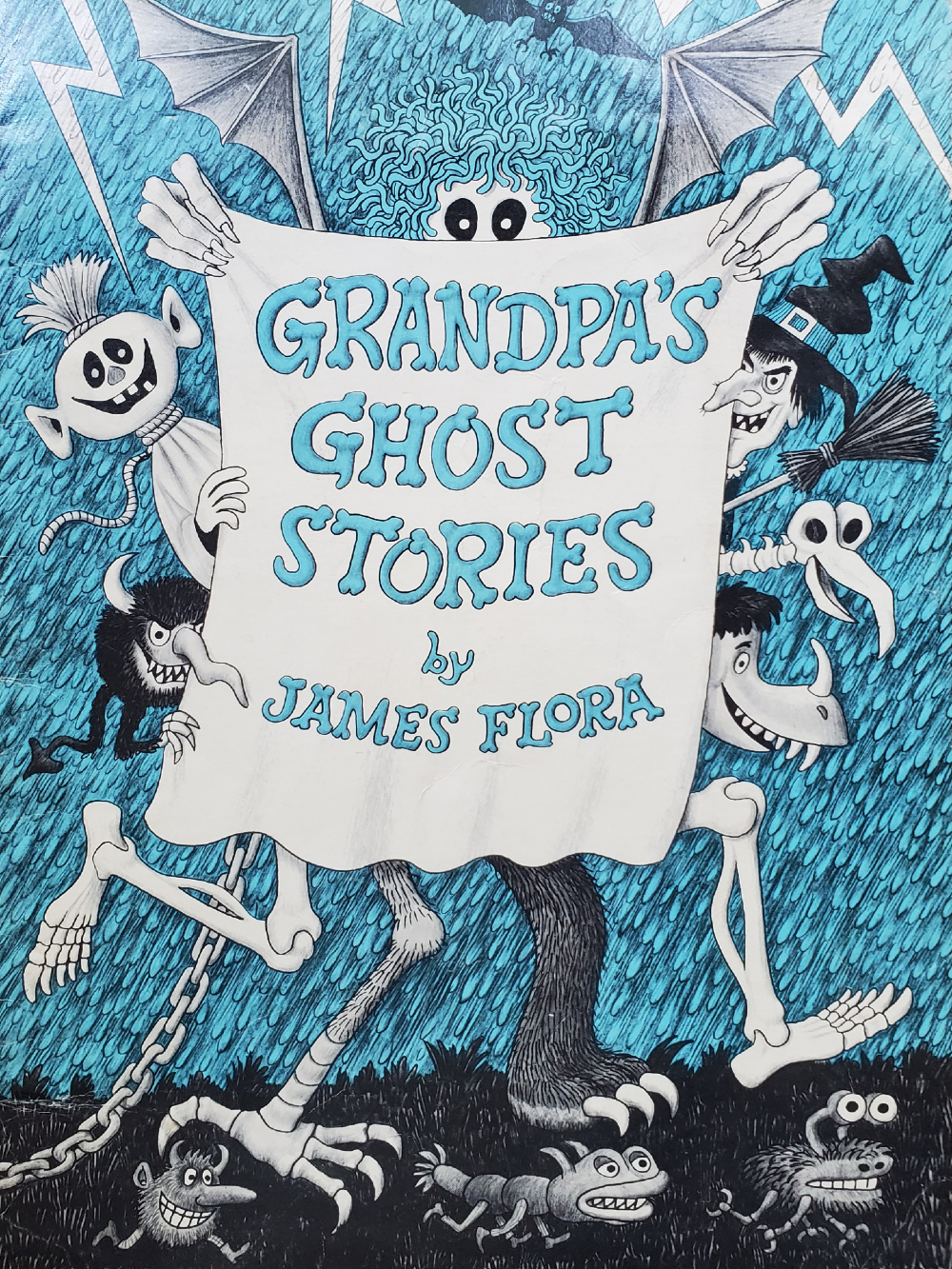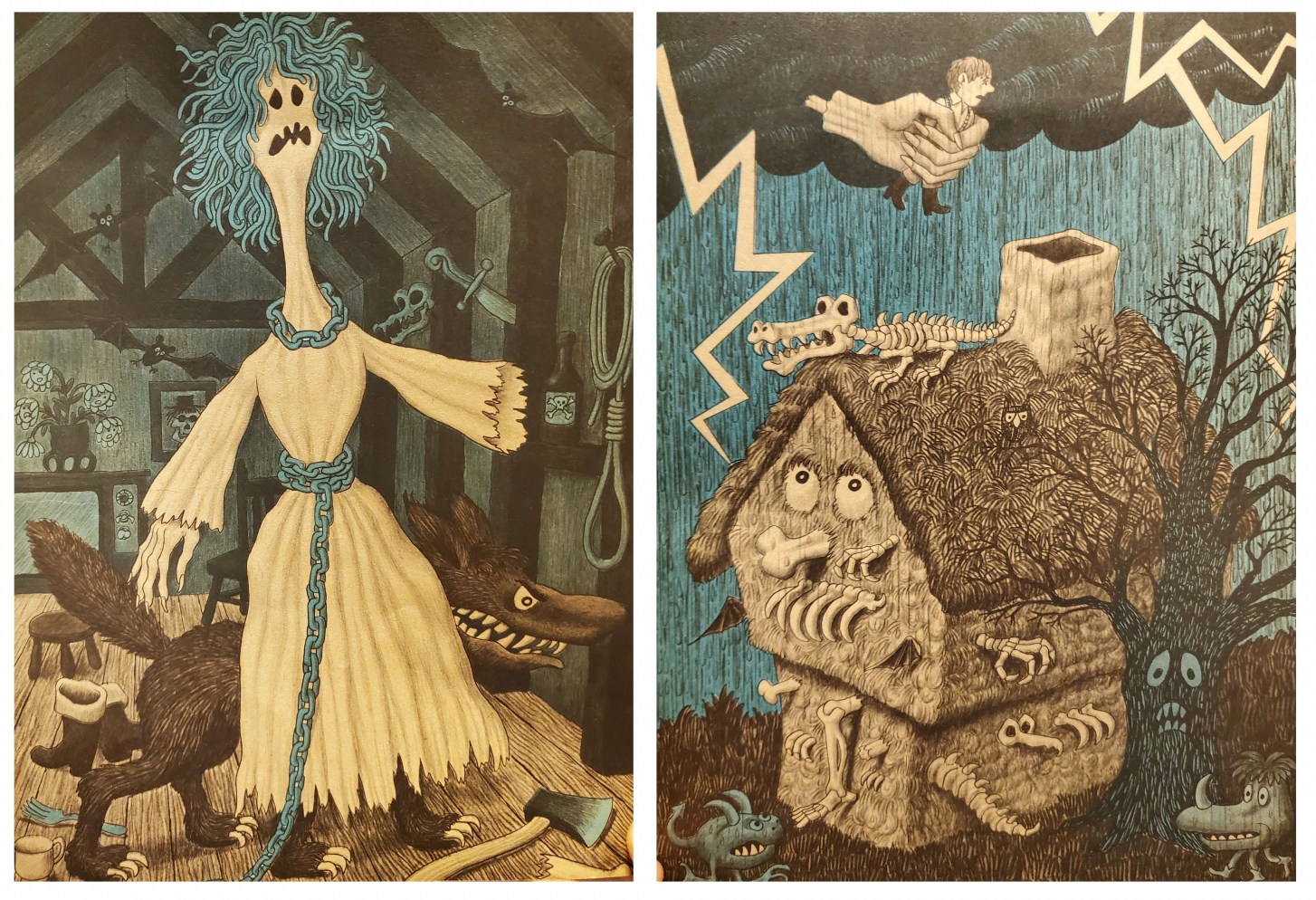 Once again, contact the ILL office with a request for one of these or another coveted title, and enjoy for yourself the unique appeal of vintage picture books!