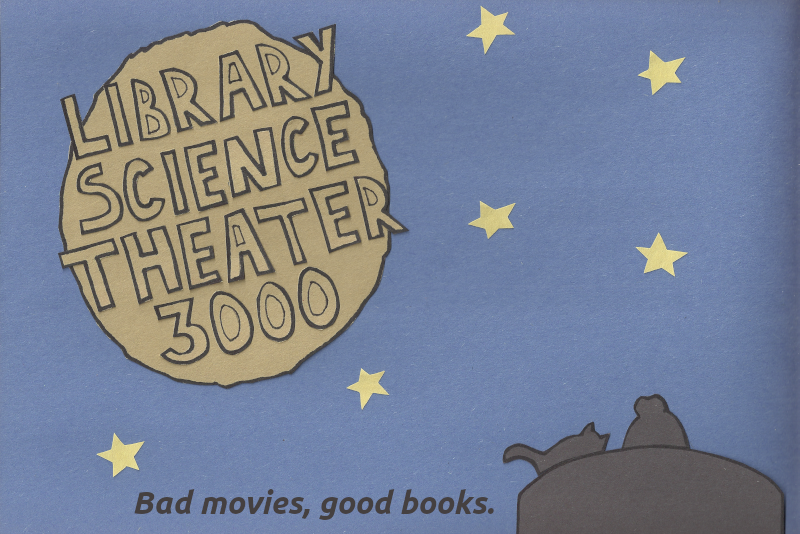 Like making fun of bad movies? We've dug through the recesses of Hoopla to find the worst special effects, the most ridiculous plots, and all the camp. But that's not all. For each pair of movies, we offer an alternative good book for your reading pleasure. Check out our October Halloween picks below.   
Halloween Hauntings Double Feature
House II: The Second Story (1987)
Jesse was orphaned as a baby when his parents were murdered. Now he's moving back to the creepy and mysterious family house that took their lives, and things are a far cry from normal. Will the supernatural happenings scare him off? 
Ghost House (1988)
A young couple hear a startling scene on the radio and decide to trace the signal and investigate. Little do they know what they're stirring up by visiting the location of a 20 year old murder case involving a possessed little girl. Will they escape with their lives? 
Recommended Reading
White is for Witching
Ever since Miranda's mother died, strange things have been happening in the family house turned bed-and-breakfast. Already struggling with a rare eating disorder, she starts to hear voices as the house becomes increasingly possessive, not taking kindly to outsiders. What is up with the house? For fans of gothic horror.  
Follow Along at Home
Participate from the comfort of your own couch!
Section
Genre / Topics
Age Groups