Highlighting the amazing Interlibrary Loan Department is never a wrong move, and one of the many fantastic treasures you can acquire through this service is the unusual or out-of-print picture book. Some truly delightful and occasionally weird children's materials are no longer being released, which is no surprise, but not all of them can always be found within the vast children's collection at NPL. Thankfully, the talented staff running the Interlibrary Loan (ILL) office can frequently track down and obtain these gems from yesteryear.
The few items mentioned here are from my own collection, and were either personal favorites I happened to own as a young'un, or books I often borrowed from the North Central Regional Library in Washington state. If you've read Curious George and Dr. Seuss a hundred billion times (justifiably loved though they may be), have a look at these other vintage titles you may have missed.
Margaret Wise Brown had a Nom de Plume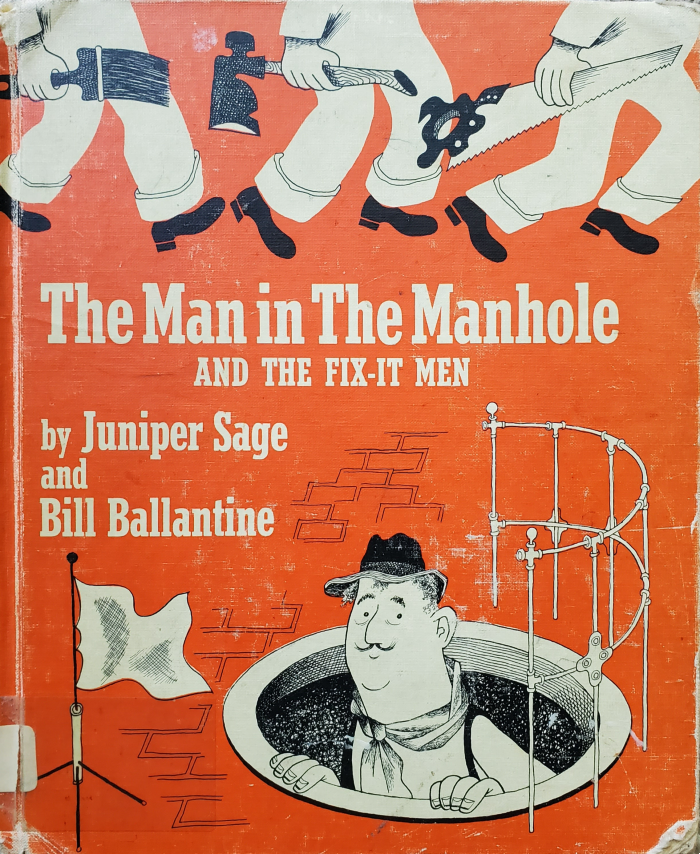 First up, a mid-century classic from way back in 1946! The name Margaret Wise Brown might be familiar when it comes to children's literature, but that author also wrote under the name 'Juniper Sage' when teamed up with Edith Thacher Hurd. Together, along with illustrator Bill Ballantine, they created 'The Man in the Manhole and the Fix-it Men', a lovely picture book about repairmen and the essential work they do. Simple text and endearing illustrations, along with a relative scarcity, make this a coveted item; a new copy doesn't appear to be available anywhere at this time, and a used copy on Amazon will set you back at least $100.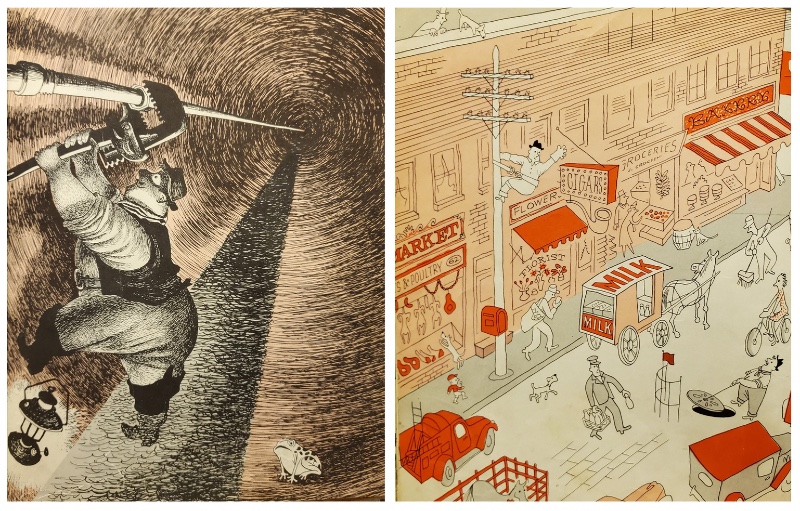 Jack Kent's Dooly and The Snortsnoot
While NPL only owns a small handful of books by Jack Kent, he was a prolific illustrator in the second half of the twentieth century. After creating the comic strip King Aroo in the 1950s, he went on to author and illustrate numerous titles throughout the '70s and early '80s. Kent's Dooly and the Snortsnoot, from 1972, is another out-of-print title. An amusing, fable-esque tale of a young giant who's much, much too small for proper "giant" stature, its themes still resonate and the charming pictures excellently capture Kent's characters.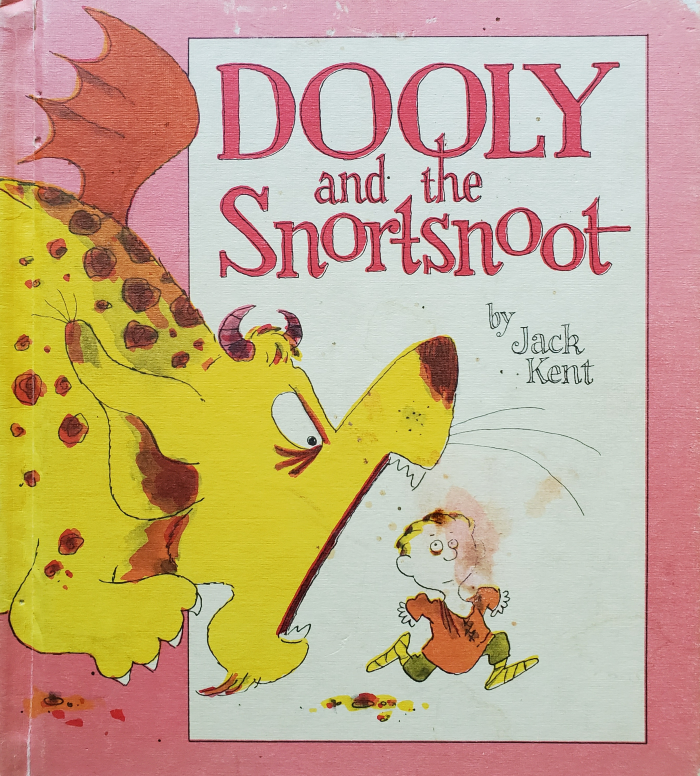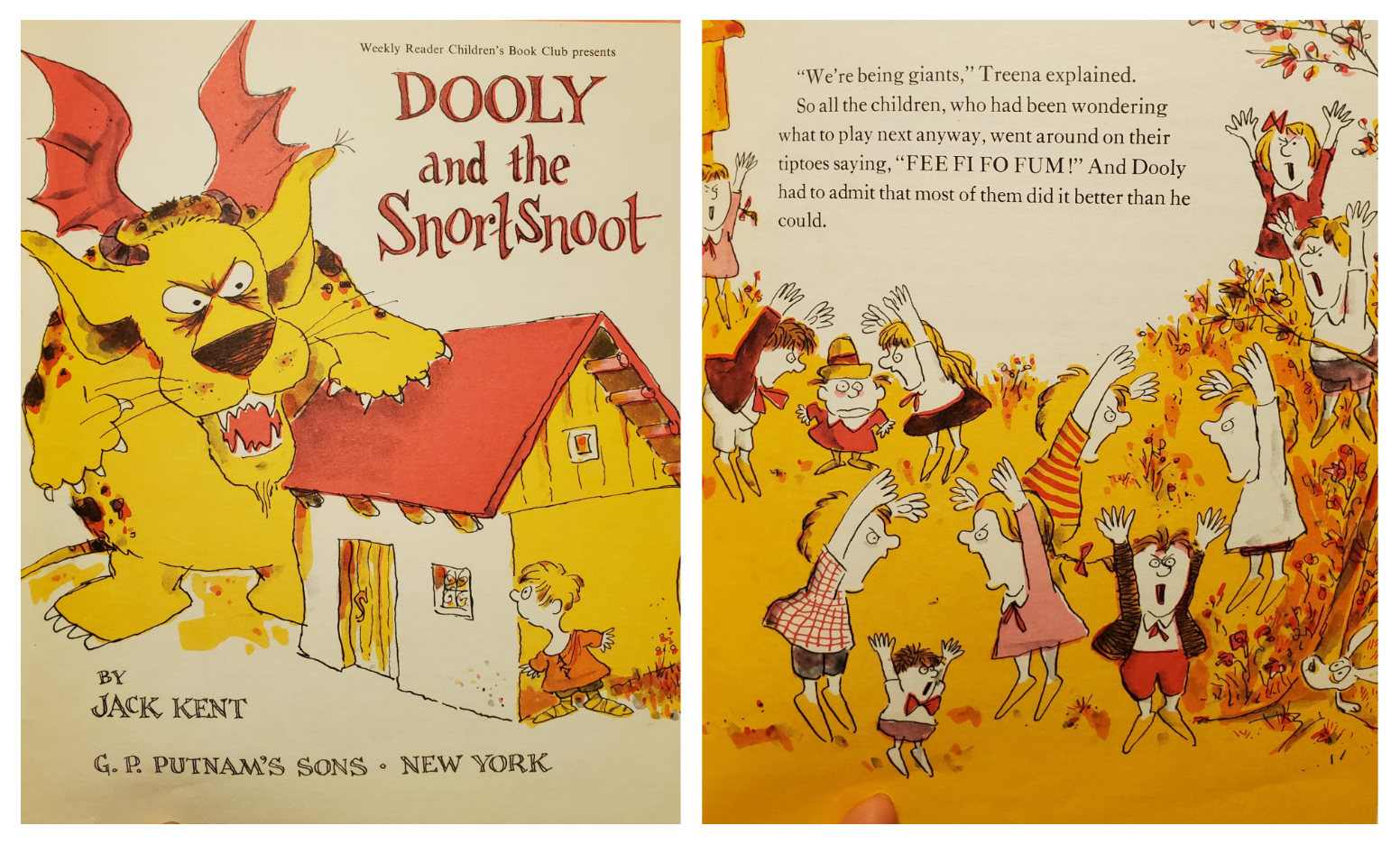 Reinhard Michl's A Day on the River
Skipping ahead to 1985, Reinhard Michl's A Day on the River is also out-of-print, and appears to be the German author's only title translated into English. First enjoyed in my distant memory of a grade-school classroom, this book features gorgeous, painterly illustrations, and is an idyllic account of a summer day's expedition. Based on the author's own experiences, it also includes a short afterword stressing the importance of preservation, as well as a list of wildlife encountered on the adventure. It will likely resonate most with those who perhaps at one time had access to similar natural spaces (anyone else ever float the river as a kid?).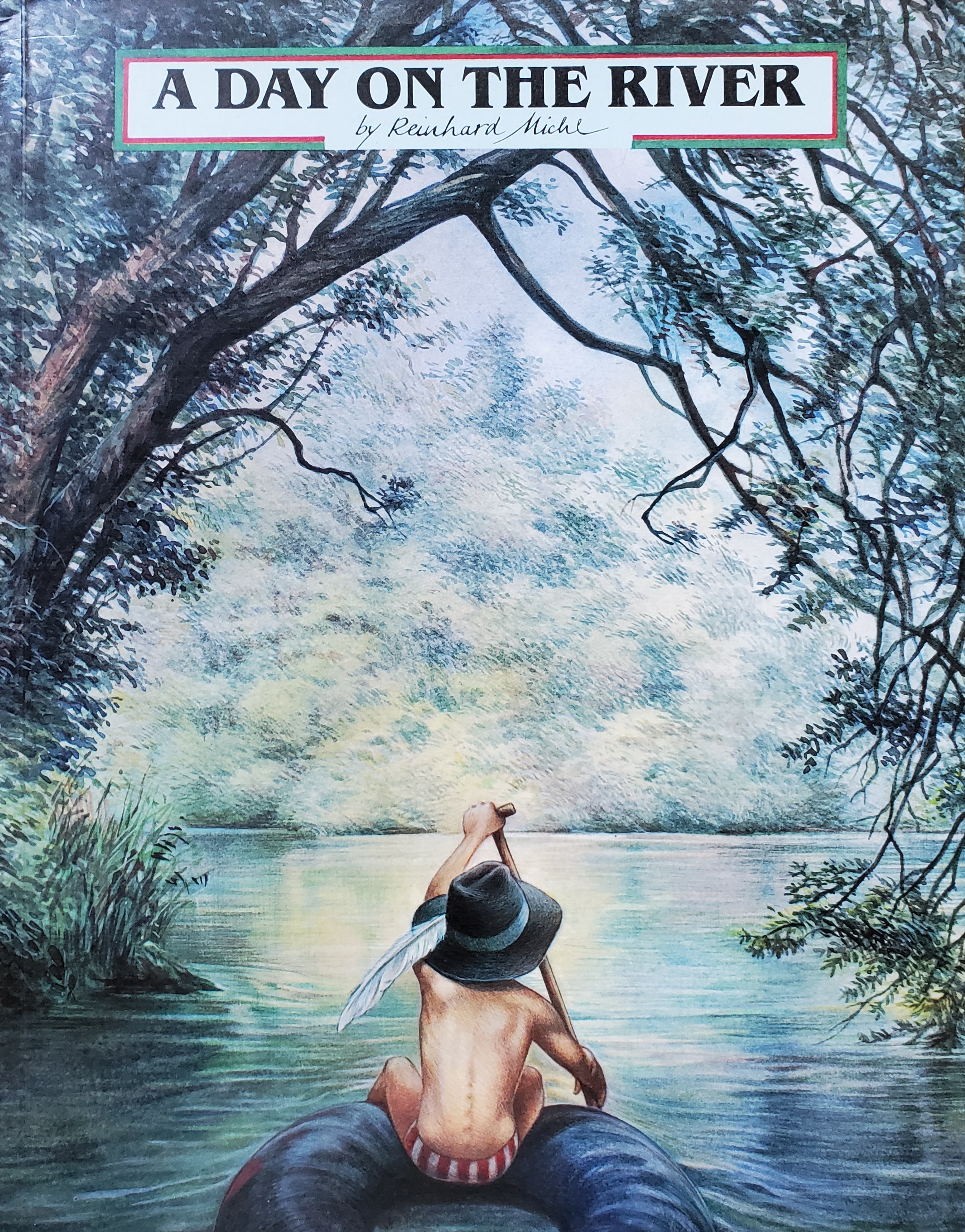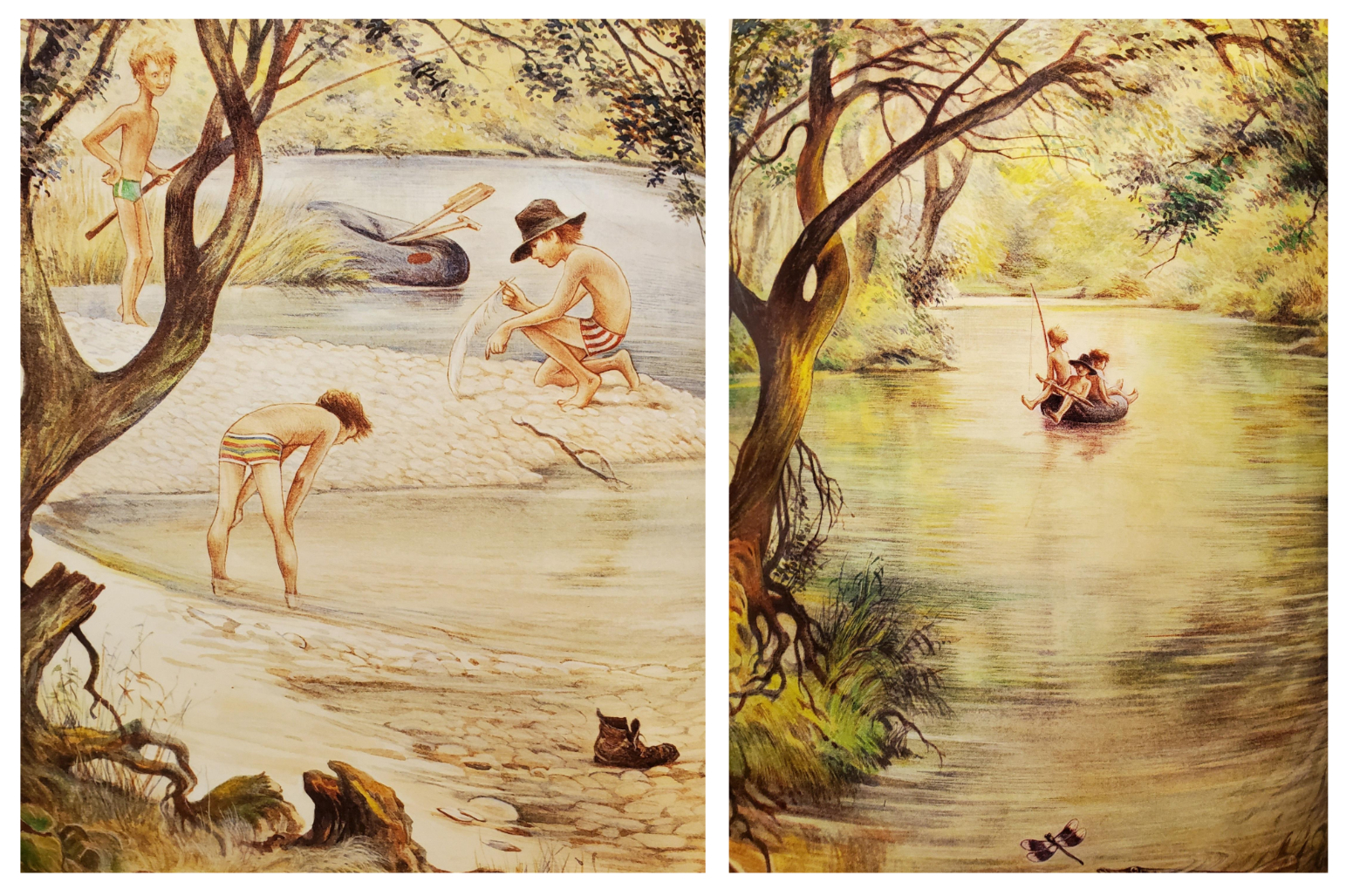 I'll feature some additional titles in a future post, but for now you should use these suggestions as starting points for your own explorations in bygone children's lit. Hit up the ILL office with a request for anything we don't have in our system!