Options are endless when it comes to homeschooling, which is both a blessing and a curse. Allowing yourself a little grace is no small feat, but key when beginning the process and facing the unknown.  Everyone starts out with a slight twitch in their eye, and the feeling of impending doom when they start homeschooling, and, in our current reality, many families are having to scrap their models of learning and restructure everything they know. Take comfort in knowing you are not alone!  This is the time to test things out and have fun learning what works best for yourself and your family.
Don't know where to start?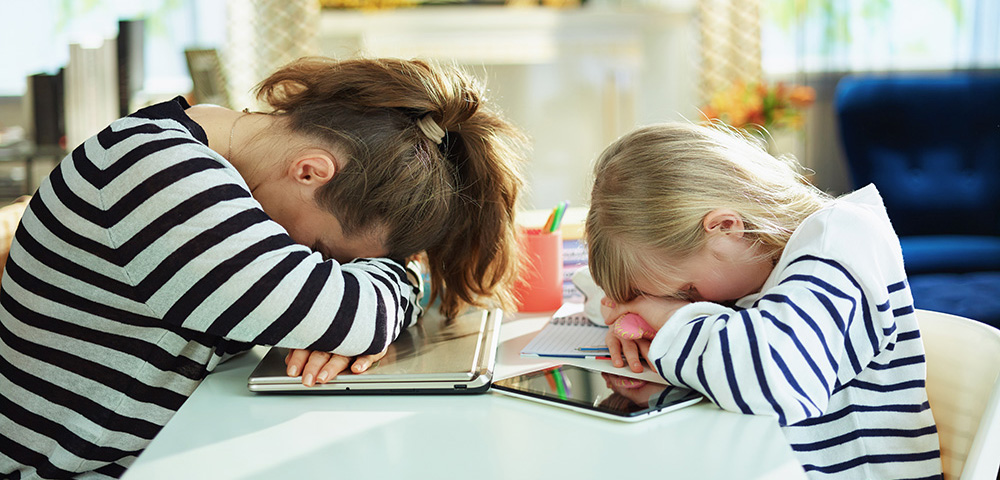 Have no fear, Nashville Public Library has got you covered! We have an abundance of resources for those families just starting out, as well as for families well-versed on the ins and outs of homeschooling. Our diverse collection contains a satisfying medley of electronic and physical materials, so we can accommodate multiple learning styles.  Additionally, we have services to satisfy all kinds of needs.

Hit a wall on a certain topic and itching to find out more? Or, perhaps, your favorite gaming app has stopped working and you need help fixing it? Check out our  Book a Librarian service and schedule a video or phone meeting so we can assist you on a more personal level. 
Get one-on-one help with basic computer and device questions, job searching and résumés, library resources, curriculum planning, homework help, adult and children's literacy. 
One-on-one appointments are available to anyone. Please provide as much detail as possible when describing the help needed. 

Interested in a tailored booklist for a subject you are diving into? Take a look at our Library Concierge services.  Our insatiably curious librarians will select the perfect books set to your specifications.
Homeschool Events at the Library
The library has amazing virtual programs for kids of all ages. From babies to teens, the library is plugged in and ready to go. These are the perfect way to safely have your kiddos learn and socialize with other homeschool families from the area. 
Perfect! Bring them to our Homeschool Forum on Wednesday, September 9th at 2 PM. This meeting is specifically for parents and guardians interested in getting started homeschooling, or who could use extra support in the process. A select panel of homeschool parents and educators will be available to take any questions you may have on the topic.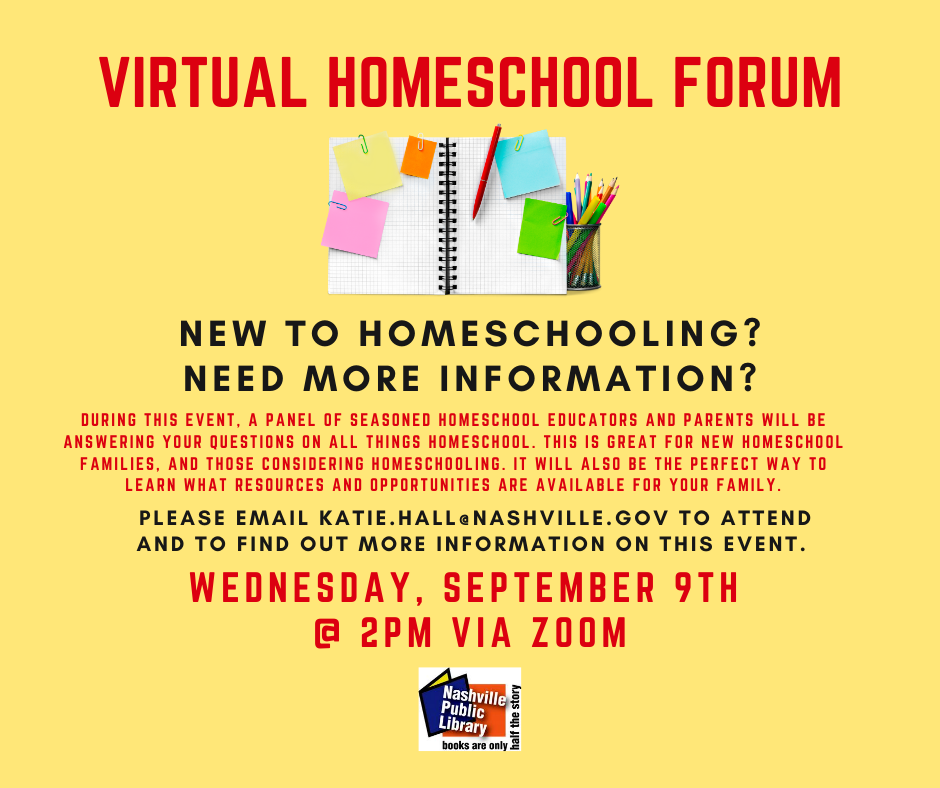 Section
Genre / Topics
Age Groups