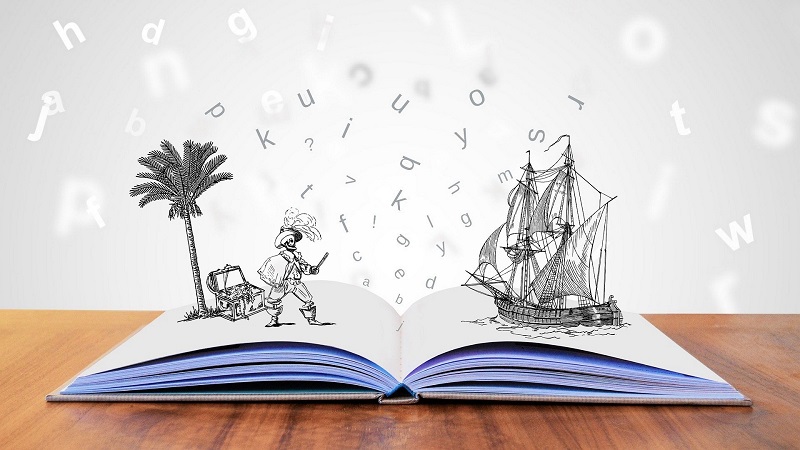 Summer Reading Challenge is still going strong, and our theme this year is Imagine Your Story. One fun way to do that is by reading wordless picture books! 
You may have come across a wordless picture book a time or two as you've browsed our shelves or online catalog. You might have embraced them. You may have wondered, "What's the point?"
Wordless Picture Books Have Value
These books rely solely on their pictures to tell the story, and in turn, it takes a lot of skills to read them. But how? They're just pictures. Yes, and a picture is worth a thousand words. See where I'm going with this?
When you and your child "read" wordless picture books, you are giving your child an opportunity to practice and use different skills.
They will have to interpret what is happening in the images.
They will then have to use their deductions about the pictures to follow the plot of the story visually with no text to give a voice to the characters or the plot.
And, whether or not your child tells the story to themselves, out loud to (and/or with) you, or using the written word, they will be building their language and vocabulary skills.
While all of that is going on, figuring out the story as they see it engages their creativity and promotes imagination.
The benefits of a wordless picture book are limitless, just like your creativity and imagination. We encourage you and your child to create wondrous stories of your own using wordless picture books. What stories can you imagine?  
Check out this list of wordless picture books for inspiration and let your creativity soar! Then, log your Summer Reading Challenge minutes after.
Section
Genre / Topics
Age Groups