It's The Most Wonderful Time of the Year!
As the title says, it's the most wonderful time of the year! The red and green decorations are out in the stores around town, the Boy Scouts are selling evergreen trees, and radio stations are itching to play the newly released holiday albums. My holiday PJs and movies have been pulled from the winter box, I've started making Christmas bows, and my favorite Yoda ornament has been hung up in my apartment. Bring it on, Christmas!
This time of year always makes me nostalgic, as I think it does for many people. I start to think of my childhood and the joy that came with the holiday season. There is something magical to this time of year, especially for children. So we decided to gift you all with the joy of reading. Here are some recommendations for holiday books that can get you and your child in the spirit!
The Polar Express
Written and Illustrated by Chris Van Allsburg
This book is one of my personal all-time favorite Christmas books. In the story, a young boy has been told by his friend that Santa Claus isn't real, but of course the boy knows better and waits up for Santa on Christmas Eve. It isn't the sound of sleigh bells that he hears, though. It is the sound of a train! Not just any train, The Polar Express- the direct line to the North Pole (and Santa)! The Conductor calls, "All aboard" and the boy gets on and has an adventure that will stay with him for the rest of his life.
This is an elegantly done book by Van Allsburg that simply warms the heart. The illustrations are beautiful, the adventure is magical, and the message is simple and elegant.  It truly is a delight for all ages.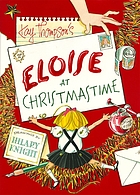 Eloise at Christmastime, Written by Kay Thompson and Illustrated by Hillary Knight    
In this book, everyone's beloved New Yorker, Eloise, tells us all of her adventures at The Plaza during Christmastime. She tries desperately to get everyone in the hotel in the spirit by putting tassels on the thermostats, hanging berries in the halls, and even writing "Merry Christmas" on the walls! While she tends to put people out (especially The Plaza staff) with her antics, she also tends to warm their hearts with her thoughtfulness as she supplies them all with the gifts that she made them to celebrate the holiday season.
Parents beware, this is a lovely book that is full of rhymes, but it is also rather long, so for you parents of younger chidlren, you may want to break up the story over a couple of nights or picture walk a few pages.                           
Not Necessarily Oldies, but Definitely Goodies: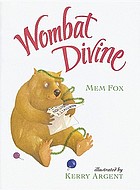 Wombat Divine, Written by Mem Fox and Illustrated by Kerry Argent
Wombat Divine is a story written by Mem Fox about a wombat that wants desperately to be a part of the Christmas Nativity play, but doesn't quite fit any of the roles. He's too heavy to be an angel and too big to be Mary, but in the end they find the role that is just right.

The Mitten, Adapted and Illustrated by Jan Brett
The Mitten is a story that Brett adapted from a Ukrainan tale. In the story, Nicki wants nothing more than a pair of white as snow winter mittens from his grandmother, but she is hesitant to make them for the fear that Nicki will lose them in the snow. She makes them anyways, but with the promise to Nicki that she will be looking out to make sure he does not lose them. Well, of course, Nicki does lose one of them for a while, but some lovely friends find it and make use of it. Eventually, the mitten makes it back to Nicki  safe and sound (and before his grandma can find out it was missing). At least it got to have an adventure first!
More Classics: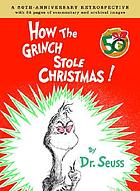 How the Grinch Stole Christmas, Written and Illustrated by Dr. Seuss
More "Definitely Goodies":
Christmas Cricket by Eve Bunting
 The Christmas Cat by Maryann Macdonald
Got anything to say? Go ahead and leave a comment!
Bringing Books to Life
Bringing Books to Life helps educators and parents find fun and innovative ways to inspire children to read.
Books & Literacy Tips Topics