Outside the Box Princesses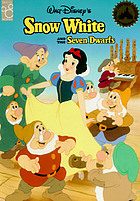 Last year for the library's Halloween celebration, I dressed as Snow White. I must admit, I was initially delighted to try on the persona of a Disney princess by speaking with a sweet voice, and walking as if I glided across the floor. But within 30 minutes, I began to feel the pressure that comes along with that role. Children looked to me to be consistently sweet, charming, and well—utterly perfect. Thankfully, I was able to maintain that façade for the duration of the three-hour event.
However, it left me wondering whether little girls who love princesses are exposed realistic expressions of what it means to be a princess. How can we help them think outside the stereotype portrayed in Disney movies? And more importantly, how might we teach a lesson about individuality and self-respect?
NOTE:  I am not suggesting that parents should avoid reading princess books. I loved princess stories as a child. I believe that you should read books about subjects that most interest your child.  But, if she's into princesses, I hope you can include a variety of perspectives about princesses. (I would also suggest this read for parents who are unsure of what to do with their girlie girl: Cinderella Ate my Daughter, by Peggy Orenstein.)
So here's my list of suggested reads for princesses who think 'outside the box.'
Not All Princesses Dress in Pink, by Jane Yolen and Heidi Y. Stemple
Princesses do all kinds of nontraditional things in this sweet and simple rhyming book. "Some princesses break their nails planting flowers in pails…" while other princesses wear "blue team jerseys that don't quite fit, accessorized with a baseball mitt." In this book, your little princess might find out that she's not so different from the princesses in the book, who all complete their various tasks while wearing a sparkly crown.
Princess Smarty Pants, by Babette Cole

Princess Smarty Pants is unusual because she does not want to get married. I really like this twist on the traditional 'prince-doesn't-want-to-marry' plot line. To her chagrin, the princess is pursued by a variety of suitors. She compromises with her parents and agrees to marry the prince who is able to accomplish the set of tasks she sets forth for him. Just when it looks like Princess Smarty Pants might have to marry the very talented and persistent Prince Swashbuckle, the story takes a surprising turn. I won't ruin the ending, but I will say that Princess Smarty Pants achieves her wish to remain single!
Do Princesses Wear Hiking Boots? By Carmela LaVigna Coyle
A main character in this story wonders aloud about lots of princess behavior. The story follows a question-response style, with the little girl inquiring from her mom. She wonders such things as whether princesses snort, climb trees, or have to do chores. The mother's responses create couplet rhymes and lay the groundwork for the moral of the story: "A princess is a place in your heart."
Other reads….
Got anything to say? Go ahead and leave a comment!
Bringing Books to Life
Bringing Books to Life helps educators and parents find fun and innovative ways to inspire children to read.
Books & Literacy Tips Topics