Baby Favorites
I wanted to share this list of 13 Things Babies Learn When We Read with Them  by Julia Luckenbill, the Coordinator of the Infant-Toddler Program at the Center for Child and Family Studies at University of California at Davis. I contacted her, and she generously sent us this review of her own child's current favorite Board books. Board books are not always listed in the library catalog, so search for these in the children's section at your local branch or visit Parnassus Books (if they don't have a copy, they will help you order one).
Julia says "After eight years of teaching infant-toddlers, I thought I had read all the must-have books. Then my daughter was born. A bookworm in her own right, our ten month old decided several library books simply could not be returned and we had to purchase our own copies. Here are her favorites in no particular order:"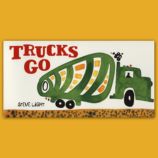 Trucks Go  by Steve Light
Trucks Go is a board book with easy to turn long pages, clear illustrations on white, and a wonderful repeating text. The adult is invited to approximate the noises that the trucks make. My wife discovered that the size of the letter hints about how loud it might be read – what fun! This author has also written Trains Go and Diggers Go.
The Baby Goes Beep by Rebecca O'Connell
This board book explores the day of a baby who enjoys banging, eating, splashing and kissing. The images are clear on a white background and show a loving family who enjoy their mischievous baby. They direct the baby to acceptable ways to get needs met. Our baby loves the repeating text and exciting noises. She also likes up to make up additional verses about her.
The Little Gardner by Jan Gerardi
Our little gardener loves the flaps in this book, especially when flowers bloom. The rhymes in this little book are addictive and clever.
Baby! Baby! by Vicky Ceelen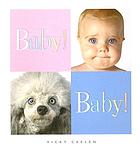 This wordless board book is simple with clear photographic images on a white background. Our baby loves staring at the faces of the babies and animals, using gesture to label the animals, and pointing out the babies.
Got anything to say? Go ahead and leave a comment!
Bringing Books to Life
Bringing Books to Life helps educators and parents find fun and innovative ways to inspire children to read.
Books & Literacy Tips Topics