It's a Mystery!
Everyone loves a mystery, whether it's a hide-and-seek game or a hard-boiled detective story. Here are some picture books that are sure to appeal to mystery fans of all ages.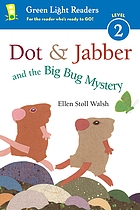 Dot & Jabber and the Big Bug Mystery by Ellen Stoll Walsh
Dot & Jabber are curious mice who explore the great outdoors and solve everyday mysteries such as, "Where did all the bugs go?" Insects are hidden in plain sight across the textured paper collages, and it takes a sharp observer to find them. This book will keep your child enthusiastically turning the pages to find bugs and toads.  The author gives us helpful information about insects and camouflage at the end. Look for all the Dot & Jabber mysteries for preschoolers.
Tough Cookie  by David Wisniewski
Picture book noir done in grand style with Wisniewski's trademark cut-paper illustrations. This classic crime drama is set in a complex, cookie-jar world that puts crumbs at the bottom where "life is still sweet, just a little bit stale." Tough Cookie, assisted by his old flame Pecan Sandy, takes on Fingers (armed and dangerous) with a little help from his friends. Older children who are a bit familiar with detective dramas will enjoy this book.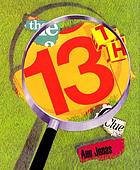 The 13th Clue by Ann Jonas
The search for letters and words is on! Ann Jonas invites us on a visual chase through the landscape where words and phrases are coded or hidden. You'll be turning the book every which way to discover clues, and although this book is one that needs an adult to read the first time around, interest in the puzzles and clues will pull children back to observe these pictures on their own.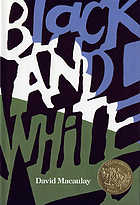 Black and White by David Macaulay
Black and White, the Caldecott Award winner in 1990, is a marvel of visual storytelling. Four stories are presented in unique styles on each page. Actions from one story may seep into another, and we come to realize that these stories are somehow connected, and may even follow one another. The mystery is in teasing out how the stories overlap, and trying to decipher what is happening…and when? This book can truly be studied for years, and a reader will discover something different each time they take a look.  A challenging read for older preschoolers.
Got anything to say? Go ahead and leave a comment!
Bringing Books to Life
Bringing Books to Life helps educators and parents find fun and innovative ways to inspire children to read.
Books & Literacy Tips Topics