Reading with Pictures: Rebus books!
A rebus book offers a way for an infant, or toddler, to partner with you in reading  a book aloud long before they can decipher the funny squiggles on the page.  For this kind of simple rebus, a picture of a familiar noun is put in place of a word.  Here's an example from I Love You by Jean Marzollo, illustrated by Suse MacDonald.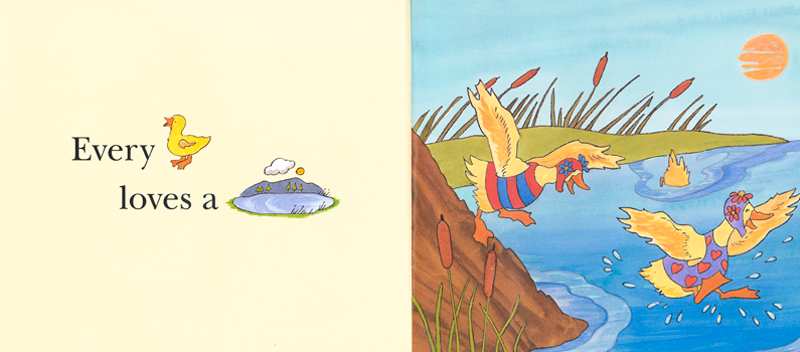 As children follow your finger along with the text, they can "read" the pictures in partnership with a parent (or teacher) who reads the print.  This is a very grown-up thing for a small child to do, and gives them great pride in being a reader.
Rebus books help a toddler know that print carries concepts; and how print moves across the page, as they follow your finger to the next picture.  These can be shared as soon as your child is able to say the names of the pictographs in the book, usually between ages 2 and 3.  There are more sophistocated rebus books for preschoolers as well.
Here are a few excellent books to share with toddlers and preschoolers:

This is a retelling of an American folk song "The Green Grass Grew All Around," by William Jerome and Harry Von Tilzer, placed by the artist on a color-washed African Savanna.  The rebus pictures enter in slowly so your child can get used to the picture substitution gradually.  There is a key in the back, but most of the names should be familiar to a child who has carefully talked about the pictures with Mom or Dad.  Isadora works wonders with painted paper collages, and the book is lovely. You can learn the tune of the song, a common one in children's music, and sing the book together.
Singing and rhymes are whimsically presented in Mother Goose Picture Puzzles by Will Hillenbrand, an American artist whose work I adore.  In this lively retelling, it's natural for children to chime in with rhymes they have often heard.  Hillenbrand spreads his picture keys throughout the illustrations, so you get to point out labels and pictographs, a double print awareness whammy.  And the high quality artwork makes it one of the finest Mother Goose collections that I've found recently.

Judy Sierra and Linda Davick have a bouncy rhyming book entitled We [Love] Our School! A Read-Together Rebus Story.  Sierra is a rhyming book "rock star," offering a solid and steady beat.  The rebus rhymes are simple and fun and this book is accessible and fun for younger children who need clear pictures to help them learn the process.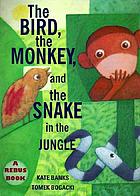 Kate Banks, together with illustrator Tomek Bogacki, has written two exquisite books for older preschoolers: The Bird, the Monkey, and the Snake in the Jungle and The Turtle and the Hippopotamus.  The pictures and text in these books are truly conceived to work together, and the stories are compelling searches by animals for home and safety.  Bogacki and Banks highlight the natural world with symbols for ferns, reeds, pine needles, water lilies and moss.  These books are poetic, far beyond the simple stories usually found in rebus books.
Got anything to say? Go ahead and leave a comment!
Bringing Books to Life
Bringing Books to Life helps educators and parents find fun and innovative ways to inspire children to read.
Books & Literacy Tips Topics