"Let's Talk Books" at Parnassus
In May, we attended the Let's Talk Books series at Parnassus Books hosted by former Nashville Public Library director Donna Nicely. It was a joy to hear Georgeanne Chapman share her love of children's literature; we were thoroughly captivated – in room full of adults – by an expressive reader and a delightful children's book!
Georgeanne reads each week to children at the Martha O'Bryan Center in east Nashville, and has done so for the last 50 years, passing her love of literature on to children who sometimes lack reading role-models at home. She shared a few of her own beloved books, some titles she had chosen for specific children at Martha O'Bryan, and others frequently requested by her grandchildren.  Here are a few of her suggestions you can find at the library…

Bess and Bella  by Irene Haas
A lonely little girl named Bess wishes for a friend and a Mary Poppins-like bird falls from the sky with a suitcase full of whatever Bess needs. The text of this fanciful tale reads just as a child might imagine it…with lots of small, offbeat adventures followed by the comfort of hot muffins and tea. Even though the story is set in winter, Haas' watercolor illustrations are full of warmth and love.

Lucky Ducklings  by Eva Moore, pictures by Nancy Carpenter
Georganne told us about growing up with the beloved book Make Way for Ducklings by Robert McCloskey, and this is an updated and colorful version of a similar story.  Mama Duck leads her brood of ducklings through the dangerous city streets, and high drama is the result when her babies waddle over a storm grate.  It takes a village to save the ducklings but, make no mistake, Mama Duck is still in charge.

Two Little Trains / by Margaret Wise Brown ; pictures by Leo and Diane Dillon
A simple, sparse poem that draws us in like a dream…as only Margaret Wise Brown can.  This older book is newly released with enchanting illustrations by Leo and Diane Dillon that compare the journey of a real streamline train, roaring off to the west, with that of a little toy train, as it chugs through the house and up to bed.  A peaceful and sweet bedtime read.

Who Made This Cake? / text and English translation by Chihiro Nakagawa ; illustrations by Junji Koyose
Culinary and construction worlds collide in this book with simple Japanese-inspired illustrations. Your little one will giggle at the use of bulldozers, cranes, dump trucks, and loaders to make a mouth-watering birthday cake! Ask her to chime in for all the sounds, such as cracking an egg or frosting the cake.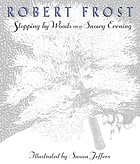 Stopping by Woods on a Snowy Evening / Robert Frost ; illustrated by Susan Jeffers
Susan Jeffers works magic with pen and paper - any picture book by her is a visual treat.  Combine her magnificent visuals with a classic Robert Frost poem, and you have a true literary treasure.  Georgeanne says she gives this lovely book as a gift at all baby showers, for she thinks every child deserves a beautiful book!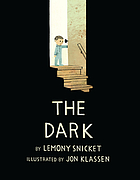 The Dark / by Lemony Snicket ; illustrated by Jon Klassen
This story addresses the universal childhood fear of the dark in a uniquely inventive and imaginative way. The combined forces of Lemony Snicket's skill for mystery and Jon Klassen's aptitude for light-dark contrasts create a memorable story that will resonate with both parents and children. Laszlo overcomes his fear of the dark with a little help from the dark itself.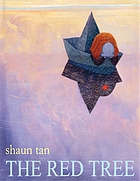 The Red Tree  by Shaun Tan
This amazing book explores despair and hope, and grips you from the moment you open the end pages and see a red leaf skittering across a grey, lifeless page. A small red-haired girl, a sort of everychild, moves through confusing and desolate landscapes that are metaphors for dark moments we all experience in life. Tan creates a potent mix of organic forms and machine imagery, which visually captures the feelings of powerlessness felt by children who live in a time, or place, where they have no control and are trying desperately to cope…or perhaps shut down. The red leaf, which lives somewhere on each page, holds a seed of hope that blooms into a red tree at the end. All is never lost.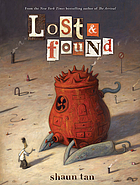 Georgeanne shared the story of one of her experiences at Martha O'Bryan Center of reading to a child who lacked any spark of life and who never spoke.  No book she ever shared seemed to reach the boy. When she saw The Red Tree on a bookstore sale table, intuitively, she thought of him and purchased the book. She knew it was a risky book that delved into the pain of being human, and she gently told the boy, "Touch me on the arm if you don't like this book and I'll stop reading it."
To her surprise, the boy touched her arm on the third page and with a look of wonder on his face said, "I think this is a book about me" and he asked her to please keep reading.  It was the first time he had ever spoken to her. It was a moment that Georgeanne never forgot.
The Red Tree is only available now as part of a trio of stories by Shaun Tan entitled Lost and Found. However, there are several copies of the original solo version of The Red Tree in the library. It is a book not to read quickly, but to pour over repeatedly to find the life lessons carried within the amazing artwork.  As Georgeanne Chapman can tell you…this book touches the heart.
Got anything to say? Go ahead and leave a comment!
Bringing Books to Life
Bringing Books to Life helps educators and parents find fun and innovative ways to inspire children to read.
Books & Literacy Tips Topics