The World of Monica Brown
In an earlier post, I wrote about one of my favorite books by children's author Monica Brown.  Today, let's explore more of her award winning books, as well as her cultural background and how it influences her work.
Monica Brown teaches in the English department at Northern Arizona University. Her books draw from her Peruvian American heritage and her "desire to share Latino stories with children." Like many writers of color, Brown loved books as a child, but didn't see anyone like her in the books she read. Her books show Latino children like her daughters that the stories of people like them are important, and expose other children to cultures not their own. Brown lives with her family in Flagstaff, Arizona.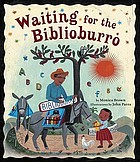 Waiting for the Biblioburro is based on the real life story of Luis Soriano Bohórquez, a teacher and librarian near La Gloria, Colombia. Assisted by his two donkeys, Alfa and Beto (put the two names together and you get alfabeto, the Spanish word for alphabet), Luis travels to remote villages to bring books to children and their families. In Brown´s book, a young girl named Ana wakes up early each day to help her family on the farm. The best part of her day, however, is when she can read her book, the only one she owns. Ana longs for more books to read, and one day her dream comes true. The biblioburro has come to her village! To stay updated on the efforts of the biblioburro, check out their Facebook page.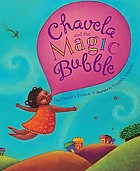 Do you have a child who loves to chew bubble gum (in moderation, of course)?  They might enjoy Chavela and the Magic Bubble. Chavela loves to chew gum in all colors, shapes, and flavors, and she is an expert at blowing bubbles. On one of her weekly Saturday shopping trips with her Abuelita, Chavela finds some gum she has never seen before, made from the sapodilla tree. The bubbles that Chavela blows from this gum are magic, however, and take her on an unexpected journey.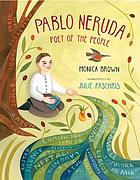 Notable among Brown´s books are several picture book biographies of famous Latin American figures. In Pablo Neruda: Poet of the People, Brown explores the life and work of the famous Chilean poet Pablo Neruda, winner of the 1971 Nobel Prize for Literature. As a child, Neftalí (as Neruda was then known) loved "wild things wildly and quiet things quietly." He loved nature, words, and books. Brown´s text is tenderly poetic, and touches upon Neruda´s concerns for social justice and his love for all people. Don't miss the illustrations in this book. There are words in both Spanish and English everywhere: in the trees, in the sea, and on the wind. Pablo Neruda: Poet of the People won the 2012 Américas Award for Children's & Young Adult Literature.
All of the above books, and many others by Monica Brown, are available at the Nashville Public Library.

Got anything to say? Go ahead and leave a comment!
Books & Literacy Tips Topics